'Barefoot Contessa' Ina Garten's Favorite Go-To Brand of Chocolate Isn't as Fancy as You'd Think
Ina Garten may have an air of fanciness about her but she also keeps most of her recipes simple, using ingredients that are easily found. Through recipe testing she's found the best ingredients to do the job, passing along her knowledge to her cookbook readers and Barefoot Contessa viewers. Her choice for the best brand of chocolate, she has explained in the past, came from blind taste testing different options.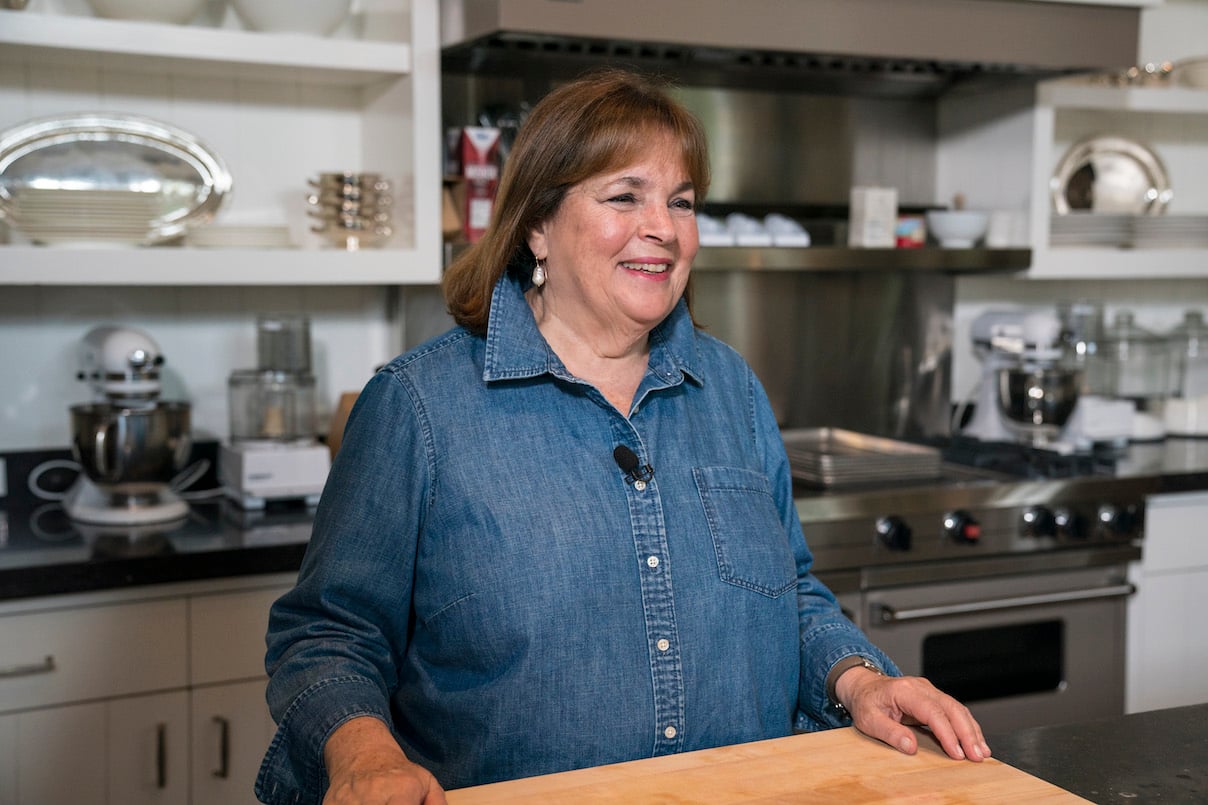 Ina Garten has used this brand of chocolate forever
Ina Garten's go-to brand of chocolate has been her favorite for years. During a video for Bon Appetit's Test Kitchen, in which Garten made chocolate-pecan scones with Carla Lalli Music, she was asked about her preference among chocolate brands.
"Talk to me about the Lindt chocolate," Lalli Music said, referencing the bittersweet chocolate that's chopped and added to the recipe.
Garten explained how the brand was her favorite in the past so she decided to put it to the test again and see if it still held up as her top choice.
"I've used Lindt bittersweet chocolate for a long time and recently we thought 'Do we still like Lindt as much as we did?' And we got six different kinds of chocolate and did a blind tasting — it was the Lindt that we still liked," she explained.
Garten added, "It was just the right balance of sweet and bitter."
The baking demonstration included a note about what type of chocolate to use in the recipe: "Bittersweet and semisweet chocolate can be used interchangeably, but bittersweet chocolate has a deeper flavor."
Fans noticed the chocolate in Garten's pantry
Garten showed off her organized pantry in a 2018 Twitter post and eagle-eyed fans noticed her stacks of chocolate. "This is the time of year I like to go through my pantry to do a little 'spring cleaning,'" her post explained. "I toss ingredients that have sell-by dates from the last century and I do a little organizing. It takes a little time but it saves me so much time when I'm cooking for the rest of the year!!
In a 2018 interview with Bon Appetit, Garten shared some of her pantry staples. "Chocolate's really important to me. If it's going to be chocolate, it has to taste like chocolate," the Food Network star explained.
"I always use bittersweet chocolate, and I like to get it from Lindt in huge bars," she shared at the time. "A few years ago we tasted a selection of bittersweet chocolate to make sure Lindt was still our favorite, and it was. I think it's the perfect balance."
Barefoot Contessa's French chocolate bark recipe
Ina Garten's French chocolate bark recipe uses semisweet and bittersweet chocolates, as well as nuts and dried fruit for an easy, sweet snack.
Ingredients
1 cup whole salted, roasted cashews
6 to 7 ounces semisweet chocolate, finely chopped
6 to 7 ounces bittersweet chocolate, finely chopped
1/4 cup dried crystallized ginger, ½-inch diced
1/2 cup dried cherries
1/2 cup dried apricots, ½-inch diced
1/4 cup golden raisins
Preheat the oven to 350 degrees Fahrenheit. Spread the cashews on a sheet pan, then bake for 8 minutes. Allow to cool.
Melt and stir the chocolate together in a glass bowl set over a pot of simmering water. Pour the chocolate onto a parchment-lined cookie sheet, spreading it out into a rectangle, and then sprinkle on the toppings, either using those ingredients in her recipe or adding your favorites (Garten adds nuts, dried cranberries, and apricots in her Barefoot Contessa demonstration). Let the chocolate rest for 2 hours at room temperature until firm before cutting into pieces.