'Barefoot Contessa': Ina Garten's Prosciutto and Burrata Salad Is a Refreshing Summer Meal
'Barefoot Contessa' star Ina Garten loves cooking refreshing salads in the warmer months -- and her prosciutto and burrata dish is no exception.
Barefoot Contessa star Ina Garten knows how to create a summer meal. The Food Network chef has been preparing meals for viewers for decades on her popular show, but her adventures in cooking started long before that.
Garten also loves to entertain, and she has one salad that is perfect for any summer get together.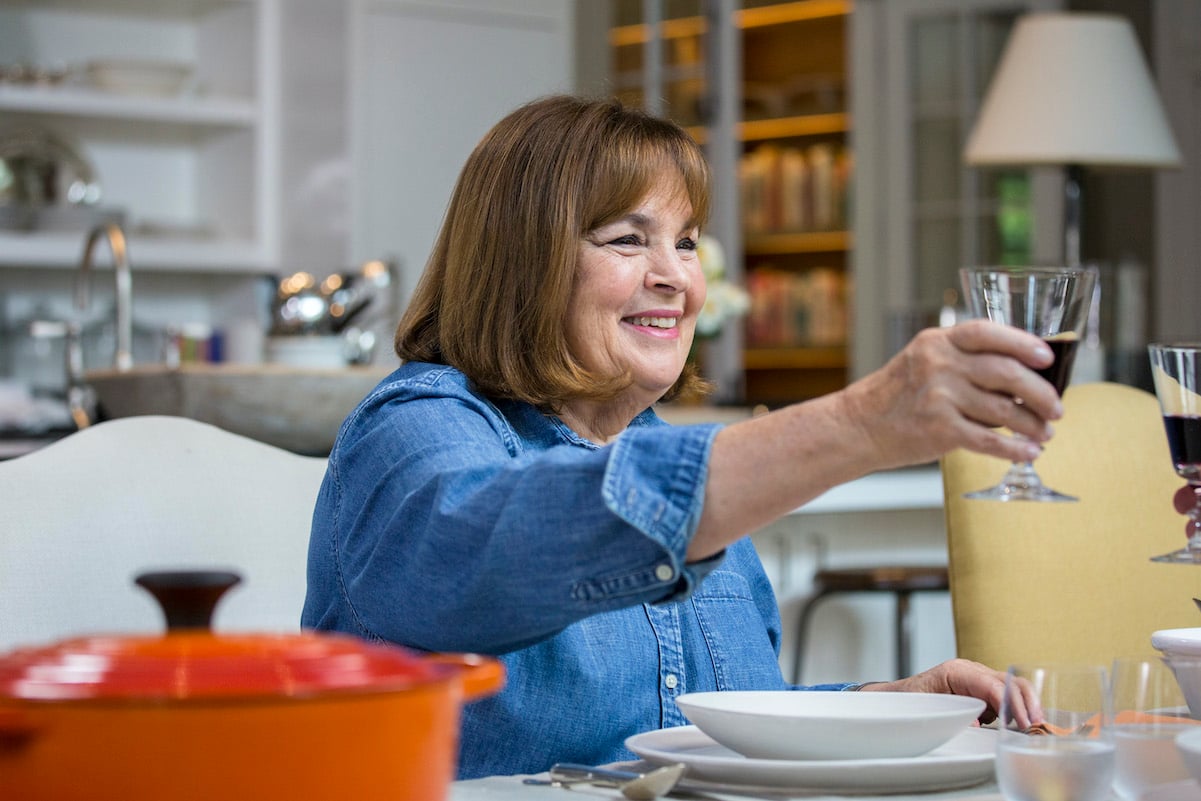 'Barefoot Contessa' star Ina Garten learned to cook through Julia Child's cookbooks
Garten didn't set out to become a famous chef. The New York native was actually working in the White House before purchasing her famous specialty foods store, Barefoot Contessa, in East Hampton in 1978. Although Garten always enjoyed cooking, she wasn't allowed to cook when she was younger because her parents wanted her to focus on her studies. Rather, Garten earned most of her cooking knowledge from reading cookbooks and preparing recipes. Specifically, Garten credits Julia Child for much of her cooking skill.
"I would have to say that Julia Child's my biggest culinary inspiration," Garten once told Today. "I learned how to make hollandaise sauce the right way, and then she showed me how to make it the quick way without losing any of the quality."
After purchasing her specialty foods store in 1978, Garten continued to expand her cooking, catering, and entertaining knowledge.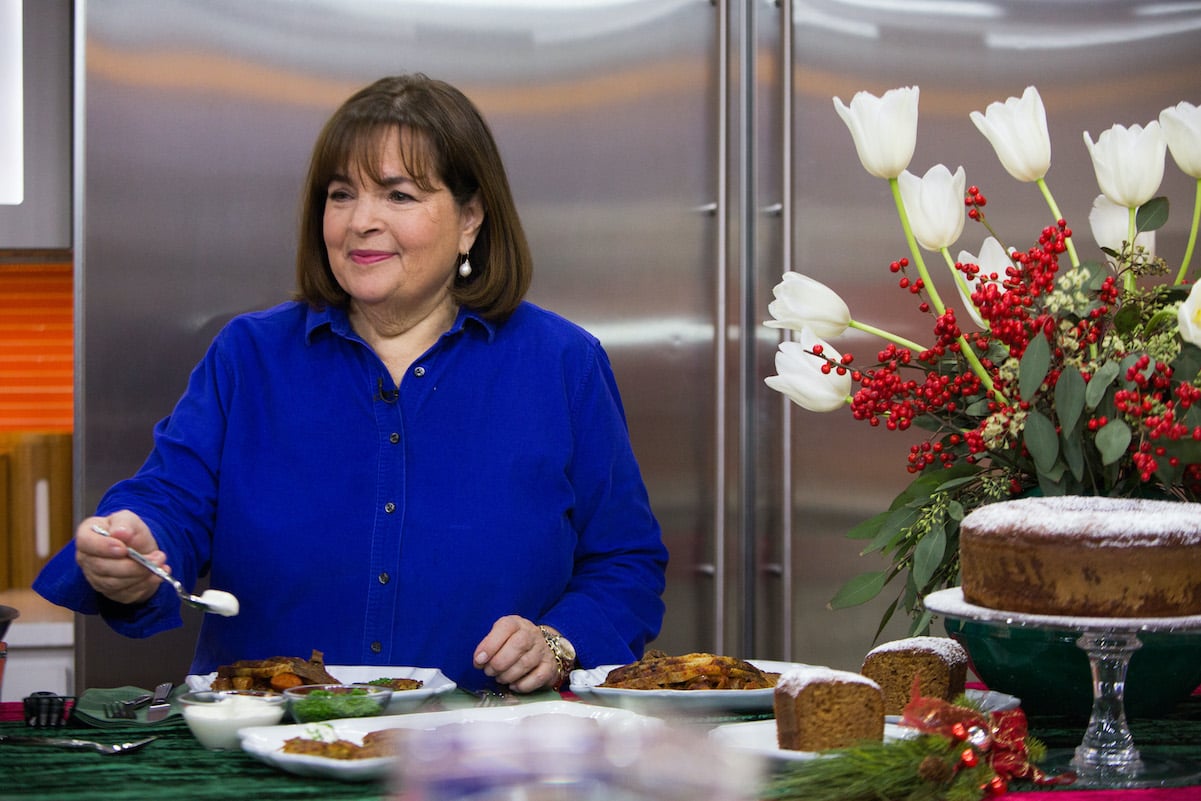 Ina Garten's prosciutto and burrata salad is the perfect no-cook meal
Garten loves to have friends over for an outdoor meal in the warmer months. Those who have watched her show might be familiar with her East Hampton home's landscape, from the charming outdoor patio area to the barbecue area. But when she's having guests, Garten likes to keep the meals relatively simple — and that's where her arugula, prosciutto, and burrata salad comes in. The salad starts with a bed of arugula, and it's topped with sliced prosciutto and halves of burrata (mozzarella can also be used).
Garten's homemade vinaigrette dresses up the arugula; it combines vinegar, Dijon, oil, and egg yolk with flavors such as garlic and black pepper. The vinaigrette moistens the arugula, then the prosciutto and burrata are added on top. Find the full recipe on Food Network.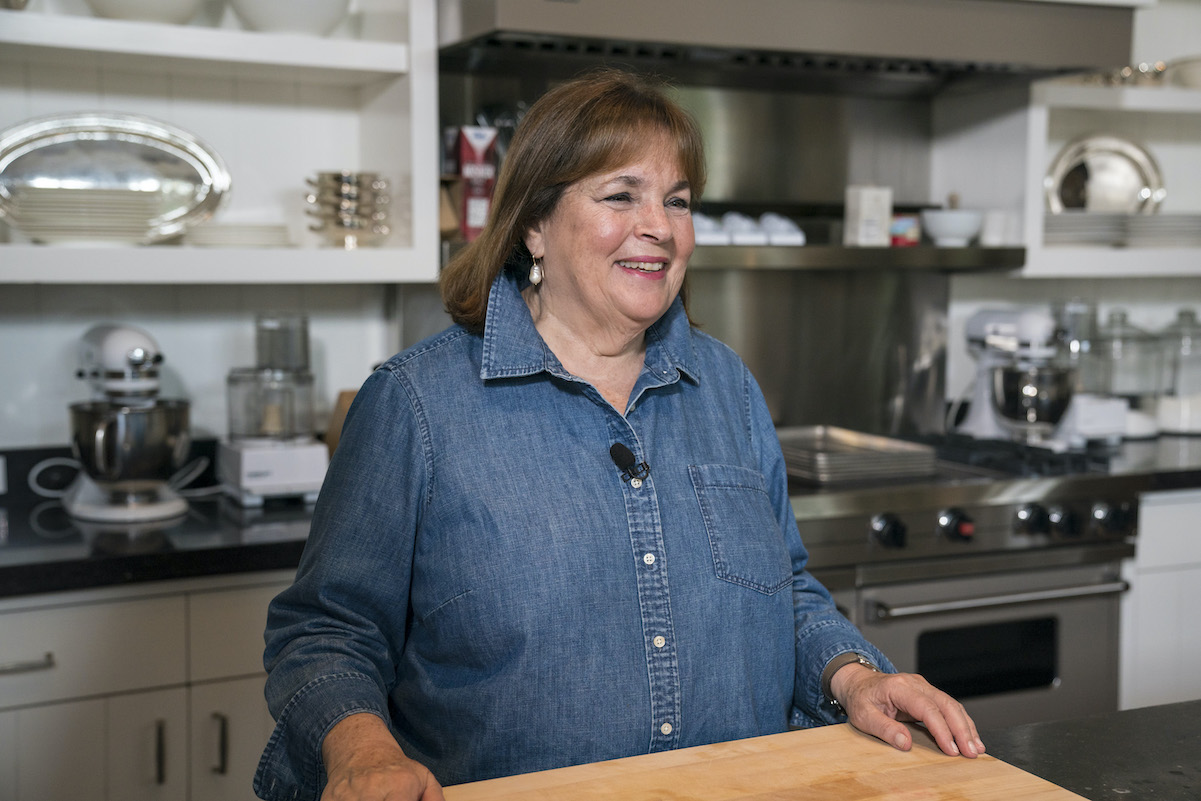 Ina Garten has other tasty prosciutto recipes fans will love
Garten loves preparing meals with prosciutto. And the best part is that many of her prosciutto dishes don't require much effort. Her grilled garlic bread with prosciutto is a perfect combination; find the recipe at Food Network. Plus, she has a prosciutto and Camembert tartine recipe that has always been a hit at parties; Garten has said it reminds her of trip to Paris she took with her husband, Jeffrey.
Those looking for an easy, two-ingredient appetizer might want to check out her roasted fig and prosciutto recipe below.