'Barefoot Contessa' Ina Garten's Top 10 Salad Recipes
From lobster and potato to orzo and roasted shrimp salad, here's a look at 'Barefoot Contessa' Ina Garten's top 10 salad recipes of all time
Barefoot Contessa star Ina Garten's salad recipes are the perfect addition to your summer cuisine. Garten, who is gearing up for the release of her new cookbook this fall, has perfected the art of the salad on the Food Network. From lobster and potato to orzo and roasted shrimp salad, here's a look at Garten's top 10 salad recipes of all time.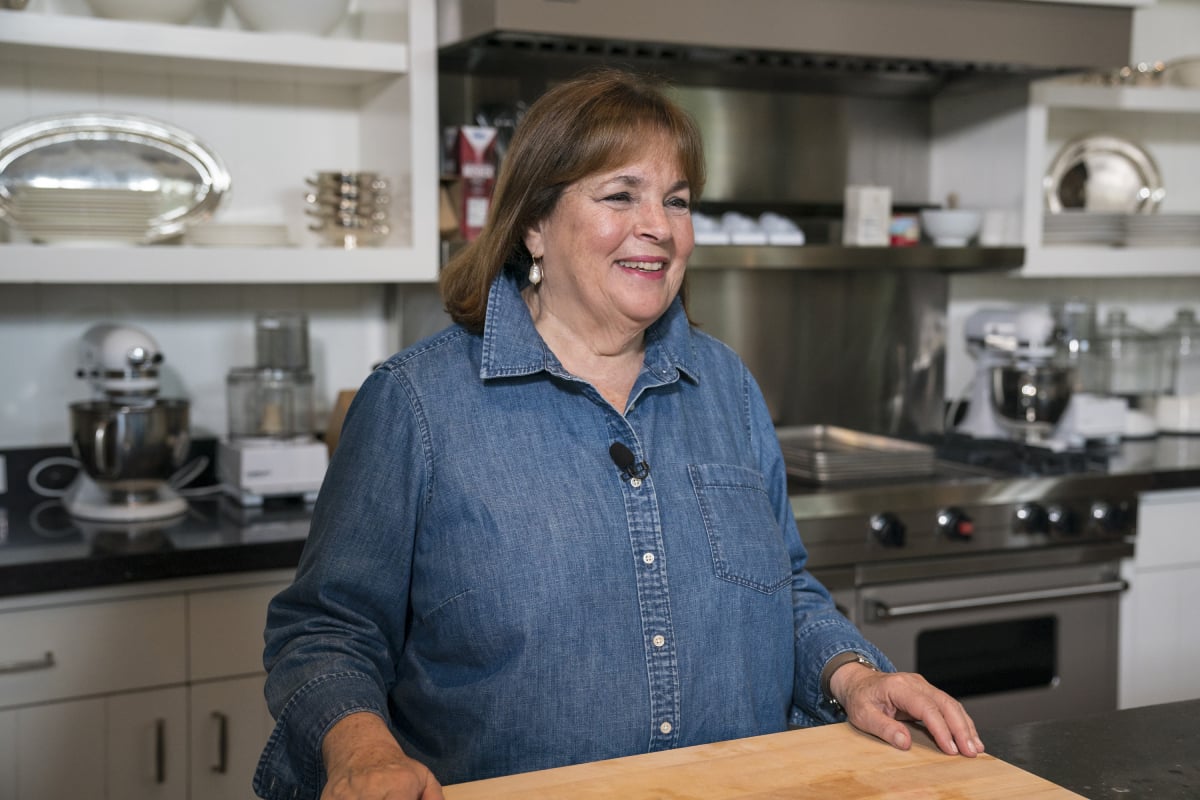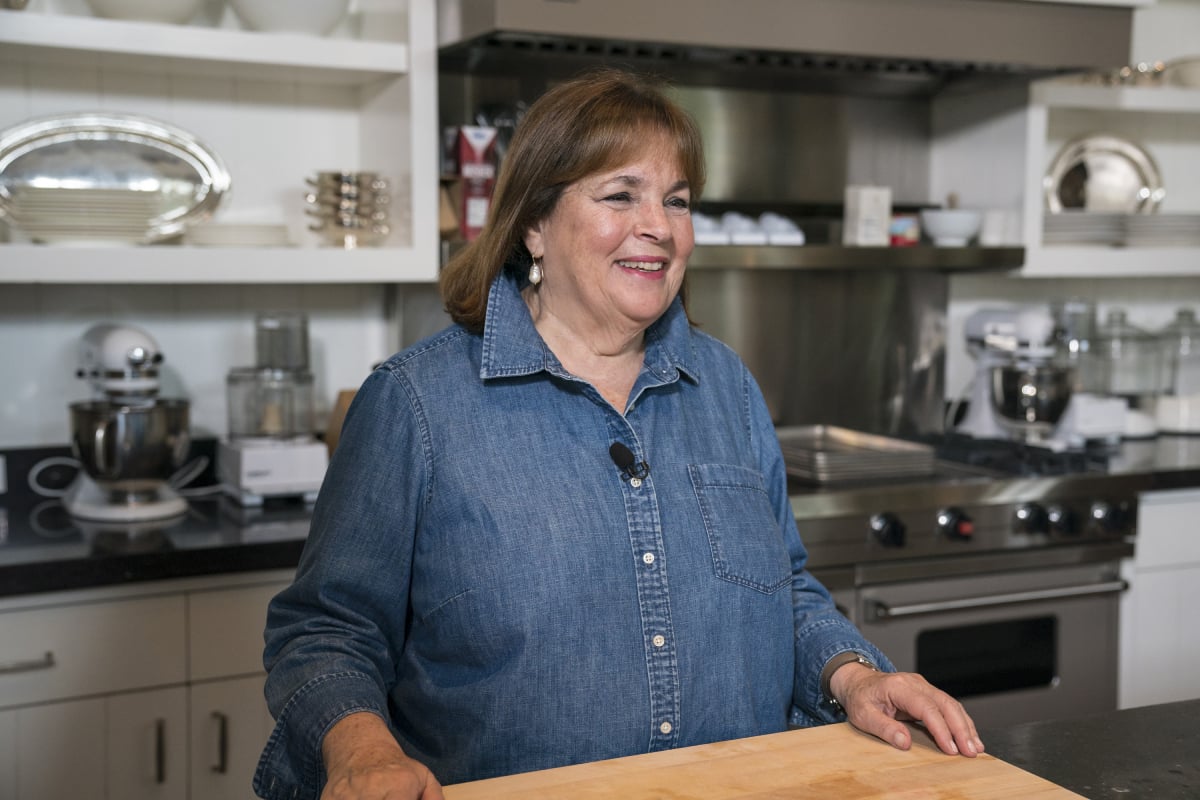 How Ina Garten has been dealing with the pandemic
Garten and her husband, Jeffrey, have been isolating in their East Hampton home ever since the start of the coronavirus pandemic. The two took the virus very seriously from the start and made sure their staff was well taken care of before the lockdown.
"I took it seriously from the very beginning," Garten shared. "I told my staff, we have to prepare and stock up because I thought it might last six months to a year. When I told them that, they thought I had lost it."
According to The East Hampton Star, Garten went on to say that the worst part of being in quarantine is not being able to mingle with her friends. With many areas of the country opening up, Garten revealed that she has slowly started inviting friends over for quick meet-ups in the garden.
While Garten's Barefoot Contessa show has been shut down, she has been sharing clips of her favorite dishes for the Food Network on social media. The videos offer an inside look at Garten's life behind the scenes and have been a welcome relief amid the current crisis.
Garten, of course, is also working on her upcoming cookbook, Modern Comfort Food, which is due out in October. Considering all the things going on in the world, Garten believes she timed the release of her book perfectly.
What is the 'Barefoot Contessa' star's favorite salad recipe?
Garten has shared plenty of salad recipes over the years, but there is one dish that stands above the rest for the Barefoot Contessa star.
In a recent post on Instagram, Garten revealed that her favorite salad recipe at the moment is her tomato and avocado salad, which is included in her cookbook, Cook Like A Pro. 
The recipe — which was featured in Southern Living — features a slew of summer delights, such as red onions, avocados, tomatoes, and arugula, complete with a lemon dressing. Not only is it perfect for the summer heat, but it also compliments an array of dishes.
"When the weather in East Hampton gets really hot, I don't feel like spending a lot of time in a hot kitchen. Instead, I'll grill some fish or chicken and make a big salad from ingredients I can find at almost any farm stand. My new favorite is the Tomato & Avocado Salad from my book "Cook Like A Pro" that comes out this October, and I've been making it so much this summer I just had to share it with you early! It's tomatoes, avocados, red onion, with arugula and a fresh lemon vinaigrette. Hope you love it as much as I do!" she wrote.
Aside from Garten's tomato and avocado salad, here is a look at ten of her other top salad recipes.
10. CELERY AND PARMESAN SALAD
If you are looking for a light salad recipe for those hot summer days then look no further. This dish is about as light as it gets without sacrificing flavor.
9. MAPLE-ROASTED CARROT SALAD
This salad is the perfect side dish for Thanksgiving. It incorporates carrots, maple syrup, cranberries, sherry wine vinegar, and orange juice for an amazingly sweet mixture.
8. ROASTED TOMATO CAPRESE SALAD
Garten's tomato Caprese salad is one of those dishes you could probably eat every day and never complain about it. The only trick is to give yourself at least two hours of prep time to bake the tomatoes.
7. MIDDLE EASTERN VEGETABLE SALAD
This recipe takes a little longer to prepare than a traditional salad but it is definitely worth the wait. It is best served with a serving of toasted pita bread.
6. LOBSTER AND POTATO SALAD
This delicious meal is the perfect blend between a lobster roll and potato salad. Although it looks intimidating the make, it's actually pretty easy.
5. GUACAMOLE SALAD
True to its name, avocados are the star of this dish, which also includes a healthy dose of black beans, grape tomatoes, and yellow bell pepper.
4. BALSAMIC ROASTED BEET SALAD
This is about as close to nature's candy as you are gonna get. This dish includes eight beets on top of a mixture of baby arugula, goat cheese, Marcona almonds, and balsamic vinegar dressing.
3. WATERMELON, ARUGULA AND FETA SALAD
This watermelon and arugula salad might be the best way to beat the summer heat. It is also one of the easiest recipes on this list and is sure to be a hit at your next social gathering.
2. GREEK PANZANELLA SALAD
This recipe features fresh cucumbers, pita bread rounds, grape tomatoes, red onions, and kalamata olives in a dish that could be considered a gourmet masterpiece.
1. ORZO AND ROASTED SHRIMP SALAD
Garten's orzo and roasted shrimp salad really packs a punch. It might not feature any lettuce, but it is super easy to make and goes great for outdoor events or picnics with the family.
Modern Comfort Food: A Barefoot Contessa Cookbook is available to pre-order now and will be released on October 6.