Basketball Isn't the Only Sport Steph Curry is Really Good At
While Steph Curry missed a majority of the currently-suspended season on the injury list, it is hard to find a contemporary who looms as large as the Golden State Warriors' sharpshooter.
While Curry's shooting helped revolutionize a new era of NBA basketball, it is not his only athletic talent. Since Curry was a kid, he has enjoyed playing golf.
Curry doesn't just play golf for leisure, however. He is quite good at the sport and constantly speaks about its importance to his life.
Golfing with the Curry family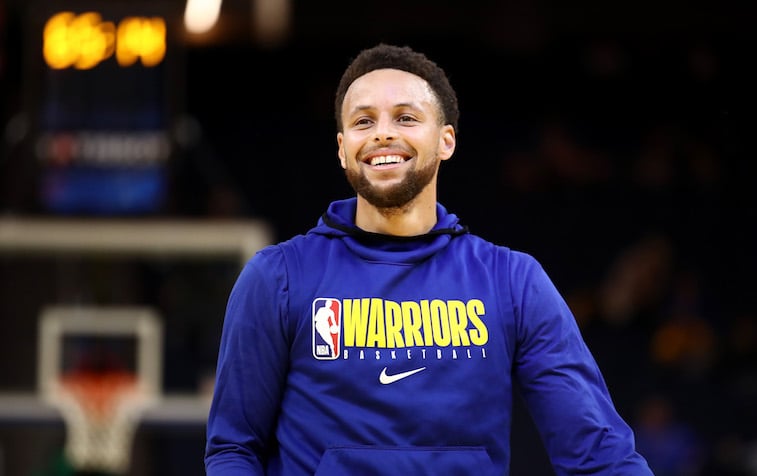 According to an interview with Golf.com, Curry has been playing the game since he was nine years old, and it did not take him a long time to get the hang of it. Playing against a family that is filled with athletes, the competitive juices flowed through and caused Curry to become a better golfer.
It was when he was 12 years old, however, that he learned a valuable lesson about the smaller details in golf.
"I'd been playing golf for almost three years," he said. "I'd been getting a lot better and was trying to get to a point where I could actually beat my dad [Dell] straight up.
Convinced that he was going to finally beat his father, Curry was on cloud nine, but that was when his father brought him directly down to earth.
"I make the putt to save par and my dad picks the ball out the hole. He looks at it for a second and says, 'Oh, good putt, Steph. You found your ball over there?' Yeah, I did. I have momentum and I'm ready to beat my dad for the first time in my life. And he says, 'Okay, I'm gonna ask you one more time. Are you sure you found your ball over there?'"
His father proceeded to point out that the ball his son found was a different brand than the one he hit. This attention to detail might have helped Curry in basketball, too, as he is known to pick apart defenses with ease.
Letting off steam
Curry plays golf casually, but it does not mean that he treats it as a hobby. Still a huge competitor, Curry practices his golf game with the intensity that he practices basketball.
If he struggles, it takes a toll on him, and if it wins it gives him a competitive boost. Curry reportedly even thinks about his golf game as he sits on the bench in NBA games.
During the offseason, Curry is a mainstay at charity golfing events. There, he is constantly dominating the golf course with the same determination that sent him to five-straight NBA Finals.
Just like those with office jobs, NBA players need vices away from the sport to help them become more than the job they are paid for.
Golfing to make a difference
Curry doesn't just use golf as a way to keep his competitive energy up. Much like he has done in basketball, Curry recently saw the way that golf could have an impact on the lives of young people and put it into action. He recently paid a lucrative endowment to Howard University to bring back its golf team and fund it for several years.
He was speaking to a group of students at the university when one spoke about his desire to get a golf team back at the historically black university. A light went off in Curry's head, and within days that dream was a new reality.
Curry might be the face of basketball, but he is actively having an impact on the world of other sports, as well. Several players use golf to let off steam, but Curry might be the best among the bunch. Whenever he retires, it will be fascinating to see where it takes him from there.