'Basketball Wives': Cece Says Fiancé Byron Scott is Mad At Shaunie O'Neal Over This
The last episode of Basketball Wives is upon us but before it airs and the reunion kicks off, everyone needs to catch their breath after CeCe Gutierrez shocked everybody by handing out verbal beatdowns. Take a moment.
As the divide continues to grow larger within this group, friends, family, and fans have taken sides. Not one to hold his tongue when it comes to his lady, Byron Scott has his own feelings about this season of Basketball Wives.
CeCe recently weighed in on the multiple beefs and what's been going on with her family behind the scenes. Scott is not happy.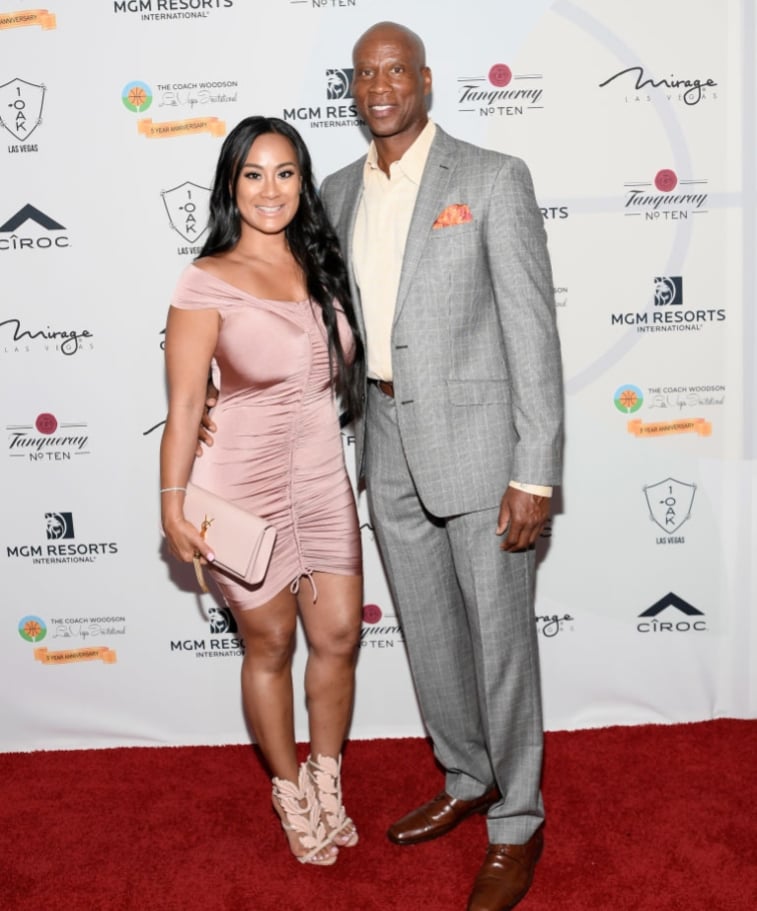 A little background on what's going on with CeCe and Kristen
Last year, season seven had its ebbs and flows, and viewers were introduced to CeCe and Kristen as Malaysia's tightknit relatives (by marriage/engagement). In the beginning, they got along with each other, but things started to shift when Evelyn and Jennifer questioned everything about CeCe.
By the end of last season, Kristen and CeCe were not on good terms, and Kristen burned a bridge with Byron by implying he's not a good grandfather. All those ill feelings spilled over into this season, affecting not only the mates of these two women, but all the ladies in the group.
OG and CeCe became close, and Kristen aligned herself with Evelyn and Shaunie. Jackie and Malaysia have been trying to stay neutral, but basically everyone is fighting with someone, including Feby and Jen. Tami made her exit, but she is team OG.
CeCe believes all the recent drama stems from one person
During an interview with iHeart Radio's "The Domenick Nati Show," CeCe was asked who she thinks is the least trustworthy on show. Her answer? Evelyn.
Given their hostile interactions on the show, this isn't a surprise. She said, "Because in her eyes, it doesn't matter who's involved, whatever's going on she's just gonna blurt it out and in my eyes, cause drama."
She went on to add that what happened in the last episode says it all (the confrontation at the Costa Rica dinner) and that Evelyn brought up things from the past that have nothing to do with her. CeCe does not like her at all, and makes it clear.
Byron took issue with Shaunie's deeds
As viewers already know, there's been a breakdown in communication between Byron, CeCe, Thomas (Byron's son) and Kristen. Father and son aren't speaking because of what's going on with the women, and Byron's been paying attention to how the BBW circle treats CeCe. The former NBA coach/baller has been watching the show.
When he saw the ladies mocking CeCe—particularly Shaunie doing an impression of CeCe's walking away and her overbite—he was beyond irritated. CeCe explained that her fiancé was upset with Shaunie because the two women have never had a problem, and CeCe's never done anything to her.
But at one point, he even hopped on social media to comment about how certain members of "the collective" were making fun of her, calling Shaunie out.
At this stage, CeCe is unsure if she will be returning for another season of Basketball Wives, but fans have been urging her to walk away from the drama for good. The last episode drops tonight at 8 p.m.