'Basketball Wives' Star Evelyn Lozada's Ex, Chad Johnson, Reflects On The Incident That Ended Their Two Month Marriage
'Basketball Wives' star Evelyn Lozada was married to Chad Johnson for two months. They divorced after domestic violence and he recently opened up about what led to the end.
Outside of being a bad girl of reality television, Evelyn Lozada is known for her affiliation with men who play professional sports. Before ending her most recent engagement to former MLB star, Carl Crawford, she was married to NFL player, Chad Johnson – and previously in a ten-year relationship with NBA player, Antione Walker.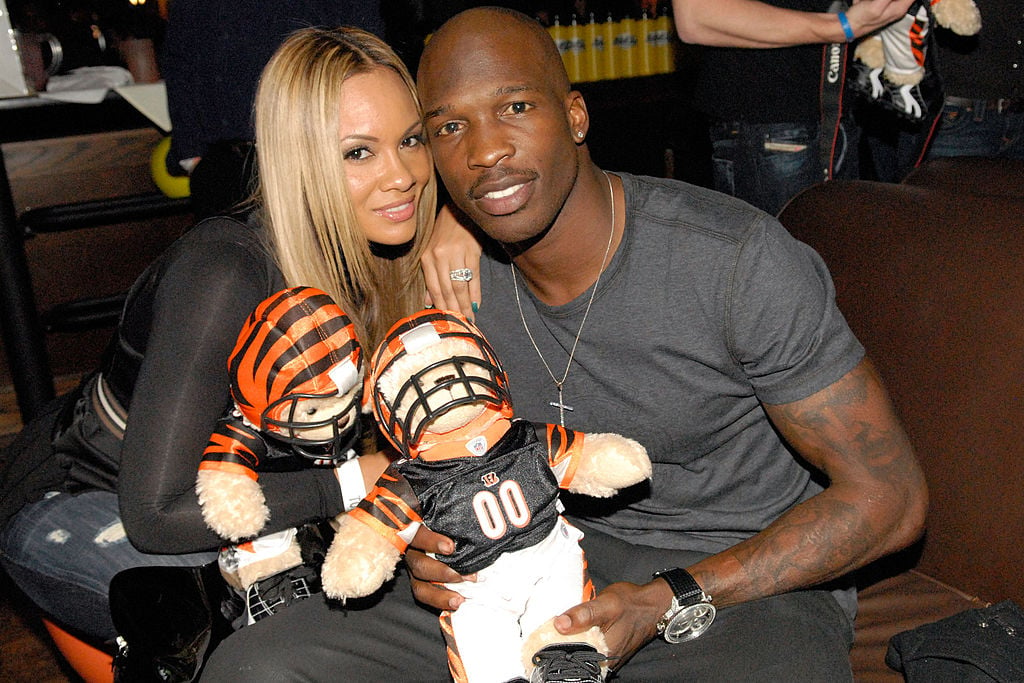 Lozada and Johnson's relationship was chronicled on Basketball Wives and they even filmed their own VH1 reality series, Ev & Ocho. The show never aired after the couple split following domestic violence. Johnson recently reflected on the moment his marriage ended. 
What led to Evelyn Lozada and Chad Johnson's breakup 
Lozada and Johnson were a fiery couple from the start. They fought hard and loved harder. After dating for less than a year, the couple became engaged in 2010. Their relationship was filled with many intense moments but one incident would cause a permanent fracture.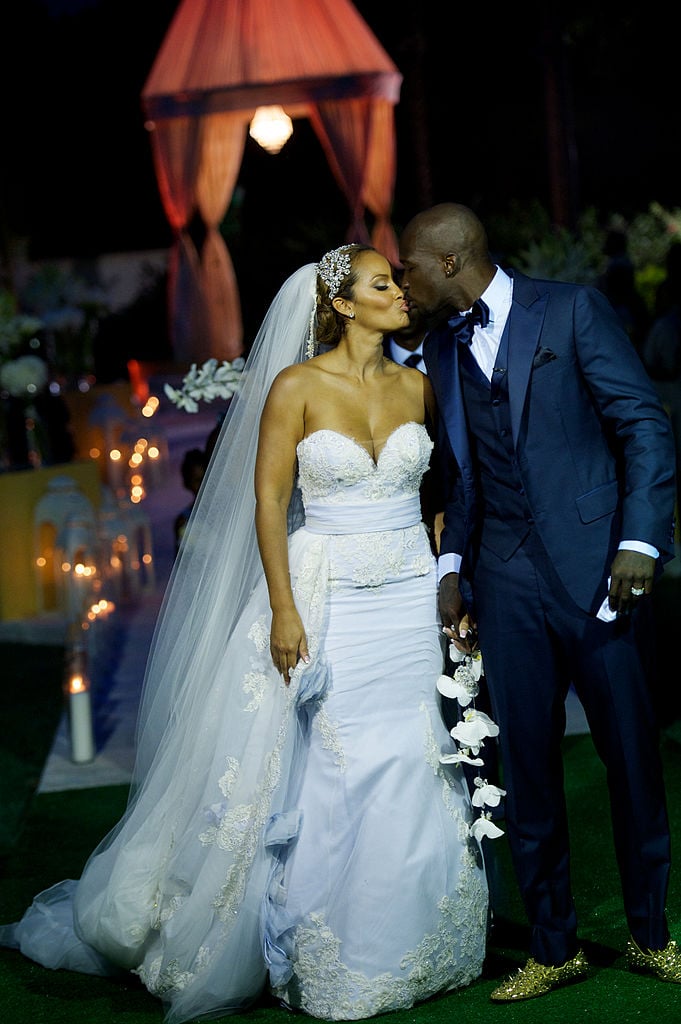 They married in a Fourth of July ceremony in 2012. Just two months later, on August 11, 2012, Lozada and Johnson argued after she found a receipt for condoms in their car. According to Lozada, she threatened to leave him, which angered her husband. What happened next was violent and unexpected. Johnson headbutt Lozada, leaving her with a large laceration on her forehead which required stitches and treatment at an emergency room.
Johnson was arrested for domestic battery and was later released from the Miami Dolphins. Lozada filed for divorce three days later.
Chad Johnson says he's grown since his breakup with Evelyn Lozada
Johnson and Lozada's divorce was finalized a month later. He avoided jail time but was placed on a year of probation. He failed to meet the requirements of his probation by completing the batterer's intervention program that he was assigned. 
The incident would mark Johnson's final season in the NFL and he and Lozada moved on to different relationships. Though Johnson never played professional football again, he's spent his time away from the league rebuilding his personal life and appears to be doing well.
Johnson recently reflected on the incident with his ex-wife by responding to a fan on Twitter. Known for his sense of humor, a fan asked him how he maintains such a positive attitude.  
"Sis, i lost my temper for 3 seconds years ago & it cost me a lifetimes worth of work in less than 24hrs," he replied. It's REALLY easy to be positive now after getting it all back."
Getting it all back is exactly what Johnson is doing today. Earlier this year, he announced he was getting into another sport – soccer. He also is co-host of a popular podcast, The Ochocinco and Dukes Podcast. Besides sports and radio, Johnson is a proud father of seven. 
Both Lozada and Johnson have maintained that their love was real and they still care for one another. Last year, Lozada revealed in an interview that despite the two not having a current relationship, she trusts Johnson with her life.