'Basketball Wives' Star Jennifer Williams Accused Of Dating Rapper Who Once Dated An Alleged Friend Of Hers
Basketball Wives star Jennifer Williams has had her fair share of not so great television moments. From her public divorce – to her fallout with frenemy Evelyn Lozada – at one point it appeared that Williams couldn't catch a break. But, she always bounced back and vowed to stay classy and beautiful in the midst of the chaos.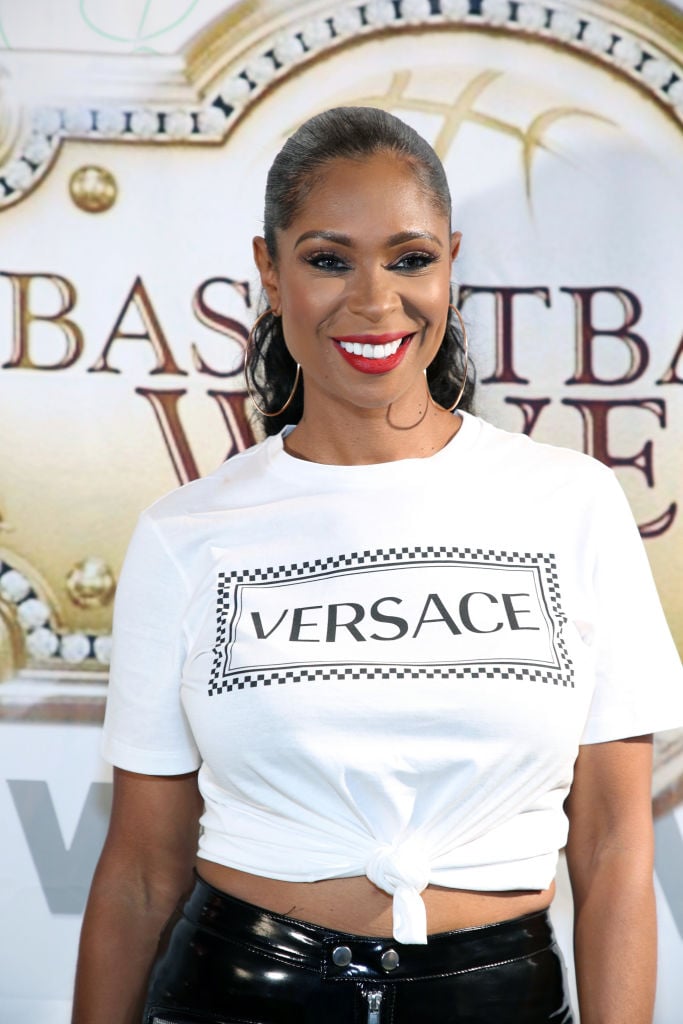 Unfortunately, she's found herself in the midst of more trouble. A woman claiming to be a former friend of Williams is accusing Williams of entering into a relationship with her ex, rapper Rick Ross. 
Jennifer Williams accused of dating her friend's ex, rapper Rick Ross 
It all started with an Instagram post. Williams promoted Ross's new champagne on her account.
"Rose all day… Thank you @richforever for keeping me stocked with champagne. Who wants to drink with me?," she captioned the photo of her in lingerie holding the champagne bottle.
Judging from Ross's comment on the photo, the rapper liked what he saw. "Send me the original pic," he wrote.
Ross's former girlfriend, model Brit Eady, was not happy with Ross and Williams's social media banter. She took to Instagram and claimed that she and Williams were once friends but things took a turn after the reality star broke girl code and began dating Ross. Eady and Ross were in a relationship for several years.
"B***hes be at your crib for Christmas with your family then asking your hair Stylist for the same bob hairstyle then go [expletive] on ur ex a month later," she wrote. "I swear THESE TV [expletive] SURE BE SOME LOW DOWN DIRTY smile in your face, asks for help a** B***HES."
She also shared that she reached out to Williams to discuss the situation but Williams blocked her on social media. 
Williams didn't respond to her comment online but according to The Breakfast Club host Angela Yee – who is also a longtime friend of Williams – Williams and Ross have been friends for years. Yee also revealed that according to Williams's camp, she and Eady were never friends but instead share a mutual friend. Williams is reportedly choosing not to respond to Eady's claims because she believes Eady is yearning for media attention.
This isn't the first time Jennifer Williams has been accused of breaking up a home
Williams may be denying any relationship with Ross but this isn't the first time the reality star has been accused of being involved with someone who was already in a relationship. While feuding with Basketball Wives co-star Tami Roman, Roman released a rap freestyle to her Instagram account aimed at Williams. In the rap, she spilled of all Williams's alleged dirty skeletons.
The most shocking revelation from Roman is that Williams had a relationship with NBA champion Michael Jordan while he was married. She also alleged that Williams was a known groupie who sought athletes to fund her lifestyle and that she "sold her soul" for fake friends. Roman said that Williams begged her to help her return to the show, which is how she ended up back as a main cast member.
Williams responded by posting to her Instagram story, writing, "A hit dog will holla." She took a dig at Roman alleging that Roman tried to get revenge. Their fallout occurred after Williams says she showed proof that Roman was involved in spreading damaging information about Evelyn Lozada having an affair with Shaunie O'Neal's ex-husband. 
Williams denied Roman's allegations and the two bickered for the remainder of seasons 7 and 8.