'Basketball Wives' Star Laura Govan Shades Kylie Jenner While Defending B. Simone In Plagiarism Scandal
Laura Govan of Basketball Wives is known for being outspoken and was no less so after B. Simone's plagiarism scandal took over the Internet.
She posted a message on Instagram during the week of June 14 where she defended the Wild 'N Star and suggested she deserves the same support Kylie Jenner gets from the black community, even after "stealing" her whole look. The post (obviously) triggered some backlash, but Govan seems to stand by her original remarks.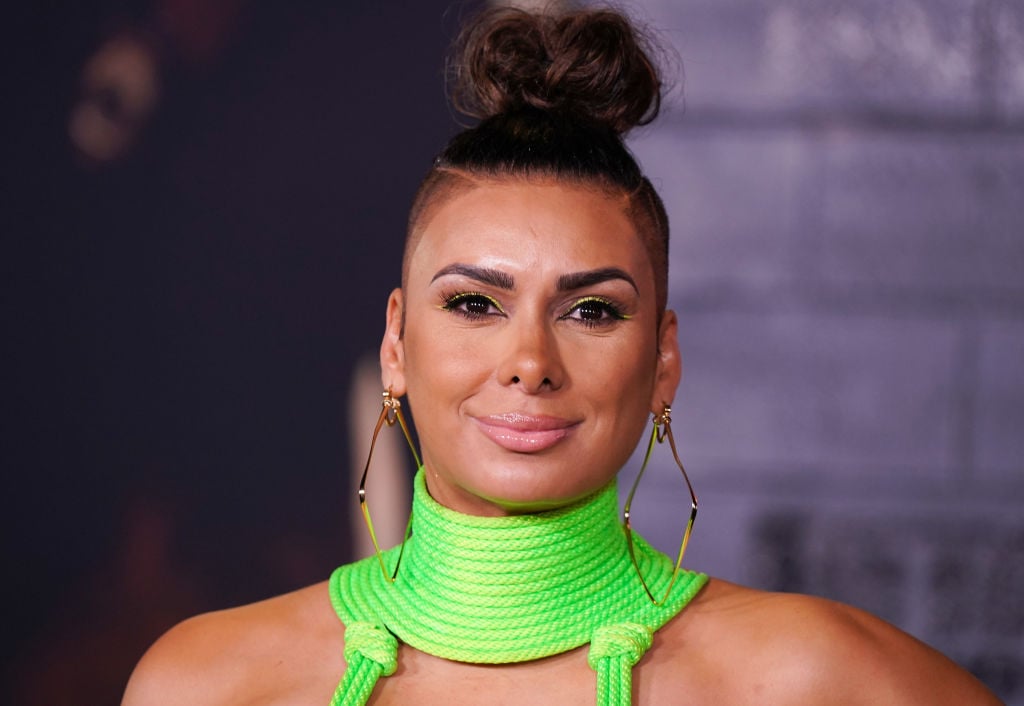 The B. Simone plagiarism scandal
In case you missed it, over the weekend of June 12, B. Simone was accused of plagiarizing her book Baby Girl: Manifest the Life You Want from several other content creators.
Many Twitter users posted multiple pages from the book that appear nearly identical to excerpts in other books, leading fans to cancel the Girls Cruise star. Her name trended on Twitter for several days as fans continued to slam her on the social media platform.
Laura Govan's comments on B. Simone's plagiarism scandal
Amid the criticism, Govan came to B. Simone's defense in a message shared on her Instagram account. She said Black people should be more supportive of the TV star, especially considering Jenner "stole ur whole look … and made almost billions doing it with ur support."
"Truth is truth ~ We have to Do Better In Supporting Our Own … @kyliejenner (Whom I LoVe) Stole Ur Whole Look her lips her butt y'all hips and Made Almost Billions Doing It WITH UR SUPPORT!!! Now here's @thebsimone Who Y'all Drag For Making A FEW Dollars For Taking Copies From a Book To Put Into Her Book! Like Y'all Never Did That In School … We Have To Change Our SUPPORT MENTALITY … AND SUPPORT OUR OWN," she wrote, adding the hashtags #StrongerTogether and #BlackLivesMatter.
Fans were very critical of the post, saying her comparisons weren't the same thing.
"Apples 🍎 and Oranges 🍊 Laura," wrote former Love & Hip Hop star Raqi Thunda.
Another person said, "Y'all keep bringing up the Kardashians as If it's actually black people that support them," while someone else wrote: "Girl not you comparing someone paid body over plagiarized illegal work."
"Y'all need to stop making this about race. Wrong is wrong.." added a fourth person.
Amid mounting criticism, Govan seemingly removed the post. But Ace Showbiz reports that she stood by what she said in a post shared on her Instagram Story.
Doubling down, she wrote: "So here's what I'm talking about!!! YALL CAN MAKE KYLIE A ALMOST BILLION AND BUY ALL HER PRODUCTS AND SHE STOLE UR WHOLE [B]ODY – Lips/butt everything (and I Like Kylie) BUT Y'ALL DRAG B-SIMONE FOR GIVING YALL SOME PAGES COPIED OUT OF A BOOK Just to make a few dollars …. Come on World we gotta support better …."
B. Simone later said she is trying to correct the issue
On June 15, B. Simone shared a video where she placed blame on a company she said she had hired to help create her book.
"I had a vision to create a book for young women to change their mindset and to manifest because that is how I feel I became successful in life," she explained. "Me and my team outsourced. We hired a team that we trusted. That we thought could bring my vision to life and they did a lot of things without my knowledge."
Although she claimed she had no idea of what was going on, she took full responsibility given that it is her ultimately her book and brand. She apologized for what happened and vowed to make it right in the caption of the video.