'Basketball Wives:' Why Tami Roman Says She and Shaunie O'Neal Are No Longer Friends
Tami Roman is thriving since her departure from Basketball Wives. After nine years with the franchise, the fiery reality star left the series to focus on other opportunities in acting and hosting.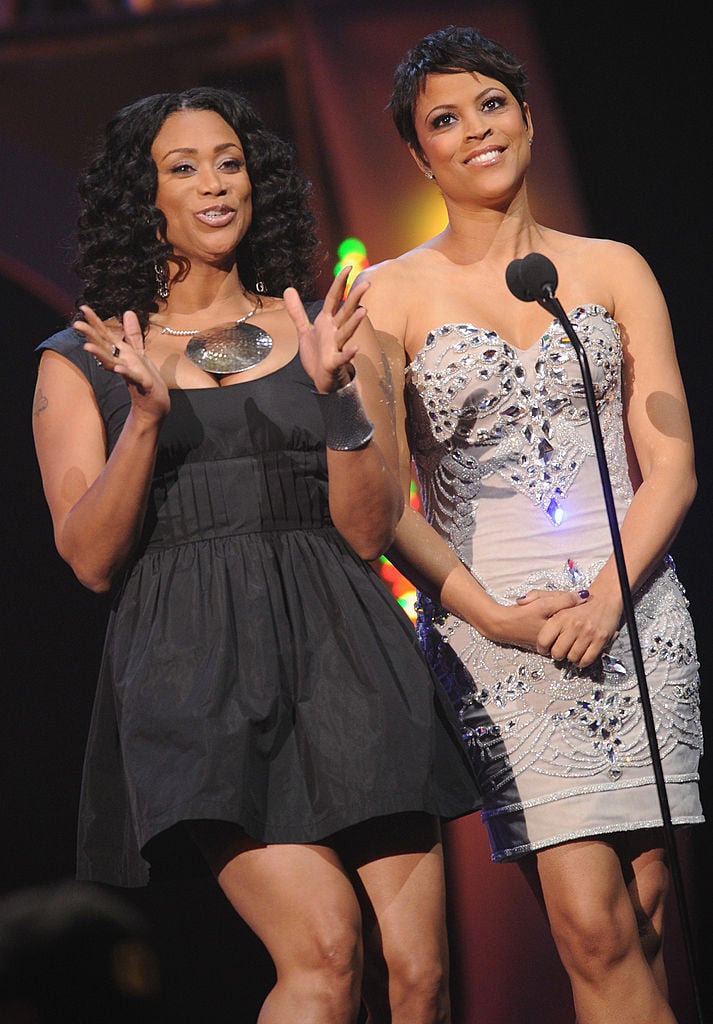 She previously spoke about the relief she has now no longer being associated with the series as a cast-member – but recently shocked fans when she revealed that her and the show's executive producer, Shaunie O'Neal, are no longer friends. 
Shaunie O'Neal admits her friendship with Tami Roman is strained ahead of season 8 premiere of 'Basketball Wives
Not only was Roman featured less during season 8 of Basketball Wives, but she also left the show ahead of its finale with a pre-recorded goodbye to her fans in one of her confessionals. She also didn't attend the reunion special.
Though she was happy she missed the taping, she later revealed that an allergic reaction prevented her from participating. Her reason for not having a huge presence during the season was attributed to her busy acting career, but it was also due to her strained relationship with most of the cast. 
O'Neal reaved in an interview that drama involving Roman, Jennifer Williams and Evelyn Lozada during season 7 caused a rift in her friendship with Roman. Viewers watched as Roman helped to expose a damaging secret involving Williams spreading rumors that Lozada had an affair with O'Neal's famous ex. Lozada denied the claims and her already fractured relationship with Roman was irreparable after. O'Neal took offense to Roman not revealing the information sooner and questioned her motives. 
"I think that that whole mess definitely affected the relationship between Tami and I," O'Neal said in 2019. "I didn't want it to because I did feel like Tami was telling me because she gave a damn, but I think that what was in question was 'when.' This has been going on for so long or you've known for so long. Why now?"
Tami Roman says her and Shaunie O'Neal are no longer friends 
While O'Neal claims the rift in her friendship with Roman was a direct result of the shenanigans that took place during season 7, Roman believes otherwise. According to Roman, she and O'Neal had a close relationship until Lozada returned to the series. 
"The whole dynamic changed. And for me it was just not a happy place to be once she returned," she told Keyshia Cole on her new FOX Soul talk show. "And this is no secret. She doesn't like me, she never has liked me, I tried to be friends, and so now I've accepted that she doesn't like me, so now I don't like you."
Roman says to keep the peace, she tried numerous times to make amends with Lozada but claims that Lozada made it her mission to sabotage Roman's position on the show. Lozada allegedly sent emails to the network to try and have Roman fired. When Roman discovered Lozada's actions, she could no longer put up a front. She even broke down to co-star Jackie Christie about her ongoing battle with Lozada in season 7. 
After watching the past few seasons of the show unfold, Roman says she feels O'Neal picked sides and chose Lozada as opposed to remaining neutral. 
"I found out over the past three seasons that the lack of friendship was shown rather than the sisterhood as it pertained to me, which was unfortunate because I care for Shaunie," she said.
Roman ultimately decided to leave the show because the environment became too toxic. She's now focused on acting full-time.