Which Batman Actor Has a Higher Net Worth, Robert Pattinson or Christian Bale?
Following the release of 'The Batman,' fans are comparing Robert Pattinson and Christian Bale. That left us wondering: which actor is worth more?
Robert Pattinson made his debut as the DC Extended Universe's new Dark Knight in The Batman, and many fans have compared his performance to Christian Bale's. Although Ben Affleck held the role between the two actors, the grim tone of The Batman is reminding viewers of The Dark Knight.
Naturally, that's put both stars in the spotlight. And many are wondering about their acting careers as well as their time as Batman. So, how do Pattinson and Bale compare in terms of salary and net worth?
Batman fans compare Robert Pattinson and Christian Bale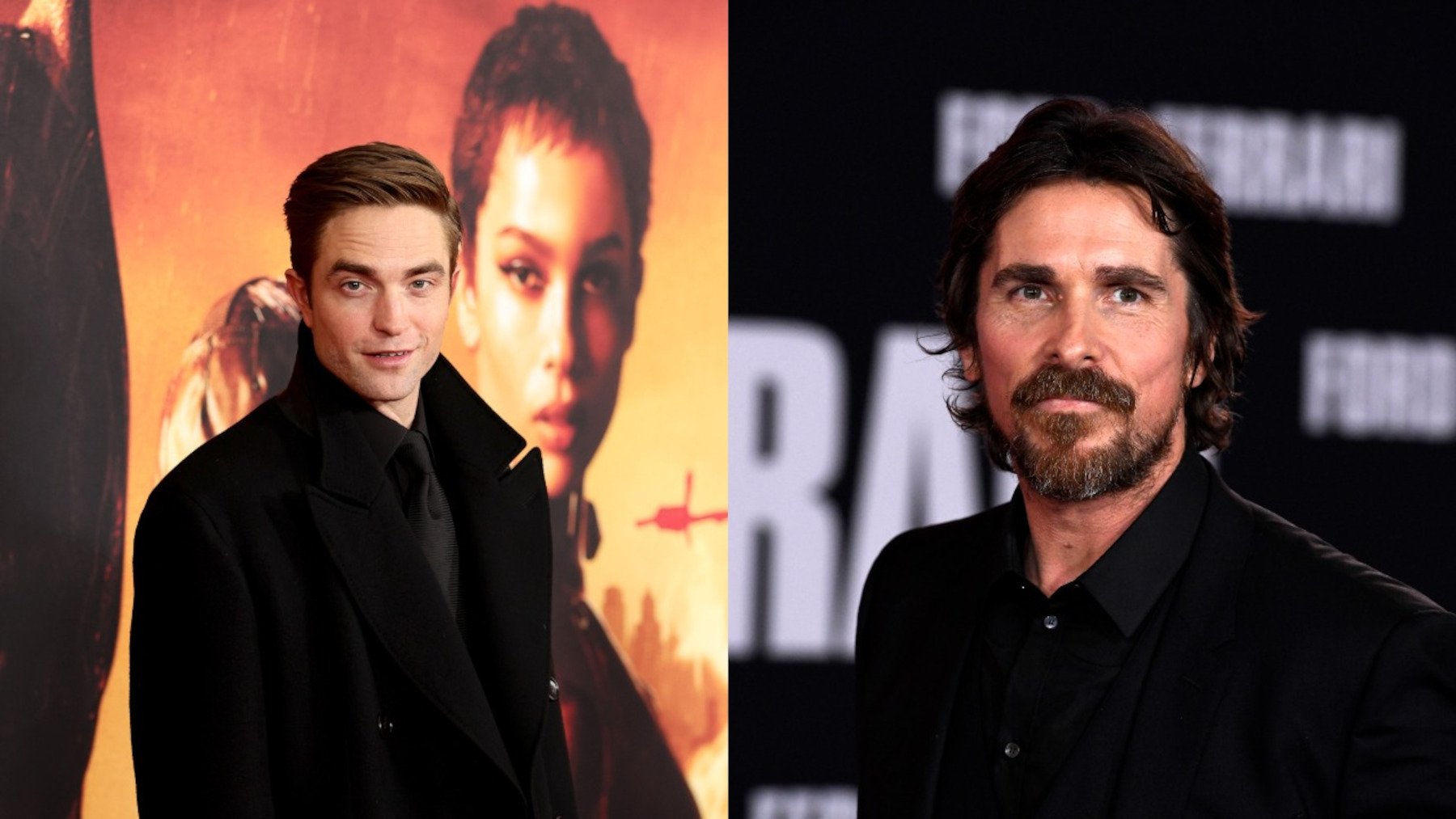 The Batman has been in theaters for nearly a month, and fans have had high praise for Robert Pattinson's caped crusader. Moviegoers have even begun comparing his Dark Knight to Christian Bale's. Bale led the character's most recent series of solo movies, and his trilogy has become an iconic addition to the superhero genre.
Judging by reactions on Reddit and Twitter, viewers are mixed on whether they prefer Pattinson or Bale's take on Batman. Both have been applauded for their work — and many are eager to see where Pattinson goes with his iteration of the character.
Of course, all the comparisons between the two stars are bound to get fans wondering about their lives off-screen. How much are the Batman actors worth, and how do their superhero salaries compare?
What is Robert Pattinson's net worth and Batman salary?
According to Celebrity Net Worth, Robert Pattinson boasts a net worth of around $100 million. That's an impressive number, albeit not surprising given his roles in major franchises like Harry Potter, Twilight, and the DCEU. Those helped catapult his acting career, and they've granted him access to other major projects, like The Lighthouse and Tenet.
Pattinson once discussed the impact of his Twilight fame with Collider, admitting he got more opportunities after — but also emphasizing the downside.
"You get offered stuff that you would've never have dreamed of being offered before but that's also scary as well," Pattinson explained. "You don't have to audition for anything and so you're like, 'Well, I don't want to do a movie just because it gets made. I have no idea.' It's a scary situation to be in, in a lot of ways."
As for how much Pattinson made for The Batman, some may find the number surprising. According to Variety's list of highest-paid movie stars in 2021, the actor earned just $3 million upfront for the role. Of course, this isn't including what the actor takes home after box office sales. Given The Batman's success, it's likely Pattinson made more than that. However, his base salary remains less than Christian Bale's.
What did Christian Bale make for the Nolan trilogy?
That's right, Christian Bale was reportedly paid a base higher salary for Batman Begins — and its two sequels — than Robert Pattinson was for The Batman.
According to Celebrity Net Worth, Bale took home around $9 million upfront for Batman Begins. Reportedly, he was offered $10 million — in addition to a $20 million bonus — to return for The Dark Knight. And finally, the site places Bale's base salary at $15 million for The Dark Knight Rises.
Given the response to Batman Begins, it's no surprise the actor made more for the two sequels. However, it is interesting that he took home so much more for his initial outing as Bruce Wayne. That could be due to Bale's name recognition.
Films like American Psycho and The Machinist proved the actor could carry a major release. While some might say the same about Pattinson's Twilight role, the films received significantly less acclaim than Bale's earlier work.
Reports also indicate that Bale turned down a $50 million paycheck to reprise his role in a fourth Batman installment. However, the actor was ready to move on from the role after The Dark Knight Rises.
"We were incredibly fortunate to get to make three," Bale told Variety. "That's enough. Let's not get greedy."
Bale went on to star in other hits like American Hustle and Ford v Ferrari. So, what is his net worth today?
Which Batman actor has the higher net worth?
With Christian Bale's impressive resume — and how much he collected for Christopher Nolan's Batman movies — it probably comes as no surprise that he has a higher net worth than Robert Pattinson. Celebrity Net Worth currently places the actor at approximately $120 million.
Of course, Pattinson could close that gap, especially if he continues donning the Batsuit. Bale has 13 years on Pattinson, and he boasts a lengthier acting career than the younger star. We'll have to wait and see if Pattinson catches up to him.
The Batman is currently playing in theaters worldwide.