'Batwoman' Just Gave the Batsuit an Upgrade
The CW's Batwoman has a new look, with a fresh face in the role and a snazzy Batsuit makeover. Here's the scoop on what to expect in season 2 of the show.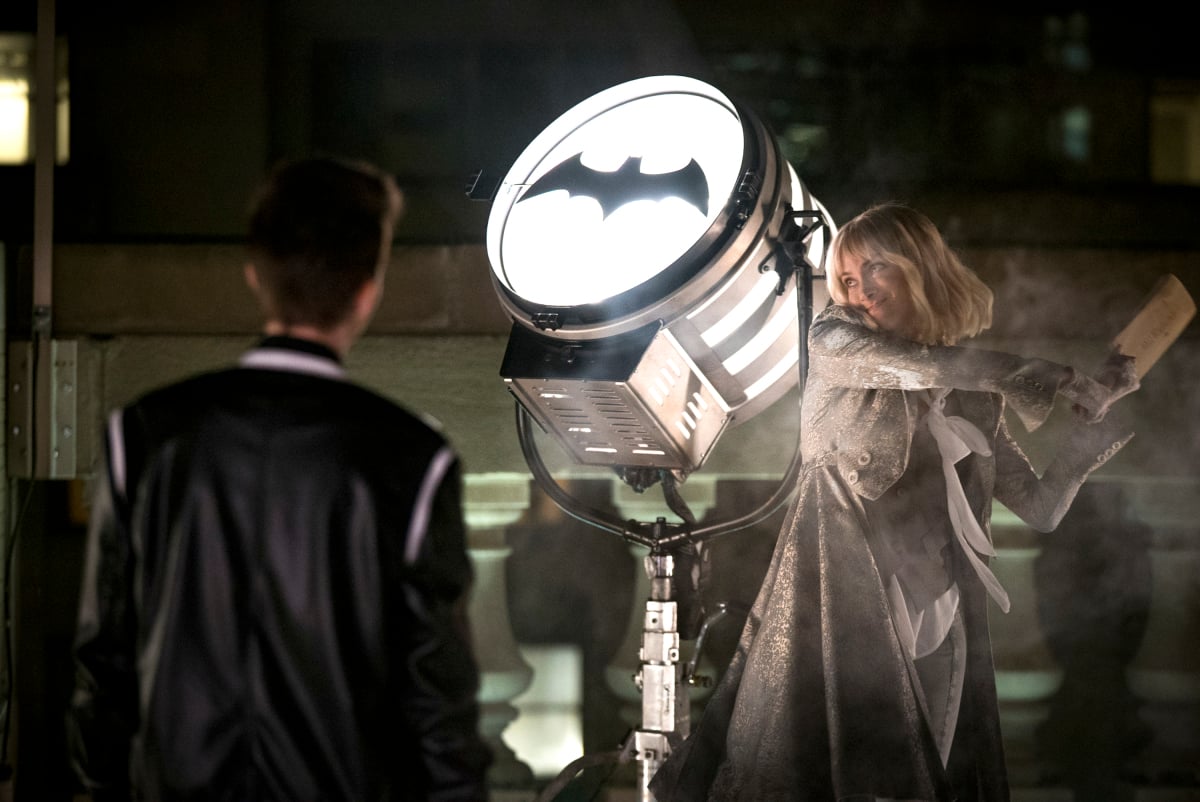 Ruby Rose departed 'Batwoman' after the first season
In a shocking turn of events, Ruby Rose left her starring role on Batwoman after just one season. The Kate Kane portrayer sustained an injury during production, but she explained to Entertainment Weekly that it wasn't the primary factor prompting her to leave. She told the outlet, "It wasn't so much [the injury], especially because after we wrapped up, we didn't get to finish the real finale because of COVID."
She continued, "You know, you have time in quarantine and sort of isolation to just think about a lot of different things and what you want to achieve in life and what you want to do. I think for both [me and the producers], it was a great opportunity to have a dialogue about a lot of things. I respect them so much. and they've been so respectful to me."
Javicia Leslie took over the role of Gotham City's masked defender
The creative minds behind Batwoman chose Javicia Leslie to pick up where Rose left off. But Leslie will not take over the role of Kate Kane. According to what showrunner Caroline Dries revealed to Deadline, Leslie will originate a new character named Ryan Wilder. 
Dries told the outlet, "I'm inventing a whole new character who in her past was inspired by Batwoman so she will take on the mantle and is completely maybe not the right person at the time to be doing it, so that's what makes it fun." Ryan will become Batwoman after Kate suddenly disappears from Gotham City, spurring an ongoing mystery within the narrative. 
In her interview with Entertainment Weekly, Rose weighed in on the actor who will be replacing her as Batwoman's lead. "I think that honestly, I was so proud and so happy when I was told who would be replacing me…I'm just really stoked, and I'm definitely going to watch the next season as well and see how it all comes together."
The new Batwoman has a new Batsuit with flashy crimson accents
Leslie may be stepping into the role of Gotham's vigilante, but the actor will not be sliding on Rose's old costume. The wardrobe department fitted Leslie for her own sleek new duds. And to the delight of fans, the crew teased the look she will be sporting when she debuts in Batwoman Season 2. Based on the image leaked on Twitter, Leslie's outfit is distinctly different from that of her predecessor.
Eagle-eyed viewers will notice that Leslie's version of Batwoman sports a textured brunette wig with crimson highlights, as opposed to the solid red hair Kate Kane favored. In addition, the cowl on Leslie's suit looks higher, the utility belt appears to have been updated, and the crimson red spiked arm cuffs really pop off of the black suit. Batwoman is currently in production, and the show will return to The CW in 2021.
Follow Erika Delgado on Twitter.