'Batwoman': Kate Kane Will Disappear — What That Could Mean for the Characters
With Ruby Rose out as Kate Kane, here's what her absence could mean for the the rest of the characters when 'Batwoman' returns.
The first season finale of The CW's Batwoman ended with a jaw-dropping cliffhanger. But what happened afterward was even more shocking. TV buffs were rocked by the news that Ruby Rose would not return as Gotham's Bat in season 2. With that in mind, here is what Rose's absence could mean for the plot when the show returns.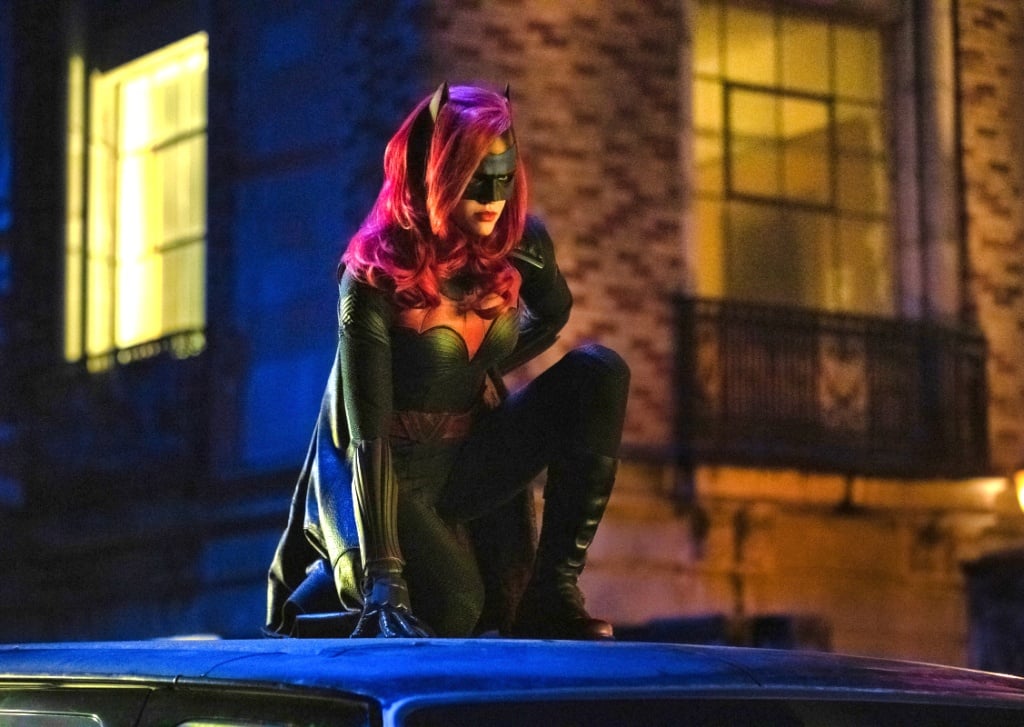 'Batwoman' will not recast Kate Kane
Season 1 of Batwoman was all about real estate developer Kate Kane, played by Rose. Kate followed in the footsteps of her missing cousin, Bruce Wayne, and became Gotham's new protector.
Deadline reported that Batwoman Season 2 will revolve around a new character. As of now, the vigilante who will presumably take up Batwoman's cause is being called, Ryan Wilder.
The news outlet quoted the show's creator and showrunner as saying, "I'm inventing a whole new character who in her past was inspired by Batwoman, so she will take on the mantle and is completely maybe not the right person at the time to be doing it, so that's what makes it fun."
The new hero under the mask will undoubtedly require backup, but the current Bat Team, Luke and Mary, are closely linked to Kate. The shift in dynamics may initially cause some tension in the Bat Cave. To create a realistic changing of the guard, Batwoman would be wise to build in time for her allies to get acclimated to a new chain of command.
'Batwoman' will not kill off Kate Kane
Now that Rose has departed Batwoman, the writers will need to craft a fitting exit for her character. In a tweet, Dries, confirmed that Kate will not die in the narrative, and explained the reason why:
"As a lesbian who's been working as a writer for the past 15 years, I'm well aware of the "Bury Your Gays" trope and I have no interest in participating in it. That's why it's important to me as the showrunner to clarify any misinformation out there about Kate Kane and recasting Batwoman."
Kate Kane will disappear from the canvas, creating mystery for those left behind
Batwoman built a loyal fan base very quickly, so continuing the momentum without the central star could be tricky. But based on what Dries revealed in her tweet, the curveball could provide an opportunity for some juicy on-screen drama.
The show boss dished that Kate will vanish from Gotham. Similar to how the show began, pondering Bruce's disappearance, Batwoman could benefit from the new mystery layered into the show. Here's what Dries said:
"Like you, I love Kate Kane — she's the reason I wanted to do the show. We'll never erase her.  In fact, her disappearance will be one of the mysteries of season two. I don't want to give away any of our surprises, but to all our devoted fans, please know that LGBTQ+ justice is at the very core of what Batwoman is and we have no intention of abandoning that."
How will the characters move on without Kate?
One compelling piece of the Batwoman story was Kate's connection to the Wayne family. It remains to be seen whether the new Batwoman will also have ties to the brood. Alice, in particular, is the twin sister of Kate and primary villain in the show.
Regardless of the connection, or lack thereof, that the new character will have to the Waynes, Batwoman will need to pivot in a way that maintains the sizzle created by the unique sibling rivalry that was so entertaining during season 1.
Kate's disappearance will profoundly affect every Batwoman main character. While Alice will have to channel her aggression toward a new adversary, Luke and Mary must form a new alliance. Colonel Jacob Kane will relive what it is like to lose a daughter, while Kate's ex, Sophie, may experience regrets. Batwoman will never be the same, but, if done right could become even greater.