'Batwoman': Nicole Kang Dishes on Mary's Sidekick Superpowers
When it comes to bringing down bad guys, Batwoman has plenty of backup. Here's what Nicole Kang had to say about sidekicks like her character, Mary.
The CW's Batwoman is the network's freshest DC Comics-based show in the lineup, and the series shines with a unique narrative, signature style, and modern characters. One such character is Mary, Kate's stepsister and the newest addition to the Bat Team. Her portrayer, Nicole Kang, dropped some knowledge about the trendy sidekick's distinctive powers.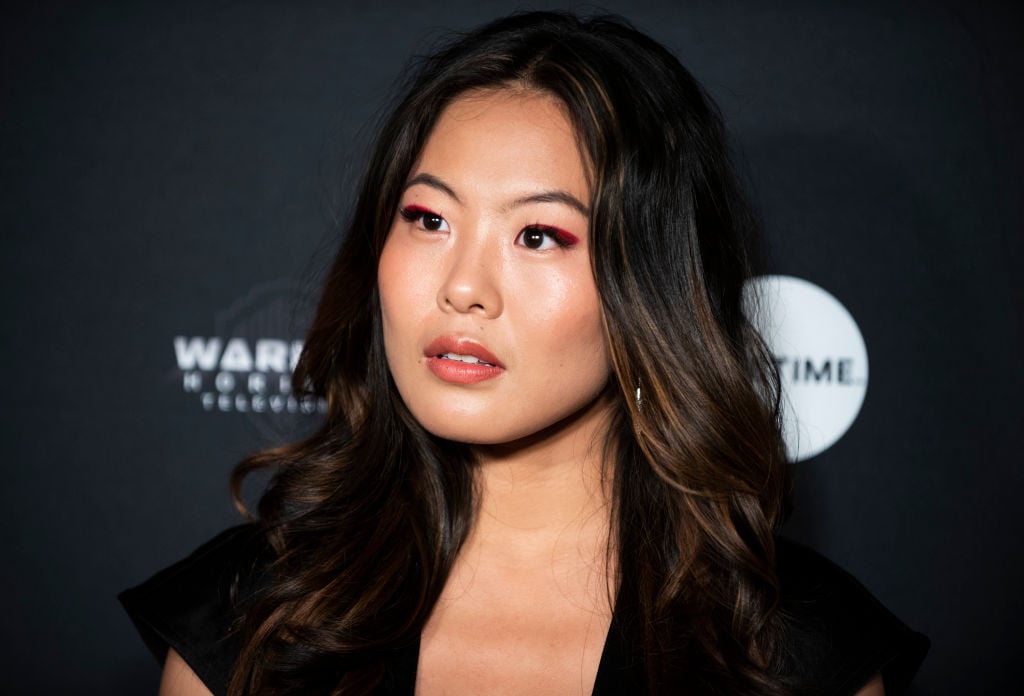 Batwoman gets backup
Batwoman revolves around Kate Kane, who returned to Gotham City to find that crime was on the rise after the disappearance of Batman. Kate's cousin, Bruce Wayne, had also left town, and it didn't take long for her to deduce that Bruce and the Bat are one and the same.
With the Dark Knight away, the city was left vulnerable to threats. Hence, Kate stepped into Bruce's shoes to become the protector of Gotham as Batwoman. But her talent for battling bad guys isn't the only thing that Kate shares with her cousin. The combat specialist also has a knack for choosing the right wingmen — and wing-women — to back her up while she is in the field.
Whiz kid, Luke Fox, has been supporting Batwoman from the very beginning. The son of the late technology legend, Lucius Fox, was privy to Batman's secrets before he hightailed it to parts unknown. So, it was a game-changer for Kate when Luke offered to school her on all the toys in the Bat Cave.
Also in the loop is Julia Pennyworth, the daughter of Bruce's butler, Alfred. Jules is an intelligence operative working for a United Kingdom-based agency. Although she's not quite an official member of the Bat Team, she has helped Batwoman out of a jam in the past. Julia once posed as the vigilante to throw Sophie and Crow Security off of Kate's scent.
The latest person to join the team is Kate's stepsister, Mary. She astutely put the pieces together about Batwoman's secret and positioned herself as a trusted ally. Based on a tease for an upcoming episode, it appears that Mary will dive right into the action. The Instagram influencer's wit, intuition, and medical knowledge may prove to be useful to Batwoman in the near future.
Nicole Kang dishes on Mary's powers
When it comes to bringing down bad guys, Batwoman will have plenty of reinforcement with both Mary and Luke in her corner. In an interview with SYFY Wire, Kang had this to say about sidekick characters:
I love them. There's always so much more to their story. Maybe it's not their shear strength or this or that, but I feel like we're the ultimate relatable characters. We use all of our resources, our environment, our tools, everything we have within us, that I think everyone contains, and they're so important in more silent ways.

SYFY Wire interview with Nicole Kang
Kang also elaborated on what her character, Mary, brings to the table as a valuable member of the Bat Team. She told SYFY Wire this about Mary's special power:
Being able to speak truth and see things as they are, that's a superpower. Being able to read someone? Man, have I given it to Sophie, [and] to Alice. She's just the call-out queen and sometimes the truth hurts. That is a sort of stinging power that I find really powerful in Mary. Maybe I'm a little biased but I really do love this particular role on the team.

SYFY Wire interview with Nicole Kang
Read more: 'Batwoman' Preview: The Bat Crew Goes Clubbing and Magpie Crashes the Party