'Batwoman' Season 1 Episode 19 'A Secret Kept From All the Rest' Uncovered Mysteries Inside Lucius Fox's Journal
Batwoman Season 1 Episode 19 aptly titled, "A Secret Kept from All The Rest," revealed some vital information courtesy of the late, great Lucius Fox. Here's what the vigilantes and villains discovered in his journal.
[Spoiler warning: The following article contains details about Batwoman Season 1 Episode 19.]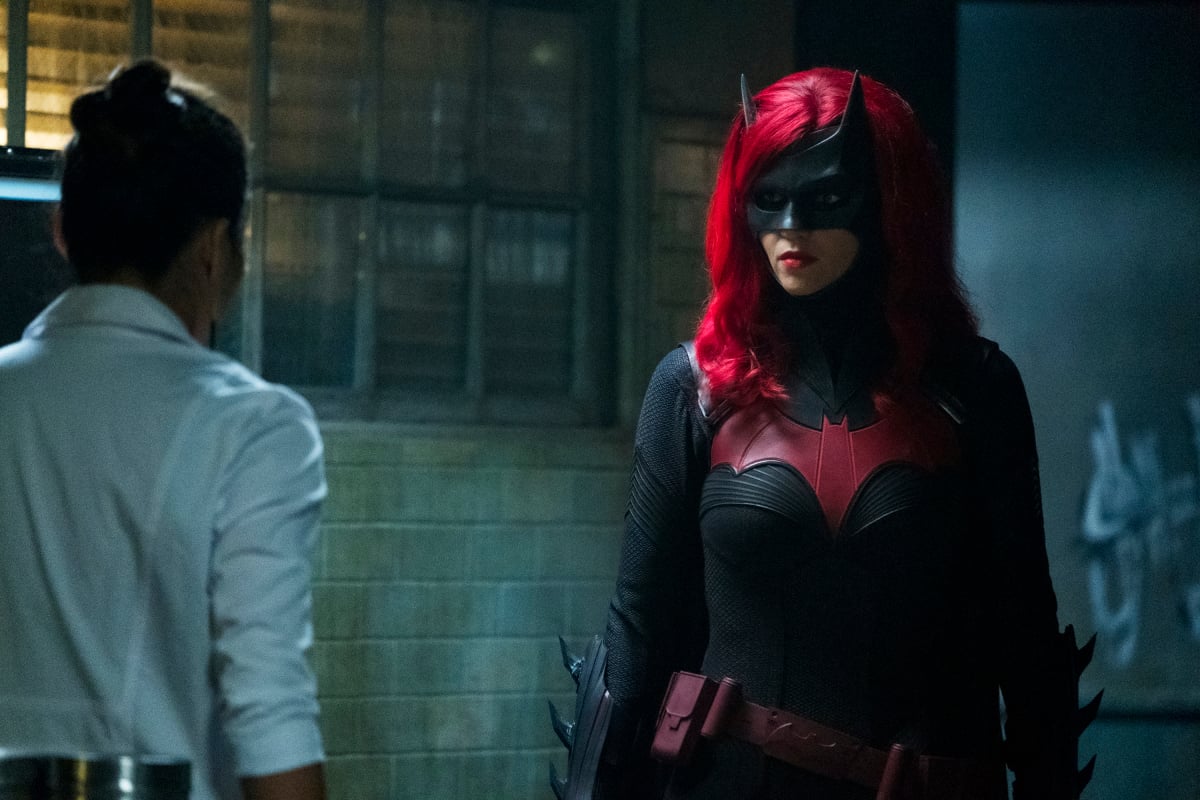 'Batwoman' Season 1 Episode 19 revealed secrets
Previously on Batwoman, Kate recovered one of Lucius Fox's journals only to have it pilfered by Reagan, her old flame. In "A Secret Kept from All The Rest," Kate visited her in hopes of recovering the book.
"Tell me where the journal is, and then I will get out of your life," she grilled Reagan. The blonde bandit confessed that she had stolen the journal for her partner in crime, Magpie, who delivered it to Alice to buy her freedom from Arkham. She also spilled details about her encounter with Julia, who had paid her an unfriendly visit without Kate's knowledge.
Kate began to question her team
After learning that Julia tried to shake down Reagan for the journal, Kate became suspicious of her one-time love interest and ally. She shared her inkling with Luke, who promptly defended his childhood friend and confidant.
As a result, Kate and Luke had a falling out, leaving Batwoman to operate without her trusty tech guru. Mary stepped up to fill the void in the Bat Cave as the Caped Crusader hit the streets of Gotham.
Hush and Alice targeted codebreakers in Gotham
Tommy 'Hush' Elliot began kidnapping codebreakers to decipher Fox's journal for Alice. But Kate's twisted sister could not curb her homicidal tendencies. She killed a cryptology professor and an NSA agent who worked too slowly for her taste.
The third target was Parker Torres, a teen hacker with a knack for complex operations. Fortunately, Batwoman saved her from Hush en route to Alice. Unfortunately for Luke and Julia, Hush went after them next.
Luke broke the code, and it was bad news for Batwoman
Unsurprisingly, Luke figured out that Julia was, in fact, after his father's journal and questioned who sent her. Unfortunately, their huddle was cut short when Hush abducted and delivered them to Alice.
Alice, Hush, and Mouse tortured Julia with electroshocks to coerce Luke into decoding the journal. Luke cracked the code but determined the information too dangerous to share.
"My father was willing to die for this secret. And we're willing to do the same," declared Luke.
Meanwhile, in the Batcave, Parker tracked the location of Luke and Julia, and Mary unearthed a pair of glasses capable of translating Fox's journals. Armed with intel, Batwoman broke into Arkham to confront Alice and save her friends.
Upon locating her nemesis, Kate offered Alice Lucius' special spectacles in exchange for Luke and Julia. Luke objected, saying that the text contained information Alice could use to kill Batwoman. But his warning fell on deaf ears.
Batwoman handed over the glasses to buy the captives' freedom. She initially planned to return for the book, but as a diversion for her escape, Alice unlocked the inmates' cells, leading to a riot. Commander Kane and Crow Security showed up to diffuse the situation, and Batwoman had no choice but to leave without the journal.
By the end of the episode, Kate was left with some hard truths. She witnessed a kiss between her two exes, Julia and Sophie. Julia confessed to Kate that she was working to retrieve the journal for a dangerous bigwig named Safiyah. And Commander Kane, aka Kate's dad, summoned Batwoman to deliver a warning, "If I see you again, it's war." Fans will have to tune in to the finale on May 17 at 8 p.m. on the CW to see what will happen next.
Read more: 'Batwoman': Luke and Mary, Will They or Won't They? (Fans Think So)