'Batwoman' Season 3: Release Date, Trailer, Cast, and How to Watch
Batwoman Season 2 took on the difficult task of revamping The CW series with a brand-new lead, but Javicia Leslie's debut as Ryan Wilder has been celebrated by fans. Many are looking to seeing her return to the spotlight when Batwoman Season 3 premieres — and they don't have long to wait given its October release date. What can viewers expect heading into Batwoman's third outing, and how can they tune in for the new episodes? Read on to find out.
When does 'Batwoman' Season 3 premiere?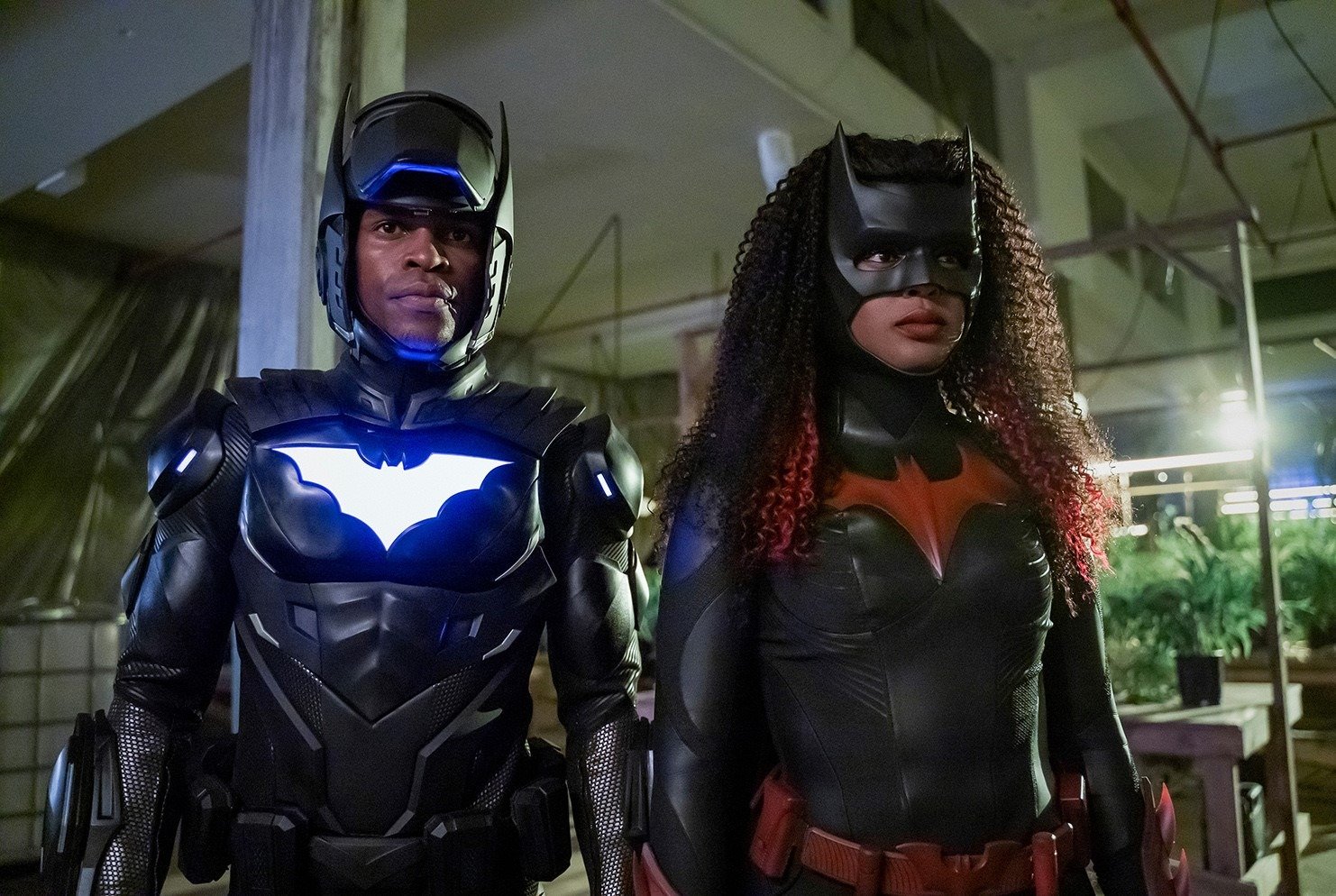 Batwoman returns for season 3 on Oct. 13, nearly four months after the show's second season finale. Season 2 saw Ryan taking up Kate Kane's (Ruby Rose/Wallis Day) mantle and finding a way to make it her own. She'd more or less succeeded in that endeavor by the end of the finale. However, Alice (Rachel Skarsten) gave her something new to think about: finding her birth mother.
That will likely make up Ryan's storyline in season 3, along with tracking down the Batman trophies that went missing from the Batcave. Those trophies herald the entrance of a number of recognizable villains. In fact, the trailer even features one of them.
The trailer for season 3 teases an iconic Batman villain
With the Batman trophies being released during Batwoman's Season 2 finale, season 3 stands to bring some iconic villains into the mix. The CW's first full-length trailer for the new episodes teased one of them: the Mad Hatter. Played by Amitai Marmorstein, the Mad Hatter promises to play a prominent role in the new episodes. He seems every bit as eccentric as Alice (in fact, seeing them interact would be absolutely entertaining).
Last season also teased the arrival of Poison Ivy, and Variety reported in August that Bridget Regan had been cast in the role. Fans haven't gotten a good look at her just yet, and it's not clear what kind of role Regan's character will play in the new season. However, it's been a while since a live-action Poison Ivy entered the chat — and that's an exciting prospect no matter how big a part she plays.
'Batwoman' has announced several new cast members
With Batwoman's season 3 storylines promising to focus on new characters, several actors have joined the cast for the upcoming episodes. Marmorstein and Regan are among them, both promising to give Ryan a run for her money as she fights to protect Gotham.
Robin Givens and Nick Creegan also signed on for season 3, playing Jada Jett and her son Marquis Jet. Per Deadline, both stars will become series regulars. And given the outlet's description of Jada, it's safe to assume she's the birth mother Ryan will have to track down in the new episodes of Batwoman:
"A woman with a deep past that forced her to give up her first-born child, Jada is a woman with a good heart, but will do whatever it takes to protect her family."
In addition to the two new villains and Ryan's long-lost family, Gotham alum Victoria Cartagena will bring Renee Montoya to life in Batwoman Season 3. With the Crows out of commission, the GCPD officer may take the reins on keeping Gotham safe. Hopefully, she'll serve as a friend to Batwoman rather than an adversary.
How to watch 'Batwoman' Season 3 when it arrives
With so many exciting DC characters making their entrances, fans won't want to miss the new episodes of Batwoman. Fortunately, they won't have to wait long for them to arrive. And there are a few ways to watch them when they do.
Batwoman Season 3 premieres on The CW on Wednesday, Oct. 13 at 9 p.m. ET. Fans can tune in to watch it when it airs, or they can catch the episodes weekly on The CW app or website. They'll also eventually be available to stream on HBO Max — though that won't happen until the full season has aired on The CW.