'Batwoman' Show Boss Teases More of Alice in Season 2
In a special Twitter video, the creator of 'Batwoman' dished about Alice, the creation of the character, and her future within the show's narrative.
In The CW's Batwoman Season 1, the toxic sibling rivalry between Alice and Kate became one of the most compelling and entertaining threads within the show. Now, that Ruby Rose is out as Kate, the character will vanish, leaving Alice without her dearly detested twin. But even though Kate will go missing in season 2, the showrunner says Alice isn't going anywhere.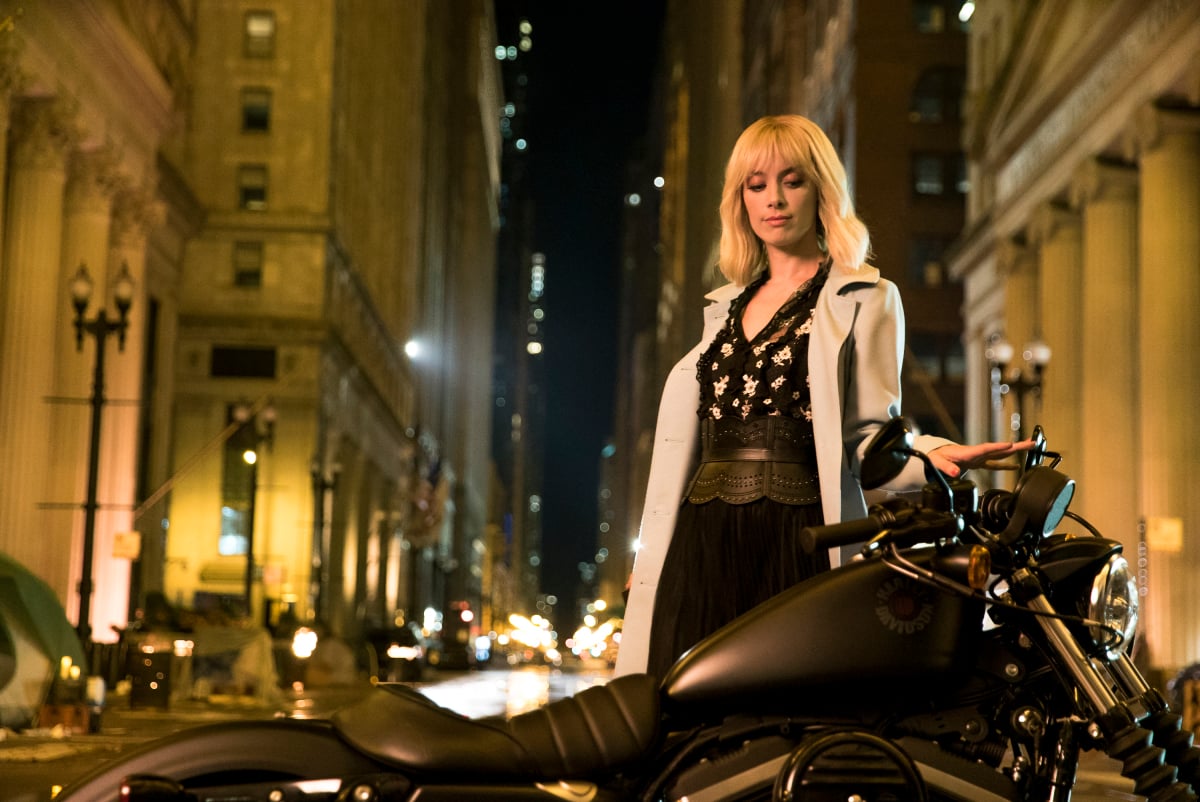 Who is Alice?
"Curiouser and curiouser…," Alice murmurs on Batwoman. The crazy yet charismatic supervillain draws inspiration from the classic tale, Alice in Wonderland. But she deals in more twisted misdeeds than can be found between the pages of the novel. From electroshock torture to creating human skin masks, Alice is terrifying.
But she wasn't always a maniac. Alice was once Beth, the twin sister to Kate, who later became Batwoman. As children, the twins were involved in a devastating car accident. Batman was able to save Kate, but Beth was swept away in the car by a raging river and presumed dead.
Unfortunately, a doctor with a warped sense of "do no harm" found Beth, imprisoned her, and forced her to sew together scraps of flesh to create grisly facades. Her only friend was the man's son, nicknamed Mouse.
In the dank basement that became her cell, Beth transformed into Alice. She grew up to be the bitter, angry, unhinged rival to her once beloved sister, Kate, also known as Batwoman.
The 'Batwoman' Show boss teased more stories about Alice
In a special Twitter video dubbed Bat Chat Extra, Batwoman's creator and showrunner, Caroline Dries, dished with Camrus Johnson and Nicole Kang about Alice, the creation of the character, and her future within Batwoman's narrative.
Dries revealed, "We wanted to create a villain who was rich, and interesting, and fascinating. And so, we created Alice and cast an amazing actor to play her. So that has been really, really fun to write."
In the video tease, Dries assured fans that the villain we have all come to love and fear will be back for more mischief during the sophomore season. The show boss said this about what to expect in season 2:
"We always knew we wanted Alice to be a core member of this cast. We are excited to write more stories for her in season 2," Dries said, "There's so much more story to tell with her."
When Kate disappears from Gotham, how will Alice react?
In season 1, many of Alice's actions were driven by the desire to exact revenge on her sister. With Kate out of the picture in season 2, the Batwoman team of writers will likely find a new target for her rage. And if fans are lucky, there will be many more interactions between Alice and Kate's loved ones.
From her introduction on the show, Alice has had a contentious relationship with her father, Commander Jacob Kane. It will be fascinating to watch the evolution of their relationship after Kate vanishes. What's more, Alice enjoyed a twisted competition for Kate's attention with her stepsister, Mary. We can't wait to see what juicy drama unfolds if the step-sibling rivalry continues to grow.