'Batwoman' Star Rachel Skarsten Shows Off Her Adorable Love Story on Instagram
'Batwoman' star Rachel Skarsten shows a much warmer side than her alter ego, Alice. Here's a peek at her romantic Instagram posts about her new hubby.
Viewers relish the delightfully devilish Alice of The CW's Batwoman. In the show, Alice is often driven by hatred. But the star who plays her, Rachel Skarsten, displays a much warmer attitude. Here's a peek at her latest series of Instagram posts in which she opens up about romance, happiness, and love.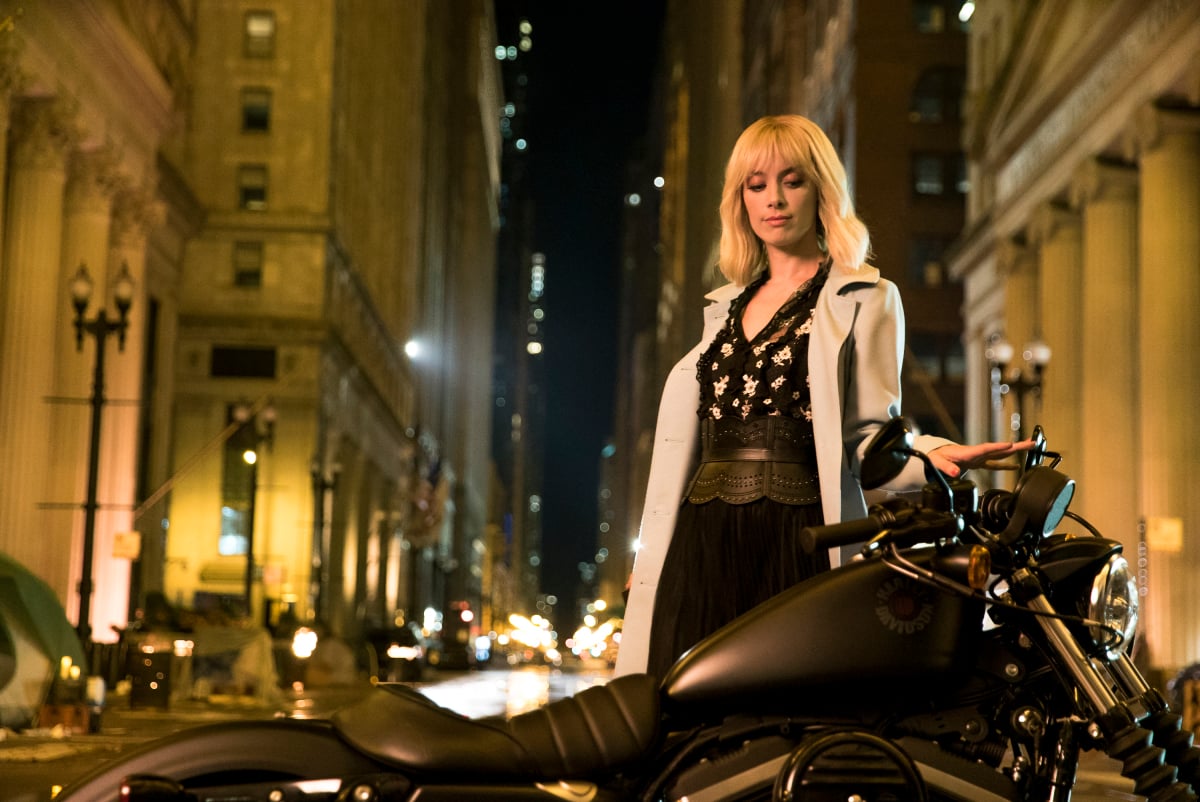 Rachel Skarsten announced her marriage on Instagram
Skarsten shared a photo of herself being literally swept away in the arms of her new hubby, Alexandre Robicquet, on the backdrop of the Toronto skyline.
"I married my sweetheart," the actor wrote in the caption, "This wasn't taken on our wedding day, that will stay private, but I wanted to share the news on my own terms. That and I can't stop referring to him as 'my husband' so it's bound to come out eventually, lol. Here's to LOVE."
ET Canada reported that the twosome tied the knot during the COVID-19 pandemic. More specifically, IMDb notes the couple's wedding anniversary as May 12 – smack-dab in the middle of the coronavirus crisis, and after the television production industry came to a screeching halt.
The takeaway? The COVID-19 outbreak may have derailed production for numerous big and small-screen projects, including Skarsten's Batwoman series, but it did not impede the star's plans to marry her sweetheart.
Skarsten showed off her newlywed quarantine fashion
"Slowly morphing into weird married quarantine doppelgängers," Skarsten captioned an Instagram photo of herself and her husband wearing matching shirts and hair to boot. In her interview with ET Canada, she explained that her private marriage ceremony took place in her backyard. She told the outlet, "I wasn't one of those people who grew up planning their wedding. Really, I just wanted to marry my best friend. So, I got to do that, I'm very happy!"
Skarsten confessed that 'marriage feels like high school'
In yet another sweet Instagram post, Skarsten shared a photo in which she is smooching with Robicquet. "The first year of marriage feels like high school in that you celebrate every month's anniversary…and I'm into it," confessed Skarsten in the caption.
The actor will return as Alice in 'Batwoman' Season 2
Coming off of her pandemic-style honeymoon, Skarsten will potentially begin filming Batwoman Season 2 very soon. According to Deadline, several CW series under the umbrella of Berlanti Productions are aiming for a late-August start date. The Flash, Riverdale, and Superman and Lois were among the series mentioned in the report.
It remains to be seen if Batwoman will also begin production at the same time as the other shows. But whenever the series ramps back up, Skarten will certainly be back as Alice, according to Caroline Dries, the creator and showrunner. In a Twitter video dubbed Bat Chat Extra, Dries dished that Alice will be back in the center of the action again in Batwoman Season 2.
"We always knew we wanted Alice to be a core member of this cast. We are excited to write more stories for her in season 2," Dries said, "There's so much more story to tell with her."
Follow Erika Delgado on Twitter.