'Batwoman' Stars Talk Heartbreak and Hugs Following Ruby Rose's Exit
The CW's Batwoman just wrapped up its first season with a jaw-dropping finale. But even more dramatic than the show's cliffhanger is the news about a shocking casting shakeup. After only one season in the Arrowverse, Ruby Rose is out as Batwoman, and the role will be recast. Here's what some remaining Batwoman costars are saying about it.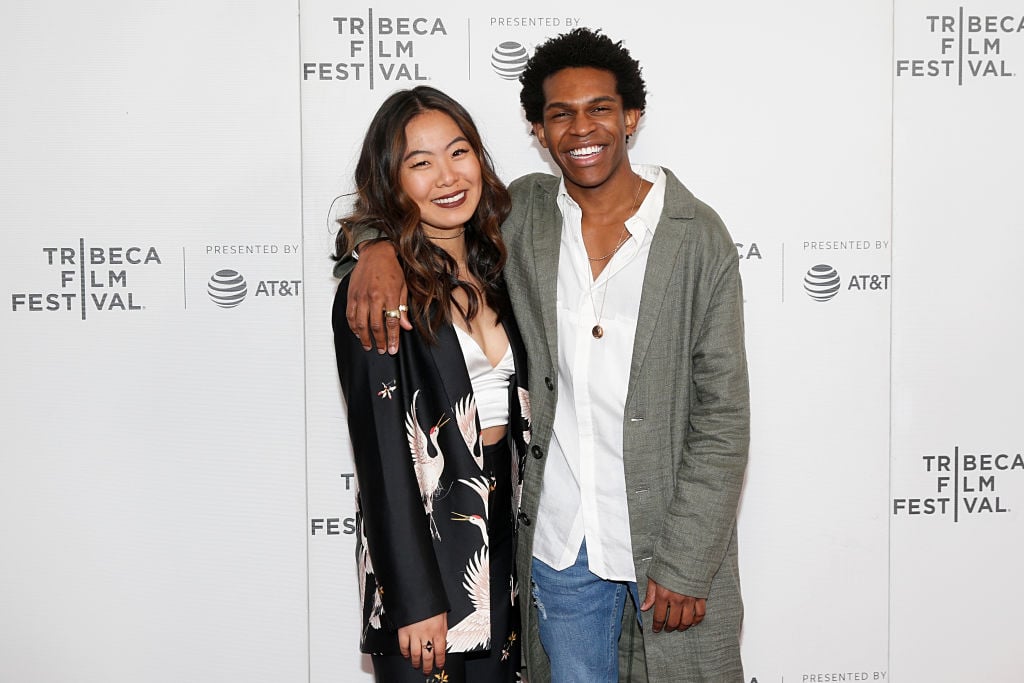 Camrus Johnson's heart is breaking for 'Batwoman' fans
On Batwoman, Luke is Kate's right-hand tech guru with a huge brain and an even bigger heart. Likewise, his portrayer, Camrus Johnson, has displayed genuine empathy for fans who feel blindsided by the news of Rose's departure. Johnson took to Twitter and offered this statement:
"Family, those whose hearts are breaking, break mine. What's important: We have a season 2. We will work our freakin' butts off to give you an amazing season 2 that continues to represent the LGBTQ communities and people of color. We will keep going strong. Believe that."
RELATED: 'Batwoman': Luke Just Proved He's a Ride or Die Friend, And Kate Knows It
Johnson's tweet resonated with fans, who responded on the thread with supporting words. One fan wrote, "I saw the news as I was scrolling through my Facebook feed, and I couldn't believe it. I loved Ruby Rose. She was excellent, but I know this show will prevail, and I can't wait for season 2. I love all the DC shows, and thank y'all for what you do. Keep up the good work."
Many other followers commented with excitement surrounding season 2, despite the changing of the guard. Tweets also rolled in with well-wishes for Rose.
"I cannot wait to see season 2 when the show returns in January — looking forward to seeing the story continue with Kate and the Bat-team. It's sad to see Ruby leave the show, but I wish her the best and hope she is well, and I'm excited to see who shall be cast as Kate for season 2," another enthusiast tweeted.
Nicole Kang sends hugs to fans after Rose's exit
RELATED: 'Batwoman': Nicole Kang Dishes on Mary's Sidekick Superpowers
Johnson wasn't the only Batwoman star to address fans after the announcement that Batwoman is getting a new lead. Nicole Kang, who portrays intuitive med student Mary, tweeted a heartwarming, albeit vague, message of hope. She omitted any mention of Rose or the show, but her intent, it seems, was clear to fans.
Kang tweeted, "Hi. I'm thinking of all of you. Big hug. Keep my head up if you keep yours up."
Kang's message was short, sweet, and effective. The thread flooded with comments of concern for Rose's well-being and the future of the Batwoman series.
"I hope Ruby is alright. Hopefully, she knows how many of us will miss her and only want good things for her. Take care of yourself, and hopefully whoever the new Kate is at least half as amazing as Ruby was," tweeted a viewer.
Fans are still here for the Bat Team
RELATED: 'Batwoman': Ruby Rose is Out, and Some Fans Are Not Taking It Well
Also prevalent in the responses to Kang were words of encouragement and praise to the remaining cast members.
"I love the show and your portrayal of Mary. Easily my favorite character. I'm still looking forward to great things in season 2," gushed a fan.
"Got nothing but love for you and the rest of the Bat-Fam. I have the utmost faith that season 2 will be just as spectacular as season 1 was," tweeted another.
Yet another follower wrote, "Big hugs back. We've got this. Bat-Fam is unshakeable. Season 2 is going to be epic, and I cannot wait!"
RELATED: Every Arrowverse Series Ranked and 'The Flash' is Not No. 1