'Batwoman': The New Lead Character Will Not be Kate Kane
Since it was revealed that Ruby Rose was going to vacate her role as Kate Kane, the titular character on Batwoman, many have been speculating on how the role would be recast. Would there be a new actress to play Kate Kane or would there be an entirely new character who will be the new Batwoman? Now, we've seemingly gotten confirmation via a leaked casting description that this new Batwoman will not be Kane.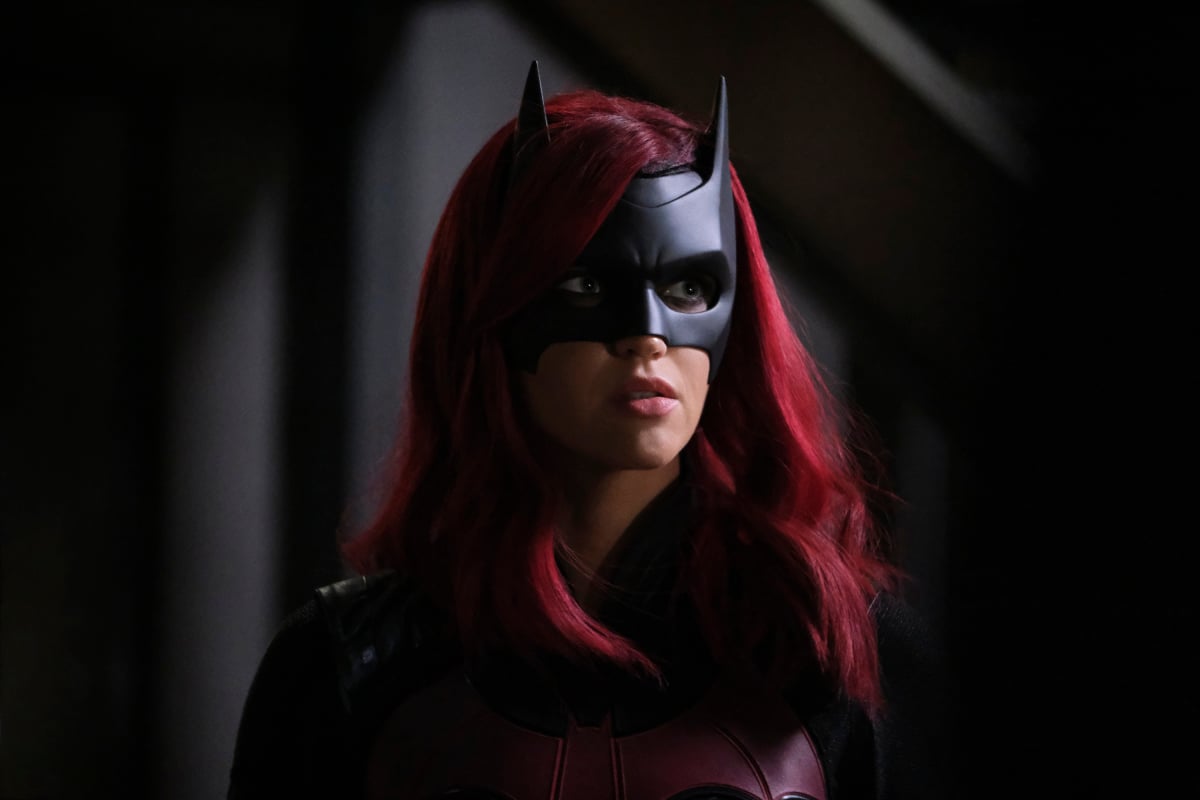 Ruby Rose left the show earlier this month
News first broke last month that Rose was leaving the show. While the news shocked many, it was also not that surprising. Rose had been injured early in the show's production and it just seemed to make sense that she possibly may not be gelling with the show. She also had to leave social media after being bullied and harassed by fanboys when she was first cast in the role.
What was the most shocking, however, is that Rose, the lead character on a major television series, was able to just leave her role. This means that the studio had to have let her out of her contract.
RELATED: 'Batwoman' Stars Talk Heartbreak and Hugs Following Ruby Rose's Exit
"I have made the very difficult decision to not return to Batwoman next season," said Rose's initial statement. "This was not a decision I made lightly as I have the utmost respect for the cast, crew, and everyone involved with the show in both Vancouver and in Los Angeles."
However, several set leaks have attributed Rose's departure due to the nature of filming network television. "Doing a network drama is one of the hardest acting jobs, and not everyone is well equipped to handle the intensity and long hours involved," wrote Nellie Andreeva at Deadline. "I hear Rose, whose most extensive previous TV gig was a nine-episode arc on Orange Is the New Black, was not happy, and the show's team was not happy to a point where no one could see this going for another season. It was not a good fit, and the studio and the star opted to part ways."
What's 'Batwoman' about?
The series, which is connected to the greater Arrowverse of shows on The CW, centers on Kate Kane. The character, who is the cousin of Bruce Wayne (aka Batman) steps into the role of a caped crusader while her relative is missing.
Batwoman's official description of the first season reads:
Three years after the mysterious disappearance of Batman, Gotham is a city in despair. Without the Caped Crusader, the Gotham City Police Department was overrun and outgunned by criminal gangs. Armed with a passion for social justice and a flair for speaking her mind, Kate Kane will have to become what her father loathes, a dark knight vigilante, soaring through the streets of Gotham as Batwoman.
The series also stars Dougray Scott, Rachel Skarsten, Meagan Tandy, Nicole Kang, Camrus Johnson and Elizabeth Anweis.
A new casting description reveals the details of the new lead
Deadline obtained a copy of the casting description, which calls the new character "Ryan Wilder." It is unknown if this will be the character's actual name or if this is just a code name for casting.
RELATED: Ruby Rose Refuses to Reveal Why She Really Left 'Batwoman'
It could be the case that the character is another one in DC Comics canon. The casting description first leaked on Reddit before being confirmed by several publications. It was later taken down.
The description states the character as "female, mid-late 20s, any ethnicity."
She's likable, messy, a little goofy and untamed. She's also nothing like Kate Kane, the woman who wore the batsuit before her. With no one in her life to keep her on track, Ryan spent years as a drug-runner, dodging the GCPD and masking her pain with bad habits. A girl who would steal milk for an alley cat could also kill you with her bare hands, Ryan is the most dangerous type of fighter: highly skilled and wildly undisciplined. An out lesbian. Athletic. Raw. Passionate. Fallible. And very much not your stereotypical All-American hero.
We should learn more information about the role very soon and it shouldn't take that long for the role to be cast, given that once Hollywood opens back up, projects will resume filming. The first season of Batwoman is currently streaming via HBO Max.