'Baywatch' Strategically Placed Iconic Slo-Mo Lifeguard Runs to Dupe the Audience
Two decades after it left the air, Baywatch remains one of the most successful television series in the history of television. A rare case of a syndicated series getting network television viewership, the series focused on conventionally attractive people saving lives in the most melodramatic way possible. The series is best known for its slow-motion shots of scantily clad women running toward the water to save some lives. However, according to star David Hasselhoff, this was less a creative decision and more of a financial one.
David Hasselhoff was the star of 'Baywatch'
According to IMDb, Hasselhoff began his career as a bit actor in several television series. However, after several years of minimal exposure, everything changed with Knight Rider. 
The series featured Hasselhoff's Michael Knight and his talking car as they solved crimes and fought off villains. This made him an international star. When the series was canceled in 1986, however, Hasselhoff found himself looking for more work. 
By 1989, Hasselhoff was big in America but even bigger overseas. He wasn't just an actor but also a singer and a stage performer with a huge name over in Germany. There, Hasselhoff was so big that he performed at the destruction of the Berlin Wall. That same year, he took on the role that still defines him to this day. From then on, his career was never the same. 
'Baywatch' was iconic at its time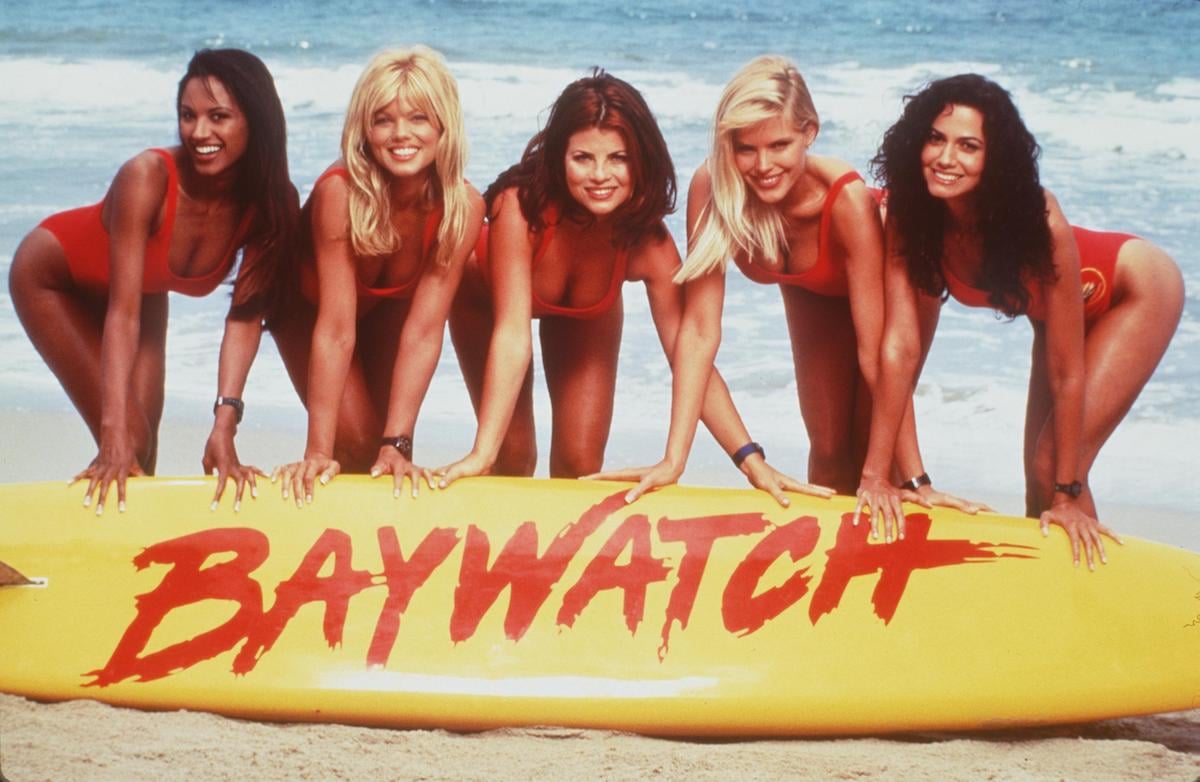 Baywatch premiered on NBC in 1989. The show was a rating disaster in primetime. To add to that, the studio behind it, GTG, was shuttered in part due to failures such as this. However, believing that they had a chance to recoup the series' losses, they put it into syndication, where the time slots vary across markets but still reach a similar audience in theory. 
It worked. The series was on the air for 11 years. It made stars of Pamela Anderson, Carmen Electra, Kelly Slater, and several other iconic women of the 1990s. However, while the women became the show's selling point, Hasselhoff remained its driving force. Coming off of Knight Rider's success, he had the unique star power to elevate the series to a loyal audience around the world. 
This status gave him more control, as well as a short-lived spin-off series called Baywatch Nights. However, while several aspects of the series were hit or miss, its slow-motion beach shots remain iconic thirty years later. 
Why did 'Baywatch' have so many slow motion runs?
In a 2012 interview with Men's Health, Hasselhoff spoke about everything from his unique brand of fame to what it was like to reach such an iconic realm of popular culture. While Hasselhoff has boasted a wide-ranging career that's been going on for the more significant part of five decades, Baywatch remains his magnum opus. 
Hasselhoff was the star of the series. While it gave us Anderson, Electra, and several other legendary models, actresses, and television stars, he remains its biggest name. However, speaking about the creative process behind the show, he opened up about the iconic slow-motion shots that drove the series and its marketing. 
According to him, it was not to showcase the voluptuous stars but to get to an acceptable runtime without going over its allocated budget. 
"[The slow-motion] came about organically because we had no money. We didn't have enough financing to finish the show. So we found a way to fill the hour by shooting people in slow motion. We said, 'Well, girls in bathing suits look good running in slow motion, let's just shoot that.' And we found out that the audience kinda liked it."
Don't tell Hasselhoff that the series was exploitative, however. The actor maintains that while the beauty of its case helped sell the show, it was about a group of heroes at the end of the day.
"Baywatch was a show about saving lives," he told Men's Health. "It's not some reality television where you get everybody in a hot tub and pay them a lot of money to do stupid things. Baywatch gave people the right message. It was about women in the role of heroes, whether they were wearing tight bathing suits or not."
The show remains a well-known commodity. While a 2017 comedy film sputtered at the box office, its legacy remains intact. However, the story behind its most iconic feature, the slow-motion shots, shows that every idea in Hollywood isn't so much creativity but the opportunity that the creators are forced into while making it a reality.