'Baywatch': Tommy Lee Got Violent Behind the Scenes Over Pamela Anderson's Love Scenes
Pamela Anderson is well-known for two main reasons: her acting career on the TV show Baywatch and her marriage to Motley Crue rock star Tommy Lee. There was at least one reported instance of Lee being unhappy with one of Anderson's love scenes on the show. Lee didn't take too kindly to his then-wife pretending to be in bed with another man. Here's the story of how the show helped Anderson's career, what part she played in it, and the time Lee got angry at one of her scenes between the sheets. 
'Baywatch' launched Pamela Anderson to superstardom
According to IMDb, Baywatch ran from 1989-2000. A run that long is rare for any show, but what made Baywatch's tenure on air all the more impressive is the fact that it came while the show was airing in syndication.
After it premiered on NBC in 1989, low ratings led to the show's cancellation. A move to syndication helped the show stay on the air, where it would become insanely popular during its 11-year run both on a global and national level. 
The show had its fair share of breakout stars, but no stars shined brighter than Hasselhoff and Anderson. While the show would represent the zenith of both actor's careers, it enabled them to get other roles after their respective runs on the series.
Hasselhoff, cashing in on Baywatch and Night Rider fame, eventually became a judge on America's Got Talent. Anderson starred in multiple other movies and shows after appearing on the show from 1992-1997. 
Pamela Anderson's character on 'Baywatch'
It's safe to say that no actor on Baywatch resonated with the general audience the way Anderson did. Her striking good looks and bubbly personality were an instant hit with viewers.
So who did Anderson play on Baywatch? Anderson played lifeguard C.J. Parker. She is one of the main characters on the show, probably second behind Hasselhoff's Mitch Buchannon in terms of importance. Parker is portrayed as a helpful, likable character who is well-liked by the rest of the crew and always willing to lend a hand to any person or creature in need. 
Anderson joined the show in season three and lasted all the way to season seven. Eventually, she left in an attempt to launch a film career. She'd later return for a TV movie called Baywatch: Hawaiian Wedding. The plot of that revolved around Parker's marriage to one of the waiters at a bar she owned in Hawaii. At her wedding, she was given away by Hasselhoff's Mitch. 
Anderson's time as Parker helped catapult her into being a household name. She also made a cameo in the 2017 Baywatch movie near the end of the film. She later said she didn't care for the Baywatch film, stating that she enjoyed the show for what it was and didn't care for the attempt to make light of it. 
The issues between Tommy Lee and Pamela Anderson on the set of 'Baywatch'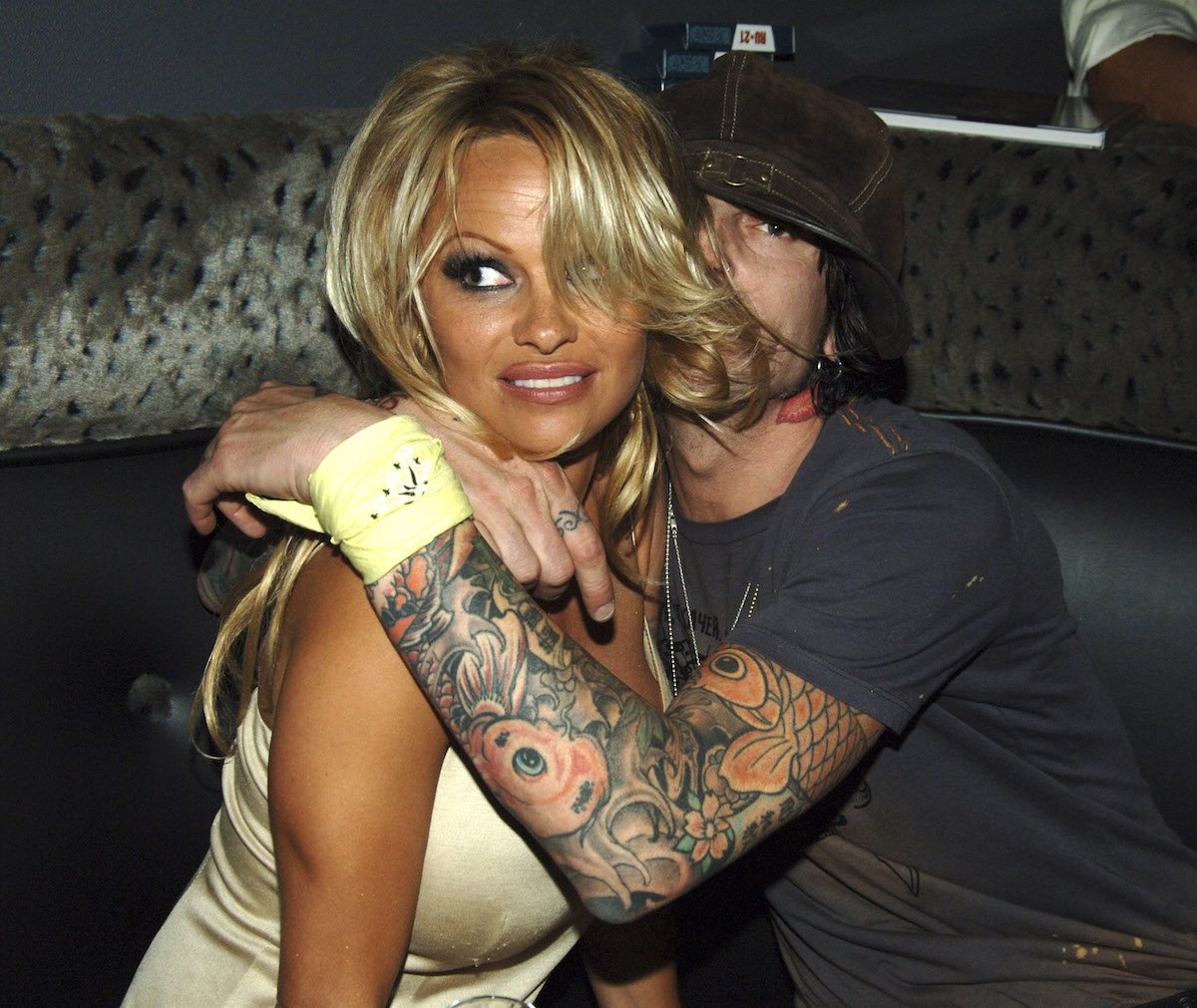 During her time on the show, Anderson had a lot of different plot lines. There was one in particular that angered her husband Lee. 
Mental Floss reported that Hasselhoff wrote in his autobiography about how Lee did not care for Anderson's role on the show in one specific regard: he didn't like the love scenes. Hasselhoff said that Lee would react poorly whenever Anderson performed a love scene with David Chokachi, an actor who played another one of the lifeguards on the show. He'd break things and would have to be physically taken off of the set. 
Anderson and Lee had a somewhat volatile marriage that, sadly, did not last. If Hasselhoff's account is to be believed, Lee's jealousy may have played a role in speeding up their split.