The Beach Boys' Brian Wilson 'Couldn't Believe' He Received 1 Honor from the White House
Brian Wilson wrote several Beach Boys hits, even earning a Kennedy Center Honor for his musical contributions. Here's what Wilson said of his return to the White House for his memoir I Am Brian Wilson.
Brian Wilson and the Beach Boys visited the White House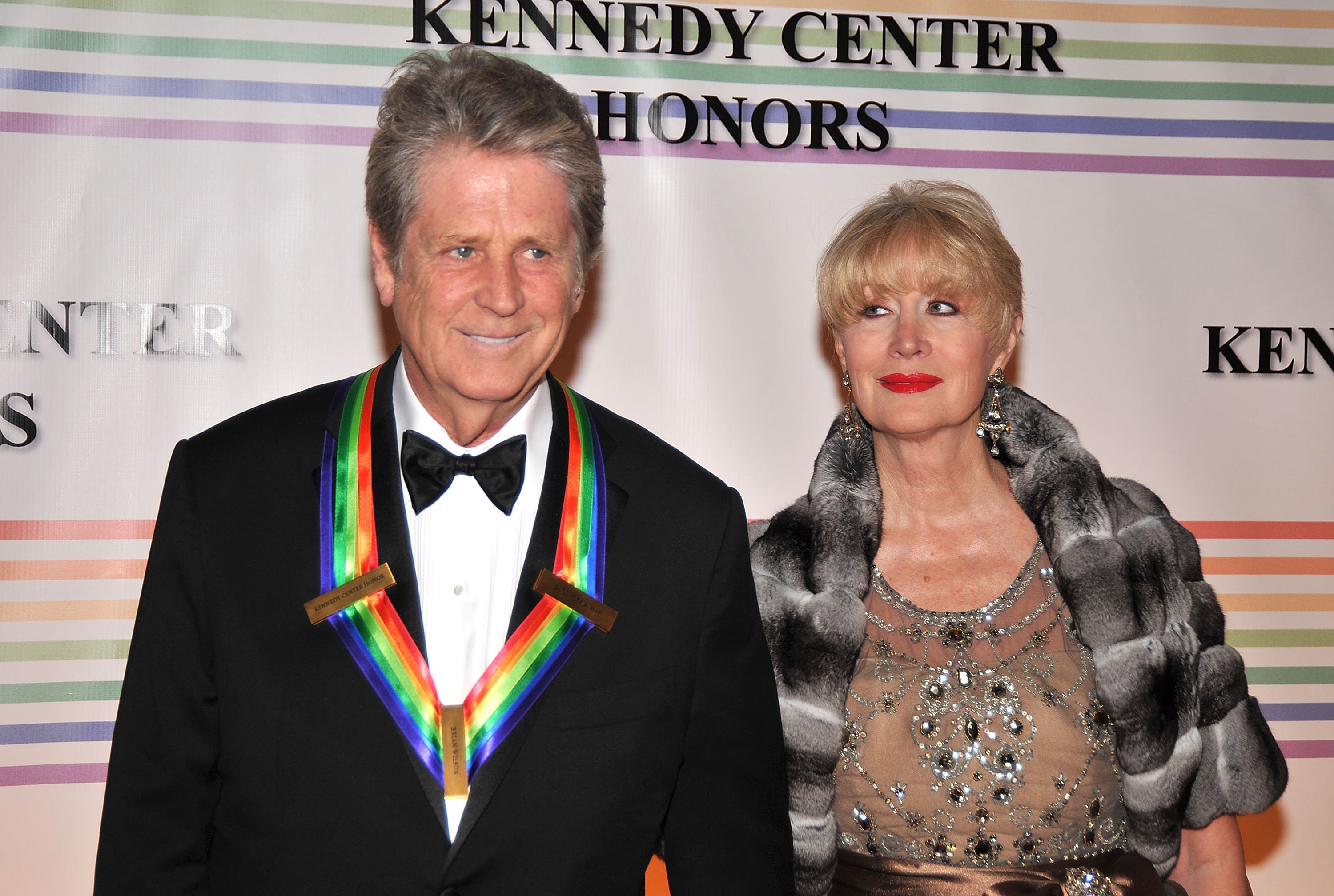 The Beach Boys were known for bringing "Good Vibrations" to their concerts, even performing at the National Mall in 1980 and 1981 to celebrate Independence Day. 
In 1983, however, Secretary of the Interior James G. Watt banned Independence Day concerts on the National Mall in Washington, D.C., which caused an uproar among Beach Boys fans and members of the government. 
"Mr. Speaker, the only reason that this could be is because Secretary Watt has not heard the Beach Boys," Representative, Thomas Downey of New York said, according to Live Journal. "So I am today sending him my own copy of somewhat scratched from overuse — Good Vibrations, The Best of the Beach Boys."
After reversing Watt's ban, the Reagans apologized to the Beach Boys and invited them to perform at the White House for the 15th-anniversary Special Olympics celebration. Years later, one band member returned to the White House for a special honor.
The Beach Boys' Brian Wilson received a Kennedy Center Honor at the White House
As noted in I Am Brian Wilson: A Memoir, this songwriter received a Kennedy Center Honor alongside Diana Ross, director Martin Scorsese, comedian Steve Martin, and pianist Leon Fleisher.
"She told me that it was for my contribution to American music and my lifetime achievement in the field," he wrote. "We were invited to Washington to meet with President and Mrs. Bush. I couldn't believe it. I had watched the Kennedy Center Honors on TV before." 
According to BMI, "the John F. Kennedy Center annually honors contributors to American culture through the performing arts, including dance, music, theater, opera, and motion pictures" — selected by the Kennedy Center's Board of Trustees.
"I saw when Smokey Robinson was honored," Wilson noted. "He was such a great songwriter and singer, one of the people in the music world I respected the most. I couldn't believe that I was in Smokey's company."
While being presented with the honor, the speaker said Wilson gave listeners "the most lovely chords." He was also described as the "Mozart of Rock 'n' Roll."
What awards have Brian Wilson (and the Beach Boys) won?
This wouldn't be the only notable award given to Wilson for his musical contributions. Paul McCartney of the Beatles inducted him into the Songwriters' Hall of Fame. Wilson was also inducted into the Rock & Roll Hall of Fame.
The rock band itself received 4 Grammy nominations, including one for Best Performance By A Vocal Group for "Good Vibrations." Now, music by the Beach Boys is available on most major streaming platforms.