'Beat Saber': Billie Eilish DLC Will Include Music From Both of Her Albums
Billie Eilish fans will soon be able to enjoy her music in virtual reality with the 'Beat Saber' Billie Eilish DLC, launching on Sept. 21.
Billie Eilish is the next artist to be featured in Beat Saber DLC. The virtual reality game surprised fans on Sept. 17 by announcing that a bundle of Eilish's songs would be available for purchase in less than a week. Eilish's inclusion in Beat Saber follows several other artists, such as BTS, Imagine Dragons, Panic! at the Disco, and more. Here's what we know about Beat Saber's Billie Eilish DLC.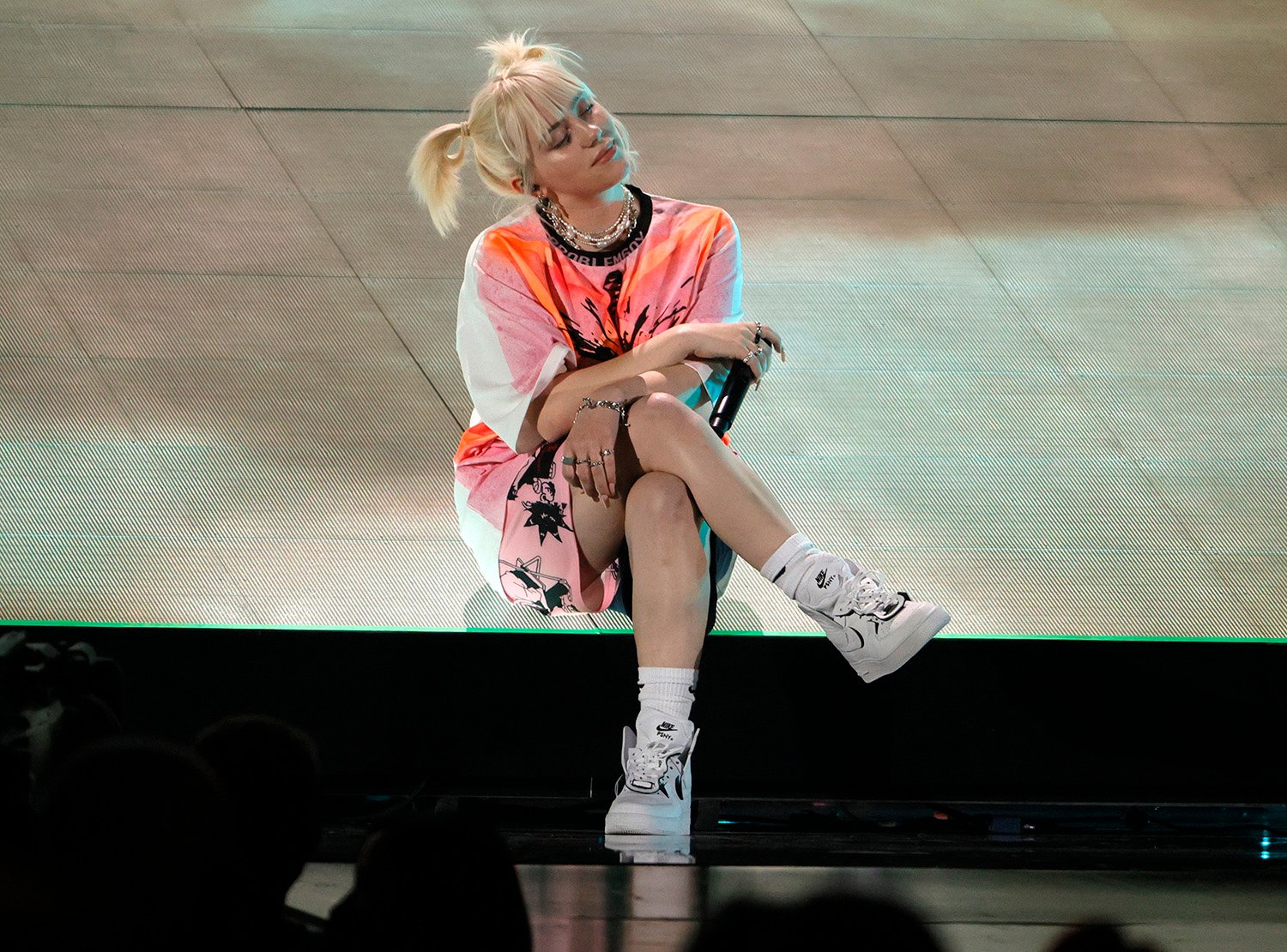 What is 'Beat Saber'?
Beat Saber is available on Steam, PlayStation, and Oculus. The game puts players in a neon space filled with blocks that they must break with a pair of sabers to the beat of the music. However, there are also a number of bombs and obstacles to avoid. The rhythm game has five difficulty levels and various modes, including a single-player mode and a party mode.
Beat Saber's most recent update introduced cross-play between Steam and Oculus players, but PlayStation VR is still incompatible. Those with Oculus and SteamVR headsets can now join the same multiplayer match.
'Beat Saber's Billie Eilish DLC arrives on Sept. 21
Beat Saber confirmed on Sept. 17 that the Billie Eilish Music Pack would arrive on Sept. 21. The initial announcement featured a silent promo video, so the tracklist has yet to be revealed.
However, Facebook, which owns Beat Saber developer Beat Games, told UploadVR that the pack would feature 10 tracks from Eilish's When We All Fall Asleep, Where Do We Go? and Happier Than Ever. The entire collection will cost $12.99, but individual tracks can also be purchased for $1.99 each.
Beat Saber's Billie Eilish DLC comes not long after a Skrillex pack in late August, which featured eight of the EDM artist's hit songs. His collaboration with Justin Bieber and Don Tolliver, "Don't Go," was among the songs. According to Oculus, the Skrillex Music Pack marked "one of Beat Saber's most intense offerings yet."
Billie Eilish performed in virtual reality in 2019
Eilish is no stranger to bringing her music to virtual reality. In 2019, the singer became one of the most prominent musicians to perform a concert for Oculus Venues, a VR concert series for Oculus headsets. Oculus Venues showcased Eilish's tour stop in Madrid, Spain.
"It's really nice to be able to have something that makes the show so accessible, and to have a platform to bring the live experience to people who haven't been able to be at a show yet," Eilish's statement read, according to Billboard. "I just want everyone to have a good time. That's always my only goal, even when you're watching the show at home."
The new Beat Saber DLC also arrives just weeks after another at-home Billie Eilish experience: her Disney+ concert, Happier Than Ever: A Love Letter to Los Angeles. The film shows Eilish performing her second studio album from front to back at the iconic Hollywood Bowl venue. In addition to the concert, viewers see an animated version of Eilish explore LA, her hometown.
"[LA] formed me, it made me who I am and gave me the opportunities that I got. I don't think I'd have any of the same anything if it wasn't for my hometown," Eilish said during a Good Morning America interview. "I owed Los Angeles some love."