The Beatles Were Confused When John Lennon Abruptly Left India After Hearing Rumors About Maharishi Mahesh Yogi
In 1968, Maharishi Mahesh Yogi, the leader of the Transcendental Meditation movement, invited The Beatles to visit his ashram in Rishikesh, India.
The group heard the guru speak in London and were spellbound. Then, after a 10-day conference of the Spiritual Regeneration Movement in Bangor, Wales, Maharishi invited The Beatles to India. It became a media frenzy, and many other celebrities came along for the three-month stay. They learned about meditation, quit drugs, and experienced one of their most creative periods, writing about 48 songs.
However, the band's peaceful stay was cut short. They made a startling discovery about Maharishi Mahesh Yogi. John Lennon was not pleased. He felt as if he'd been taken for a fool, let the guru know, and abruptly fled the country. However, the rest of the band didn't quite understand why John was so hurt.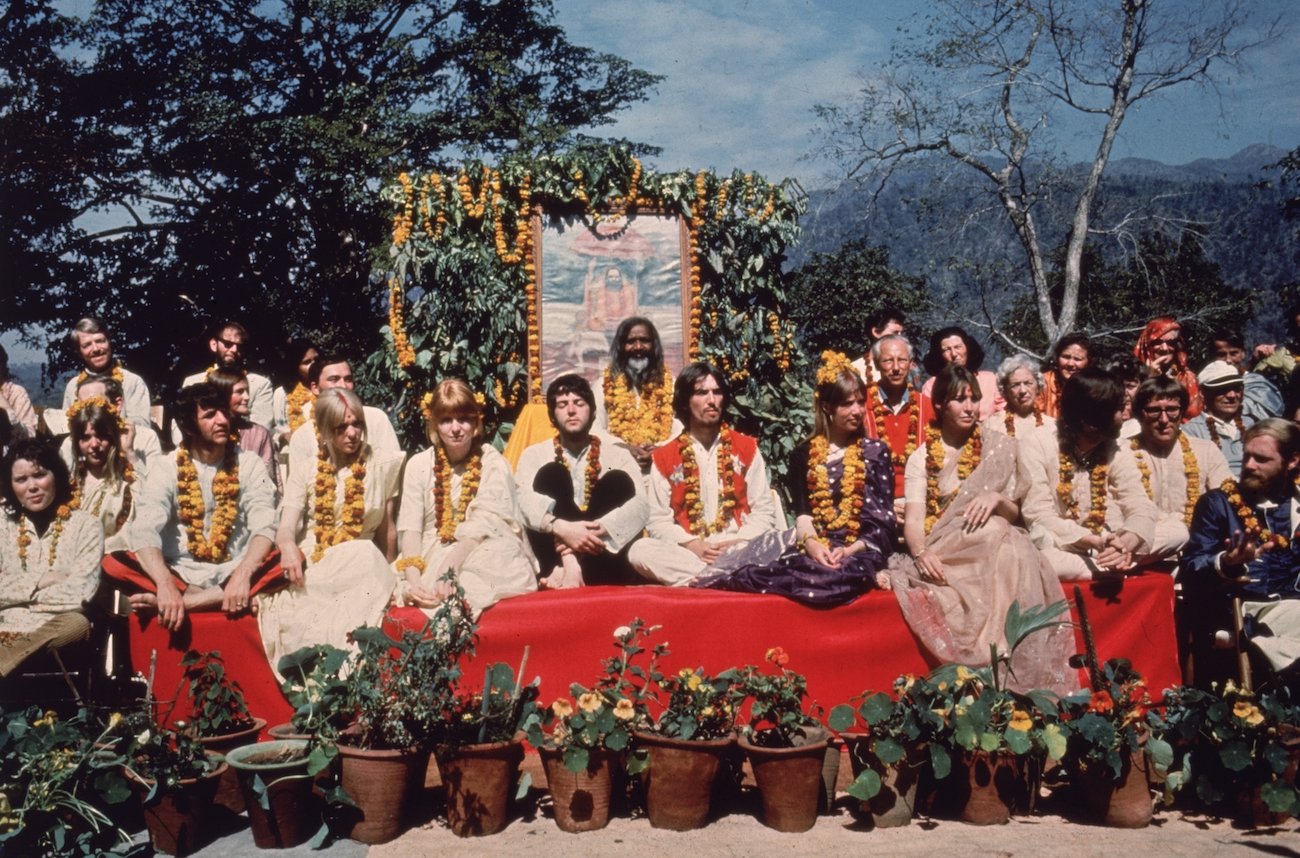 John Lennon's wife, Cynthia Lennon, claimed 'Magic' Alex Mardas spread a rumor about Maharishi Mahesh Yogi's impropriety
While on their trip, "Magic" Alex Mardas, an inventor and Apple Corps employee, convinced The Beatles that the guru had been acting inappropriately toward certain women in the camp.
John Lennon's wife, Cynthia Lennon, recalled it in her book John (per Beatles Bible). "A couple of weeks before we were due to leave, Magic Alex accused the Maharishi of behaving improperly with a young American girl, who was a fellow student. Without allowing the Maharishi an opportunity to defend himself, John and George chose to believe Alex and decided we must all leave."
Cynthia continued, "I was upset. I had seen Alex with the girl, who was young and impressionable, and I wondered whether he – whom I had never once seen meditating – was being rather mischievous. I was surprised that John and George had both chosen to believe him.
"It was only when John and I talked later that he told me he had begun to feel disenchanted with the Maharishi's behavior. He felt that, for a spiritual man, the Maharishi had too much interest in public recognition, celebrities and money."
John confronted the guru, who seemingly confirmed the rumor.
He told Rolling Stone (per Beatles Bible), "There was a big hullabaloo about [Maharishi] trying to rape Mia Farrow or trying to get off with Mia Farrow and a few other women, things like that. And we went down to him and we'd stayed up all night discussing, was it true or not true.
"When George started thinking it might be true, I thought, 'Well it must be true, 'cause if George is doubting it, there must be something in it.' So we went to see Maharishi, the whole gang of us the next day charged down to his hut, his very rich-looking bungalow in the mountains.
"I was the spokesman – as usual, when the dirty work came, I actually had to be leader, whatever the scene was, when it came to the nitty gritty I had to do the speaking. And I said, 'We're leaving.'
"'Why?' Hee-hee, all that s***. And I said, 'Well if you're so cosmic, you'll know why. He was always intimating, and there were all his right hand men intimating that he did miracles. He said, 'I don't know why, you must tell me.' And I just kept saying, 'You know why' – and he gave me a look like, 'I'll kill you, bastard,' he gave me such a look, and I knew then when he looked at me, because I'd called his bluff. And I was a bit rough to him."
After that, John promptly fled India. He wrote "Maharishi," which he renamed "Sexy Sadie" at George's advisement.
The Beatles didn't understand why John fled India
Despite what John and Cynthia said about George believing the rumors about the guru, he was just as confused about John's speedy departure as the rest of The Beatles. According to Rolling Stone, the others were "nowhere near as vehement about repudiating the Maharishi."
"It's really funny, John's reaction to this sexual thing," Paul McCartney said. "It seemed a little prudish to me." Meanwhile, Rolling Stone wrote that George swore the gossip about Maharishi's sexual misconduct was false. He said, "This whole piece of bullshit was invented… There were a lot of flakes there; the whole place was full of flaky people. Some of them were us."
George reiterated his sentiments in a 1977 interview with Crawdaddy. "All Maharishi ever gave me was good advice and he gave me the technique of meditation which is really wonderful," he said. "Well you know, John went through a negative thing moreso than I did with the Maharishi.
"I can see now much clearer what happened, and there was still just a lot of ignorance that went down. Maharishi was fantastic and I admire him for being able in spite of all the ridicule to just keep going.
So, John might not have had it right that George believed the rumors. Or maybe George overlooked them years later and only remembered the great things Maharishi taught him.
The Beatles cared more about what they learned in India
John said he and The Beatles made a mistake by trusting Maharishi. However, the rest of The Beatles' attitude toward the guru later mellowed.
"The relationship between the Beatles and the Maharishi brought about an enormous interest in the West in Indian clothing, meditation, yoga and the playing of the sitar," wrote Paul Oliver in Hinduism and the 1960s (per Rolling Stone).
"Although the Beatles had apparently left Rishikesh with varying degrees of negative feelings towards the Maharishi, in later life they tended to feel more benign towards him, and to say publicly what a positive effect he had on their lives."
There has never been an official account of the allegations surrounding Maharishi to this day. In her memoir Wonderful Tonight, Pattie Boyd wrote that the situation could have given John an excuse to see Yoko Ono.
Whatever happened, The Beatles had a mostly great time in India. They had a burst of creativity and helped start a cultural movement, bringing the East back to the West.
How to get help: If you or someone you know has been sexually abused, text HOME to the Crisis Text Line at 741741 for free and confidential support.