Everything We Know About the 'Beauty and the Beast' Prequel, Coming to Disney+
Disney+ subscribers can watch Belle and the Beast enjoy Christmas together or fall in love with the live-action adaptation featuring Emma Watson. Soon, there will be another Beauty and the Beast–related special on this streaming platform. Here's what we know about the Beauty and the Beast prequel series, debuting on Disney's subscription service.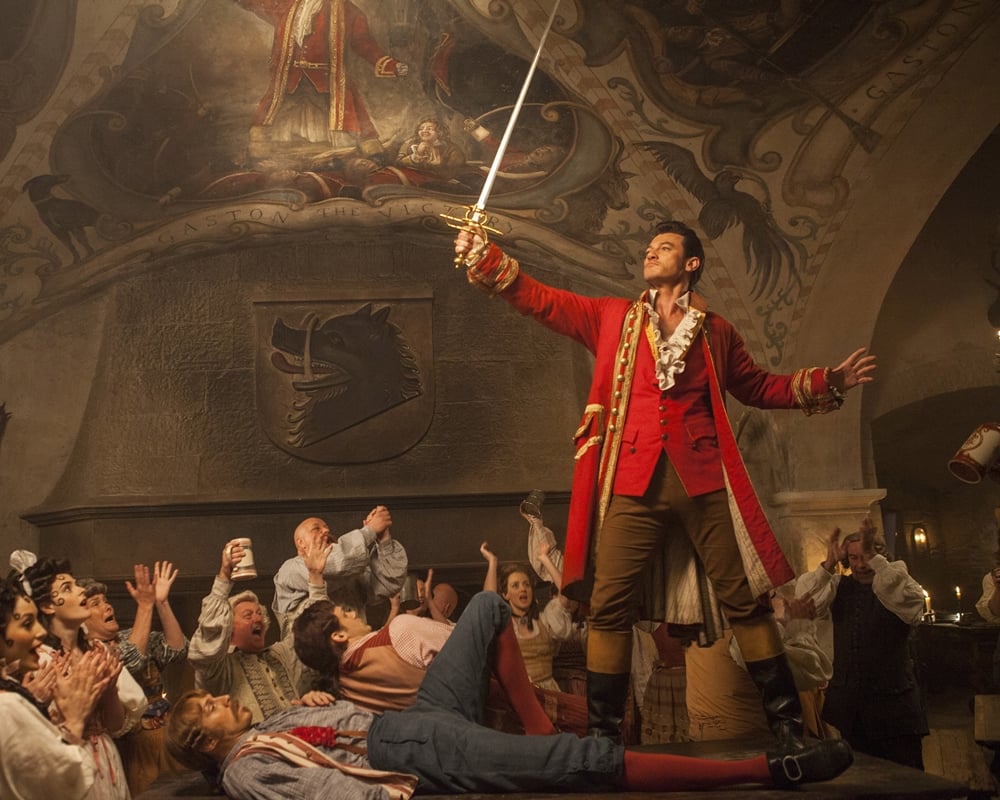 Disney+ is creating a prequel series, based on the live-action 'Beauty and the Beast'
How did Gaston and LeFou meet? Fans are about to get an origin story for this unlikely duo, featured in the rebooted version of Beauty and the Beast. Josh Gad and Luke Evans will reprise their roles from the 2017 live-action adaptation, portraying LeFou and Gaston respectively.
It's not exactly clear when this story will take place, or how far back it will be from the events of Disney's original film. There will, however, reportedly be six episodes in this series, complete with music from composer Alan Menken.
According to The Hollywood Reporter, "No other stars from the film — like Emma Watson and Dan Stevens — are currently attached, though sources say there is a possibility that they could pop in for a guest spot."
'Once Upon a Time' creators are behind the Gaston and LeFou prequel series
No one's as slick and quick as this Disney character. The story of Gaston, and his sidekick LeFou, will be penned by Eddy Kitsis and Adam Horowitz, the creator's behind ABC's Once Upon a Time.
Because Beauty and the Beast featured LeFou as one of the first openly LGBTQ characters in a Disney live-action film, some fans suspect the series will discuss LeFou and his sexuality a little more. Viewers might even see how Gaston actually behaved in the war.
Fans reacted to this Disney+ spinoff series on social media
This news comes only months after Disney+ announced another original series related to their live-action adaptations — the Prince Anders spinoff based on Aladdin. This spinoff wasn't exactly accepted warmly by Disney fans. 
Some noticed that within the same month leading actor, named Mena Massoud, shared he hadn't gotten an audition since appearing in the live-action adaptation of Aladdin. Fans took to social media, sharing their thoughts on the upcoming television shows, some were more excited than others.
"Gaston was the best part of the live-action movie, if done well and avoiding the prequel curse of fan service and constantly setting up stuff, it could prove entertaining," one Twitter user wrote.
"I like the creativity and talent of these actors, but no movie can change my thinking that the cartoon Beauty and the Beast is a much more emotional and fascinating movie," another Twitter user said.
"Gaston is the worst Disney villain bc he has absolutely no redeeming qualities. Think about it. [Cruella de Vil] is FASHIONABLE. Hades is SASSY… What does Gaston have? NOTHING but a butt chin and too much to say," another Twitter user said.
There's no word regarding when this spinoff debuts on the subscription service. Presumably, more information will be announced in the coming weeks. Until then, the original and the live-action versions of Beauty and the Beast are available for streaming on Disney+.