'Beavis and Butt-Head' Original Short Was Based on a True Story
MTV put a warning in front of episodes of Beavis and Butt-Head confirming they are not real. It was both a humorous and effective way of handling a disclaimer to caution people about their destructive behavior. However, a true story did inspire the original Beavis and Butt-Head short, creator Mike Judge reveals.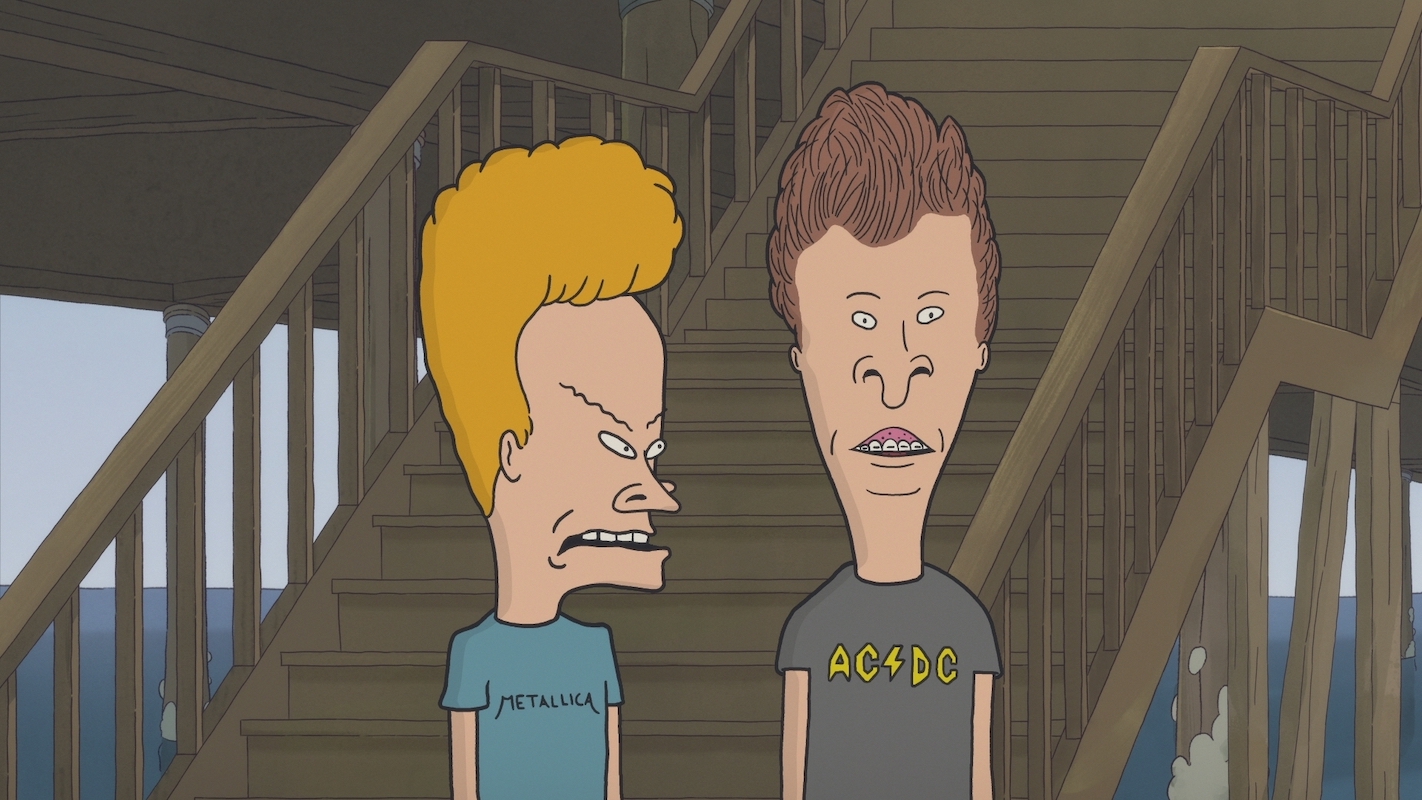 Judge was a guest on the Basic podcast on June 22. Telling the story of how Beavis and Butt-Head got on MTV, Judge also told the story of his original "Frog Baseball" short. Beavis and Butt-Head are now streaming on Paramount+.
'Frog Baseball' was the very first appearance of Beavis and Butt-Head
In "Frog Baseball," Beavis and Butt-Head hit a poor frog with a baseball bat. Judge said he got the idea for the first Beavis and Butt-Head short from the true story he heard a co-worker tell.
RELATED: 'Beavis and Butt-Head': Everything You Need to Know Before Mike Judge Brings Them Back
"I'd overheard a kid talking about playing frog baseball," Judge said on Basic. "Actually, he was an adult but he was like, 'Yeah, we used to play frog baseball over there.' This is when I was an engineer actually and I'm looking over going, 'God, did he mean what I think he meant?' The guy he was talking to kind of walked away from him shaking his head like oh God, you guys really did that? That just stuck in my head."
Mike Judge knew kids like Beavis and Butt-Head in real life, too
When Judge was getting into animation in the early '90s, he wrote what he knew.
"I just went for a walk and the names and the whole idea for 'Frog Baseball' came to me in like two or three minutes, if that," Judge said. "Growing up in Albuquerque, it just seemed like there were unsupervised maniac 14-year-olds running around. It came to me pretty quickly."
Mike Judge sent his shorts to MTV
MTV launched the animated showcase Liquid Television. That would be the first show to premiere the "Frog Baseball" short. It took a few tries for Judge to get through to MTV, though.
An animation magazine had said Colossal Pictures in San Francisco was looking for shorts, also looking for animators. I sent them a tape. I sent a resume too, because I used to be a musician, that listed some people I played with, Doyle Bramhall, Anson Funderburgh, and Sam Myers. This guy recognized them and called me really just to talk music and then said, 'Yeah, we can't really do anything with your tape.' Somehow it got to someone else over there. Prudence Fenton called me. Right after I'd finished Beavis and Butt-Head she called me about the other ones. I said, 'I've got a new one you've got to see.' I overnighted it and didn't hear back for a week. I thought okay, I have her number, I'll call to check in. She said, 'We still haven't gotten to it, we'll let you know.' A half hour later I get a call and I can hear people laughing in the background. And she's saying, 'Oh ,we really love this.' I was just through the roof. Oh man, my stuff might get on Liquid Television now. That's how it came to MTV.

Mike Judge, Basic podcast, 6/22/22
RELATED: 'Daria' Was a 'Beavis and Butt-Head' Spinoff That Began on a Paper Plate