Why Did Becca Kufrin and Garrett Yrigoyen Break Up? 'The Bachelorette' Fans Have Mixed Feelings About the Split
It's official — Becca Kufrin and Garrett Yrigoyen are no longer together. On Sept. 1, the former bachelorette revealed she split with her fiancé of two years. But why did Kufrin and Yrigoyen break up? According to the podcast host, there's more to the story than the problematic Instagram post.
Becca Kufrin announces split with Garrett Yrigoyen two years after 'The Bachelorette' Season 14
In an Instagram post published on Sept. 1, Kufrin updated Bachelor Nation fans on her current relationship status with Yrigoyen. She wrote:
With a heavy heart, Garrett and I have come to the loving conclusion to end our engagement All that we will share is that we still have nothing but love and respect for one another even though we've decided to go down our own separate paths. While we've arrived at this point, it doesn't diminish the countless, amazing memories made together. We hope that everyone can allow us grace, respect and the time to heal our hearts as we navigate this next chapter in our lives.
Meanwhile, Kufrin opened up about her breakup with Yrigoyen at the end of the Bachelor Happy Hour podcast. She noted the split wouldn't "come as a shock to anyone." For the past few months, Kufrin and Yrigoyen spent time apart to be with friends and family. They also used the time to determine what to do next.
Kufrin said, "We were really just trying to take time and gain some clarity as to what was the next best step in our lives, whether that was together or as individuals."
But even so, the former bachelorette suggested she has been separated from her ex-fiancé for some time, as it's taken them "so long to say anything." Then Kufrin explained why she chose this moment to make the announcement official.
"I think now that we've finally come to terms with it, and have been able to sit in this decision for a little bit," she said.
Becca Kufrin explains her breakup with Garrett Yrigoyen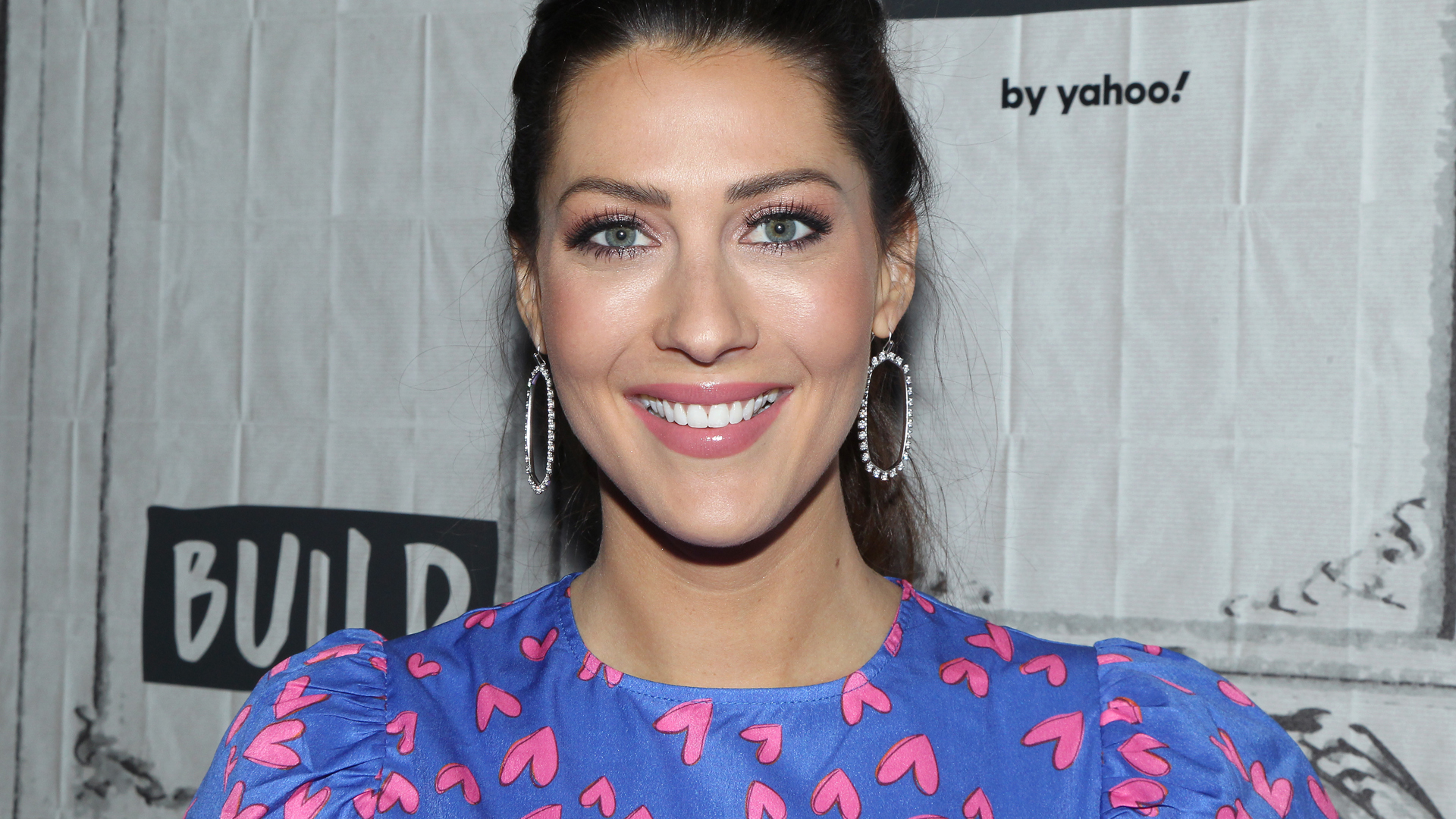 When Kufrin picked Yrigoyen over her runner-up, Blake Horstmann, on The Bachelorette Season 14, fans discovered Yrigoyen liked multiple racist and sexist tweets. Then after he was called out, Yrigoyen apologized. But in June 2020, history repeated itself. 
Amid the Black Lives Matter protests, Yrigoyen chose to publish an Instagram post in support of law enforcement. At the time, Kufrin called the post "tone-deaf" and noted it didn't align with her beliefs. Meanwhile, Bachelor Nation fans watched Yrigoyen double down on his views.
While Yrigoyen's Instagram activity highlighted their differences, Kufrin pointed out there was more to the breakup than a single post.
"It wasn't based solely off of one Instagram post or somebody else's opinions or comments. There's much more to it," Kufrin said on the Bachelor Happy Hour podcast. "To any relationship, there's a lot of layers. It's not for me to divulge details. It's no one's business other than what I'm telling you right now."
The Bachelorette alum also revealed she still has "kindness and compassion" for her ex. But she recognized things don't always work out and "people's paths just go different ways."
"Life happens, and sometimes, people drift apart and have differences," she said. "They go their separate ways. So all I can ask is that you please respect us as humans and our privacy."
'The Bachelorette' fans react to Becca Kufrin's breakup with Garrett Yrigoyen
Following the announcement, The Bachelorette fans were hit with a few mixed feelings. While many were sad for Kufrin because she ended a relationship, they were also relieved.
"I'm sad for becca, but in the end it might be good that it's finally out there and she can hopefully start moving on now," a fan wrote on Reddit. "She seems like such a good person and deserves much better than him."
Others also wished Kufrin called out her ex for his actions.
"Becca is being way too kind to him," a Redditor wrote. "Even though it doesn't seem like he deserves it, good for her for remaining gracious. Resentment probably makes it harder to move on, and feeds trolls and speculation more and more."
Meanwhile, some fans pointed out Kufrin alluded to more issues beyond the Instagram post. But they aren't expecting more details.
"I did notice Becca talked about on the podcast that it wasn't JUST the Instagram post or likes, etc but [an] accumulation of things," a fan wrote on Reddit. "Sounds like there's been some issues there for awhile—a good reminder that we have no idea what's really going on in these people's relationships."
Check out Showbiz Cheat Sheet on Facebook!