Becca Kufrin's Season of 'The Bachelorette' Has Been the Most Painful Season Yet
Fans can't look away from Becca Kufrin's emotional and physical painful season as 'The Bachelorette.'
The reality show has been around for over 13 seasons, so it has come up with a solid formula over the years. But fans are starting to see the formula crumble due to times changing with the internet and social media. It seems like this crumbling has really affected Becca Kufrin's season making it the most painful season yet.
Garrett Yrigoyen's Instagram scandal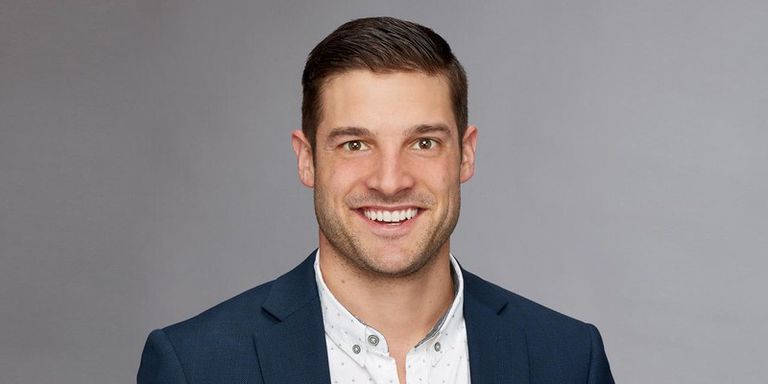 This season didn't even have a chance with the first impression rose winner, Garrett Yrigoyen making headlines for liking offensive posts on Instagram. One transphobic post was Caitlyn Jenner's before and after pictures photoshopped on the door of a female and male's restroom door. Another post joked about throwing a kid who crossed the border over a wall.
Kufrin, an ABC executive, and Yrigoyen had to make statements about the scandal. But the most interesting statement was probably from ABC executive Robert Mills who claimed "You actually can't scrub for unless the person has a certain number of followers. … Obviously, we want to know every single possible thing about these contestants. So we're working harder." Basically, the executive admitted the show's casting process has its faults.
Lincoln Adim faced charges of indecent assault and battery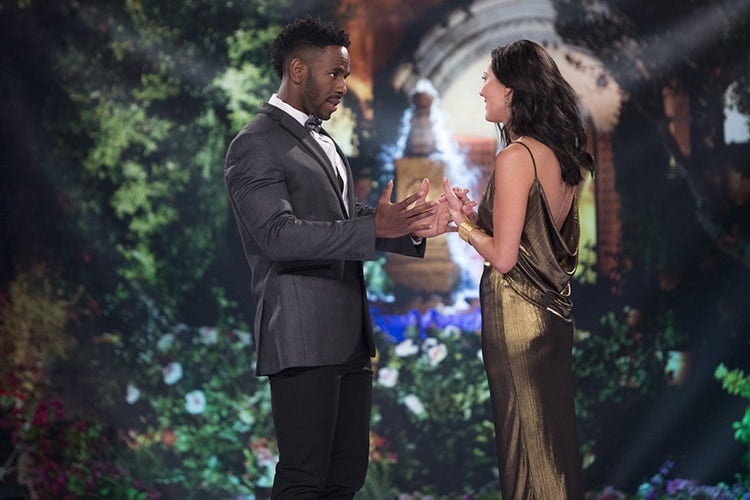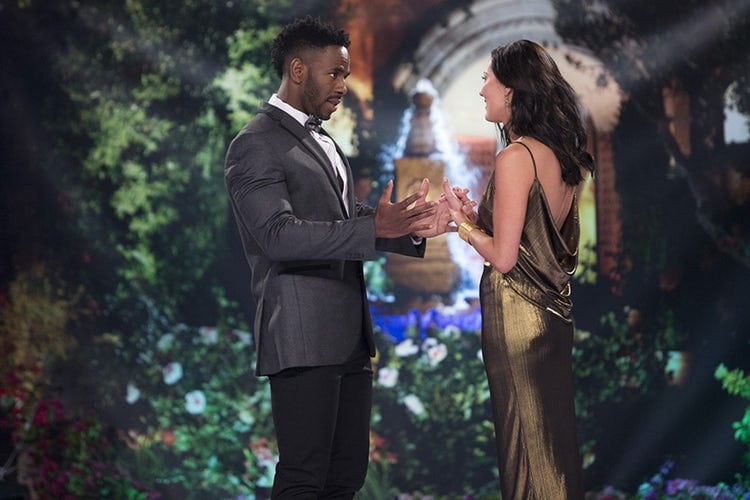 Another mark on this season is that the first man to even meet Kufrin on After the Final Rose, was previously convicted of indecent assault and battery. According to Variety, Lincoln Adim was found guilty on May 21, 2018, of these crimes for groping and assaulting a woman on a cruise ship on May 30, 2016.
A judge sentenced him to a year in a house of correction, with that term suspended for a two-year probation period. He also had to attend three Alcoholic Anonymous meetings per week for two years or serve time behind bars. He also reportedly has to register as a sex offender.
Warner Bros. Television's statement about the casting of Adim reads, "No one on The Bachelorette production had any knowledge about the incident or charges when Lincoln Adim was cast, and he himself denied ever having engaged in or having been charged with any sexual misconduct," according to Variety.
They still defend their background check process with "We employ a well-respected and highly experienced third party who has done thousands of background checks consistent with industry standards to do a nationwide background check in this case. The report we received did not reference any incident or charge relating to the recent conviction — or any other charges relating to sexual misconduct. We are currently investigating why the report did not contain this information, which we will share when we have it."
This is another damning situation for the show's casting process. But this season didn't seem just doomed to fail, it faced several instances of bad luck as well.
This season includes multiple crazy injuries
Besides the season's two biggest casting scandals, this season has been painful for its contestants physically. NFL player, Clay Harbor injured his wrist during a football challenge this season, which led to him leaving the show so he can get healthy for the next season.
David Ravitz also faced an injury by falling out of his bunk bed and landing on his face. He broke his nose but still returned to the house to stick things out.
Perhaps it shouldn't be surprising that this season is so messy. The Bachelorette has had a social media scandal before when it was revealed that Lee Garrett tweeted racist things in the past but was still cast as a potential suitor for the show's first black star. Bachelor in Paradise even made headlines for shortly shutting down filming to investigate whether there was sexual misconduct between two cast members.
You can't account for accidents happening like injuries besides having medical professionals on standby, which the show seems to have been good at providing throughout its run. But you do need to account for who you're casting on your show. People are going to lie through the casting process or show more of themselves on social media than they would in casting interviews. So the show needs to step up to those challenges and it is currently failing.
Follow Nicole Weaver on Twitter @nikkibernice.
Check out The Cheat Sheet on Facebook!