Beck Insists He's Not a Scientologist: What Is His Religous Affiliation?
Beck, who was long believed to be connected to Scientology, insists he is not affiliated with the controversial religion, at all. Find out more!
Beck seemed to be a proponent of Scientology. The "Fix Me" singer had been quoted multiple times as saying he was a Scientologist. Now, as his divorce from prominent Scientologist, Marissa Ribisi, winds down he is singing a different tune. In a recent interview, Beck insists that he isn't a part of the controversial church, and, get this, that he was never really a part of it. He claims he was linked to the church by association.
Beck's comments on Scientology are interesting
According to a recent interview with the Sydney Morning Herald Beck was never heavily involved in the religious organization. He claims that people just "ran with it," according to Spin. In fact, the decorated entertainer insists he is not a part of Scientology and that he's been almost entirely focused on his music. It would seem that Beck is arguing his affiliation with the group is directly related to his association with prominent figures within the organization.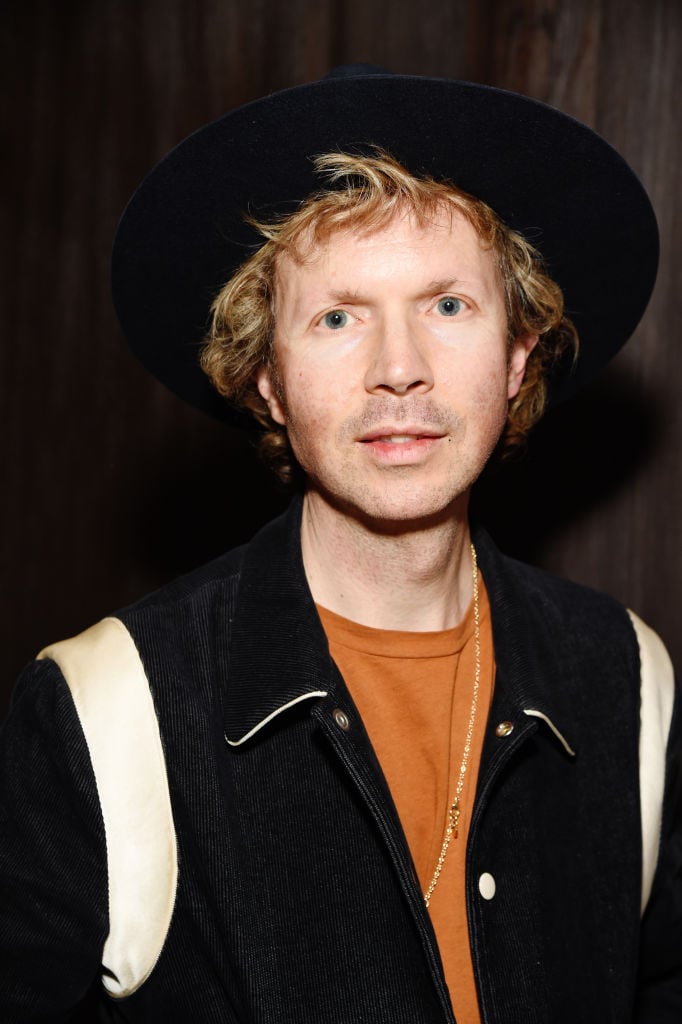 Beck's marriage to Ribisi is one such association. The couple who wed back in 2004 announced their split earlier this year. They share two children. Beck's father, David Campbell, is also heavily involved in the organization. He has been in the organization for decades and shows no signs of wavering in his belief system. The connection is deep, he's been involved with the group since the 1960s, according to Beck's statements.  
Beck actually considers himself Jewish
Beck, who is heavily invested in the success of his latest album, didn't stop at sharing his thoughts on why he's somehow affiliated with Scientology. He also shared his actual religious beliefs. The seven-time Grammy winner says he considers himself Jewish.
He noted that while his father was heavily invested in Scientology during Beck's upbringing, he also grew up celebrating Jewish holidays, and feels he's deeply connected to that particular belief system, according to Spin. His comments on Judaism date back to 2008.  
Beck's mother, Bibbe Hansen, is Jewish. Under Jewish law, a person born to a Jewish mother is automatically Jewish. The belief is held by orthodox and conservative Jewish communities, although many reform communities believe that a child with one Jewish parent is Jewish as long as they are raised within the faith.
Beck isn't the only entertainer who has distanced themselves from Scientology
While Beck is a bit wishy-washy on the entire belief system, stating that while he's not affiliated, he has nothing bad to say about it, he's far from the only entertainer who has stepped back from the controversial organization in recent years. Leah Remini, for example, has been an outspoken opponent of the organization ever since she severed ties with the group. Remini, like Beck, seemingly grew up inside Scientology, and was a strict adherent until 2013. Remini went on to write a tell-all book about her time within the group.
According to Rolling Stone, Paul Haggis, a screenwriter, broke with the church after it endorsed Proposition 8 in California. He also penned an open letter to Remini when she chose to step away. He called Remini's decision, "brave." Katie Holmes and Nicole Kidman both severed ties with the church after their high-profile divorces from Tom Cruise. Cruise is the undisputed face of Scientology.