Becky G Talks Fitness and Movement Live by Michelob ULTRA
On Nov. 10, a global fitness event called Movement Live by Michelob ULTRA was held at Petco Park. The event was hosted by Becky G, Lita Lewis, and Dale Moss and it featured music by Zedd. Before the event took place, Showbiz Cheat Sheet interviewed Becky G.
On Nov. 10, Movement Live by Michelob ULTRA, a global fitness event, was held at Petco Park. The event featured music by Zedd and was hosted by Becky G, Lita Lewis, and Dale Moss. In the hours leading up to the event, Showbiz Cheat Sheet hopped on the phone with Becky G to talk about music, the singer's personal fitness, and her expectations for Movement Live by Michelob ULTRA.
This interview has been edited and condensed.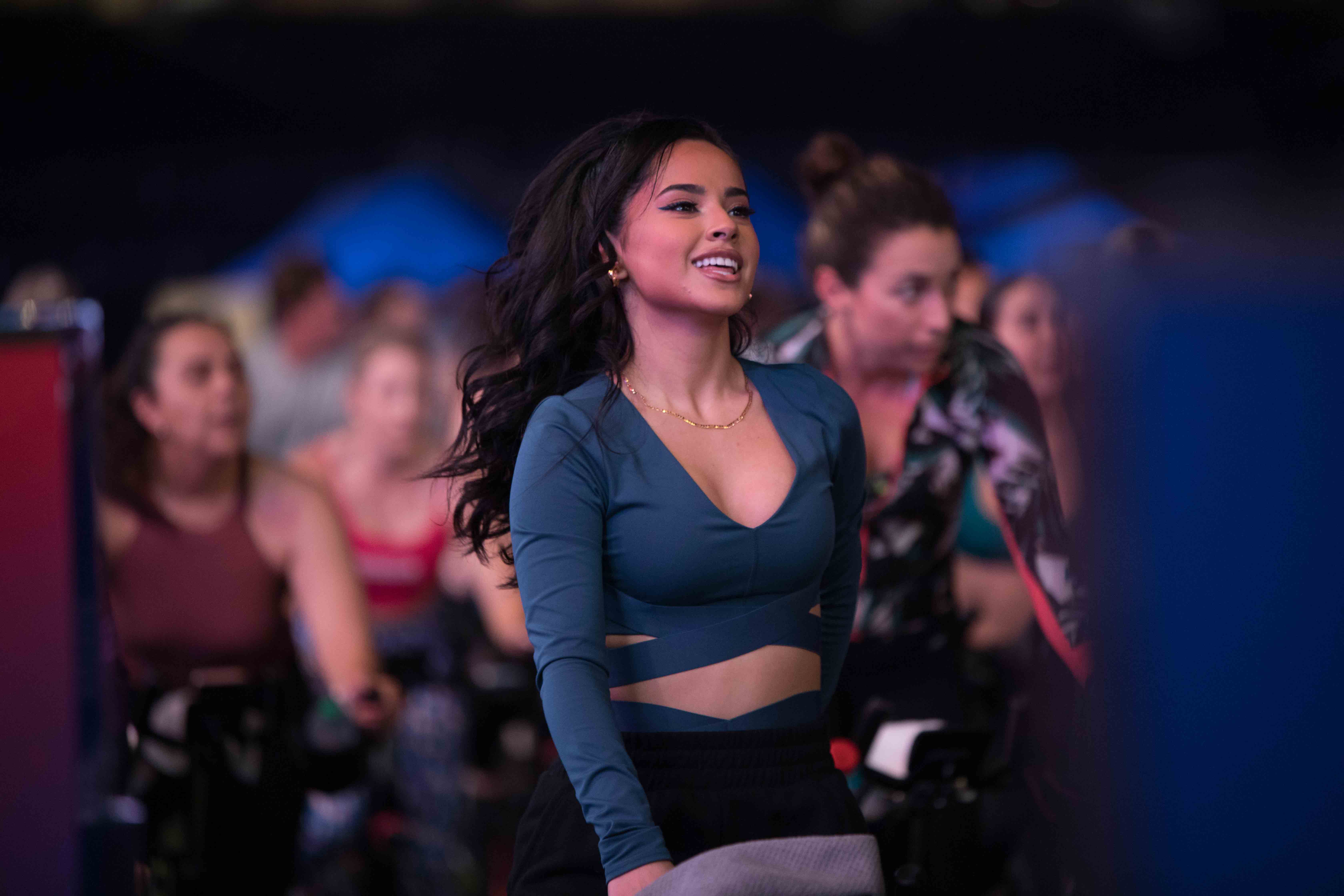 Becky G says music is her 'favorite language'
Showbiz Cheat Sheet: So ahead of this event, obviously a big component of it is about fitness, but it's also about music bringing people together. What do you think it is about music that universally inspires people and brings them together?
Becky G: I mean, universal is the perfect word, because it's not defined by anything other than the connection that we all share through music. I think it's not defined by language nor distance. It's something that really can bring so many people together. That's why I personally as an artist, I always say music is my favorite language because everyone speaks it.
And I think that community is also something that's really important to me, and an event like today's is about bringing people together. It's about driving that connection and having that community experience that we've all been deprived of throughout this quarantine. And so I'm definitely a fan of the universal language of music.
Becky G on her personal experience with fitness
Showbiz Cheat Sheet: You've been in the public eye for quite some time. As you've grown up, how has your relationship with fitness evolved?
Becky G: Growing up in front of people is obviously hard when it's through the lens of social media. Because my life is basically chronological on the internet. You can look at what I looked like when I was 13 and how old I am today. And it's kind of wild, but I've learned that no one can benefit from a healthy body better than you. When I make time for my healthy living, my active lifestyle is for me.
There's so many things in the day that I do for my family, for my fans, for my friends, for my team. But those 20 minutes a day sometimes that I can give to myself cycling or going for a jog really does so much for me and for my mental health.
Showbiz Cheat Sheet: When it comes to your own life, especially with being so busy and everything, how do you make fitness a priority?
Becky G: It's just asking yourself if you are a priority to your own self. And that's like really deep because the truth is especially being Latina, I think in a lot of minority communities, our women are constantly giving to so many people around us. When you come from ethnic cultures, it's all about — I mean… there's some pretty strong female characters in my family that have given so much to other people, but it's about saving some for ourselves too. Self-care, and self-love, and self-acceptance is something that's, you know, it's commonly talked about, but it's not something that we're taught to practice. And so it's not asking if I have 20 minutes of the day to work out. It's "Do I have 20 minutes a day for myself?"
Showbiz Cheat Sheet: When it comes to your own workout routine, what kind of music do you personally like to listen to? And then can you share what your typical workout routine is?
Becky G: I definitely hop on a stationary bike every now and then. I am a cycler. I enjoy it. There's some fun rides that I do. I'm definitely a Reggaeton girl. I love me some hip-hop too… Randomly too, even just like emo sad music, get me in my feels. It really just depends on the vibe of the day, but a good playlist definitely can take you very far, which is why I'm looking forward to tonight.
The singer values 'connection' most in life
Showbiz Cheat Sheet: Can you tell us what you're most excited about for the event tonight?
Becky G: I think just seeing everyone come together and then seeing everyone push themselves and how far they can go. I know for me personally in a group environment, when I'm working out, there's just this energy in the air. And I think it's really awesome that we're in a really, really cool, iconic venue like Petco Park. It's so grand and it's just cool to see the setup. There's like all the bikes set next to each other and then the music, the stage is kind of like a music festival meets a workout. So it's definitely a unique experience.
Showbiz Cheat Sheet: Looking ahead for the next few months, whether it's your music career or doing more events like this, is there anything that you want your fans to be on the lookout for?
Becky G: I got a lot of time to think about what it is that I love about what I do, and I think it's beyond any musical opportunity, any acting gig, beyond me creating my own businesses. It's connection. Connection means so much to me, and so I guess for my fans to stay tuned for more activations and more cool experiences, safe experiences that can bring us together to talk about things that are important to us, to feel connected over things that inspire us, like our culture, like our music, our food, our drinks, all those things are definitely things that I plan to continue doing moving forward.
I just launched my own talk show, which is really cool, so I'm driving more connection through I think other avenues that are new for me… So I guess, yeah, just catching me in newer spaces.