Becky Lynch or Seth Rollins: Who Has the Higher Net Worth?
When it comes to popular wrestling couples, Becky Lynch and Seth Rollins are at the top. The wrestlers are celebrities both in and out of the ring. As two of the biggest stars in WWE's men and women's divisions, Rollins and Lynch have earned multiple championships and hefty salaries. So which half of this sports couple brings home more money?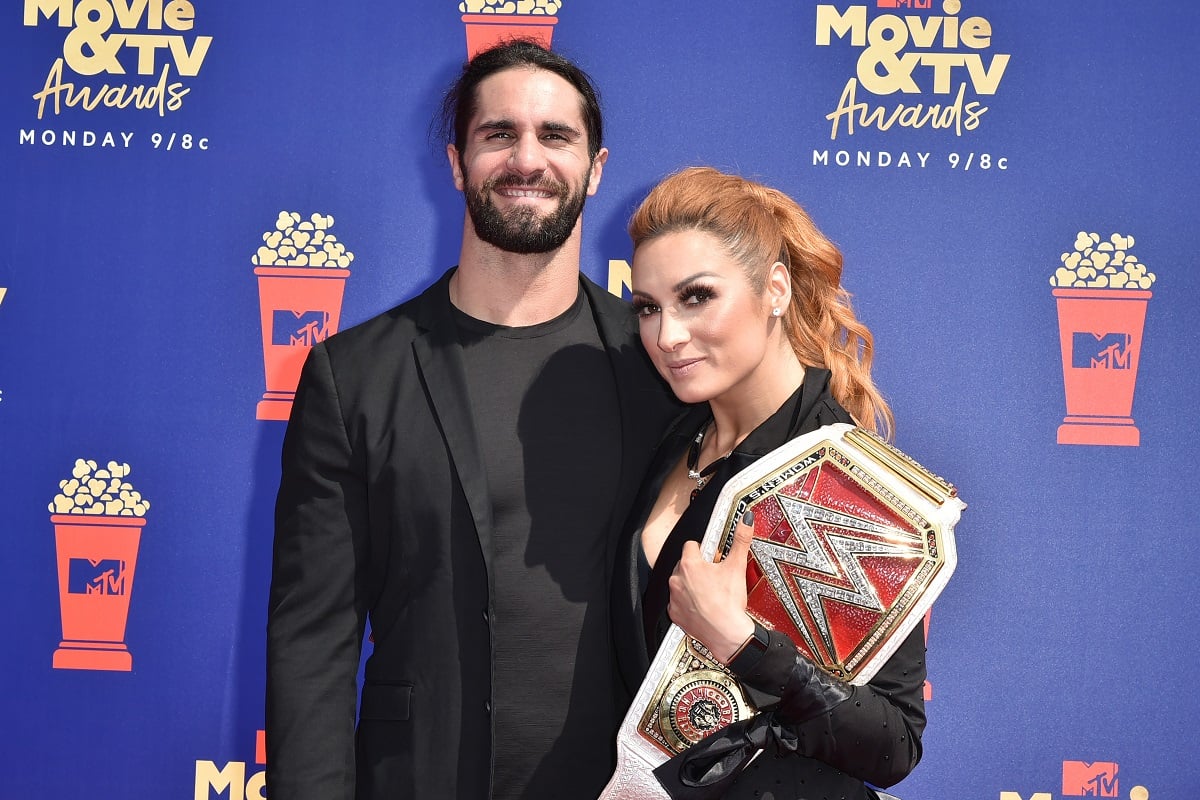 Becky Lynch's net worth
Lynch's wrestling journey began in her home country of Ireland. When she was a teen, she began training alongside fellow Irish wrestler and WWE star Finn Balor. Lynch Yet, just as her career was taking off, it was derailed by a head injury. She went on to take a six-year hiatus from the sport, during which she worked as an airline stewardess and a stunt double for the TV show Vikings.
Lynch's passion for wrestling would soon reignite, and she signed with WWE in 2013. Her climb to the top of the women's division would be slow and steady. Her career took off in the summer of 2018 when she feuded with her pal Charlotte Flair. Although she was once viewed as an underdog, Lynch found herself as the face of WWE's female roster. Dubbing herself "The Man," Lynch proudly claimed she was the toughest wrestler in the company.
Lynch's success would grow with multiple championship reigns and a history-making main-even at WrestleMania 35, where she defeated Ronda Rousey and Charlotte Flair. As Lynch's stardom continues to grow, so does her paycheck. Celebrity Net Worth estimates Lynch's net worth to be $4 million, making her one of the highest-paid women's wrestlers.
Seth Rollins' net worth
Iowa native Rollins spent the early years of his wrestling career working the independent circuit before signing with WWE in 2010. Rollins' rise to WWE stardom began as a member of the iconic faction known as The Shield. Together with Roman Reigns and Dean Ambrose, they proved they would take over the pro wrestling world.
After the group's break up in 2014, Rollins went on to have a rewarding singles run. Throughout his decade in WWE, Rollins has become a Grand Slam Champion. He's also experienced various character changes. Whether he's a babyface or a heel, fans love Rollins. According to Celebrity Net Worth, Rollins has accumulated a net worth of $9 million with his hard work and dedication to the sport.
Becky Lynch and Seth Rollins' relationship
Lynch and Rollins have been friends for a long time, but it wasn't until February 2019 when they began dating. Later that summer, the couple became engaged during a trip to Hawaii. More good news was on the way for the pair. In May 2020, Lynch announced she was pregnant with the couple's first child.
Lynch and Rollins are the proud parents of a daughter named Roux, born in December 2020. In June of this year, the couple made things officially when they tied the knot. With Lynch making her WWE return earlier this week, she and Rollins will have their hands' full juggling parenthood and wrestling.