'Beetlejuice 2' Is Reportedly Happening, Will Michael Keaton Return?
After decades of speculation, it sounds like Warner Bros. is finally moving forward with Beetlejuice 2. Fans have wanted a Beetlejuice sequel ever since the first film opened in theaters in 1988, and sources now claim that the studio is moving forward with the project. Details about the sequel are slim, but what are the chances that Michael Keaton returns to reprise the role that launched him into stardom?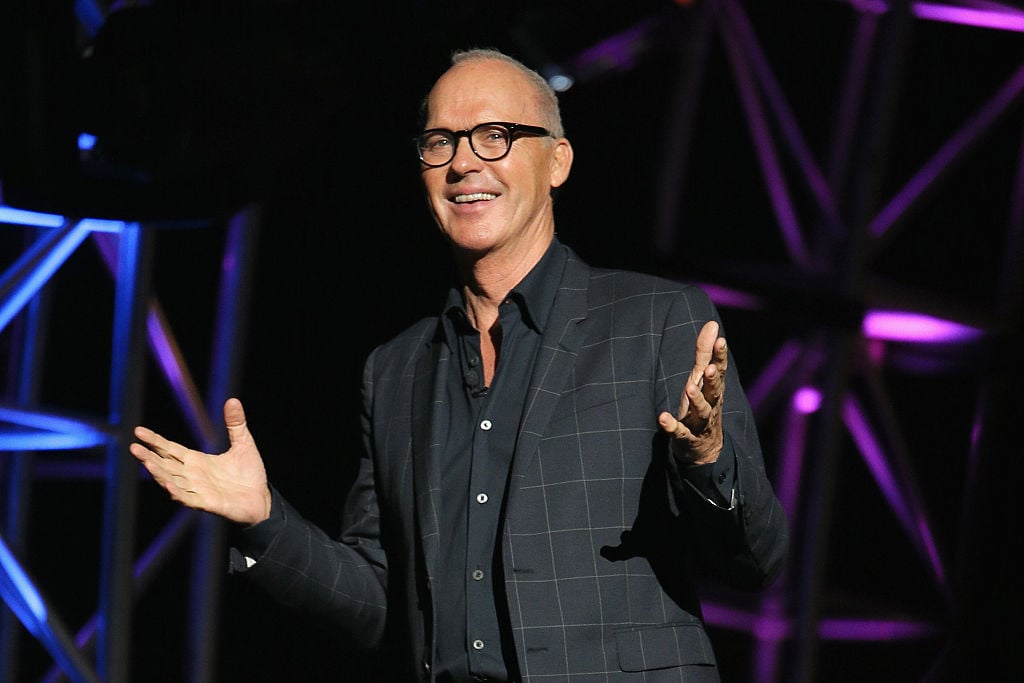 'Beetlejuice 2' is in the works
Rumors of a Beetlejuice sequel have circulated for decades. Even as recently as last spring, director Tim Burton denied that Beetlejuice 2 was in the works.
But the man who composed the original movie's score, Danny Elfman, just teased that a sequel could very well happen and that most of the cast is interested in returning.
While nothing official has been confirmed, an inside source told We Got This Covered that Warner Bros. is serious about making a second movie in the cult franchise, which is enough to get fans super excited about a potential sequel.
That said, we have no idea if development has started for Beetlejuice 2. It is possible that the studio is interested in making the film but is planning on ramping things up in the future.
Hopefully, Warner Bros. will clarify things soon. In the meantime, it sounds like Keaton is totally on board with reprising the iconic role.
Elfman teases the sequel
Burton and Elfman have a long history of working together. Apart from Beetlejuice, the duo teamed up for Batman Returns, Edward Scissorhands, and The Nightmare Before Christmas, to name a few of their collaborations.
Although Burton has consistently denied the Beetlejuice 2 rumors, Elfman recently teased that a sequel could definitely happen.
"No, you know, oddly, he has not mentioned it to me," Elfman shared. "A year ago, I saw Michael Keaton, and he mentioned 'So, we're doing Beetlejuice 2?', and I said 'Well, you'd know more than I do.' And I've heard nothing about it since."
The comments are certainly promising that we will get another Beetlejuice film. They also confirm that Keaton would return to play the eponymous character, which should please fans of the original movie.
Unfortunately, Elfman's conversation with the actor would have been sometime in the fall of last year, which is prior to Burton's most recent denial. Unless Burton is trying to throw fans off the trail, it does not sound like the sequel is on his plate at the moment.
A brief history of 'Beetlejuice 2' rumors
This is hardly the first time rumors of a Beetlejuice sequel have surfaced. Fans have been outspoken about Beetlejuice 2 ever since the original film was released in theaters.
The reports reached a high point in 2011 when Warner Bros. signed a deal with David Katzenberg and Seth Grahame-Smith to work on a few projects. One of the movies under their studio, KatzSmith Productions, was rumored to be Beetlejuice 2.
Things got even more heated a few years later when Winona Ryder revealed that the sequel was going to take place 27 years after the events in the first film. The actress then confessed that she was "sworn to secrecy" and said she was confident it would happen.
In 2014, Burton confessed that he was working on a script and that he was looking forward to working with Keaton once again.
"It's probably closer than ever and I'd love to work with [Michael Keaton] again," Burton stated.
What's the latest on 'Beetlejuice 2'?
It is unclear why Burton did not move forward with the project in 2014. The following year he came out with Miss Peregrine's Home For Peculiar Children, which may have taken up his schedule.
In the spring of 2016, Burton revealed that Keaton and Ryder had expressed interest in returning, but a sequel would only come if the circumstances were just right. He added that nothing had been written in stone.
The following year, Warner Bros. hired Mike Vukadinovich to help re-write Burton's script, though nothing came out of that process. A few months ago, Burton revealed that a sequel was doubtful at this point.
While fans wait for more news to break on Beetlejuice 2, Beetlejuice Broadway is still going strong. The production is currently playing with Alex Brightman at Winter Garden Theaters and it is expected to continue through the holidays.
Burton has not addressed Elfman's recent comments about Beetlejuice 2.