'Beetlejuice': How Much Are the Stars Worth Today?
Director Tim Burton tapped a remarkable cast to bring the '80s gem Beetlejuice to life on the silver screen. Since then, the stars have continued landing high-profile gigs and building their fame and fortune.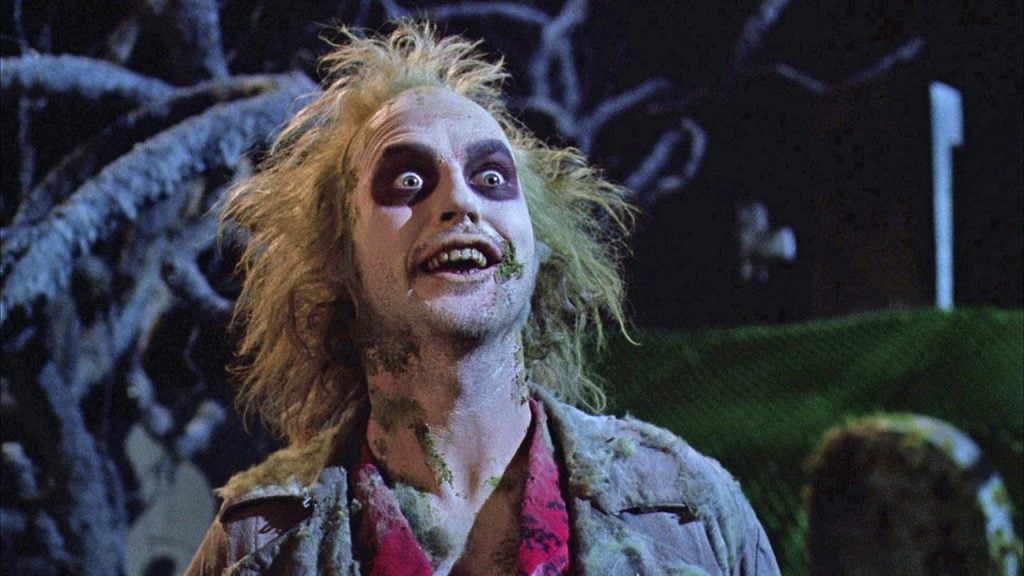 The film was a critical and commercial success
Beetlejuice is a supernatural horror-comedy with heart. In the film, a happily married couple named Adam and Barbara Maitland die in a tragic accident and are cursed to exist as ghosts in their former home. To Adam and Barbara's horror, new homeowners Charles and Delia Deetz move in and begin to remodel their traditional house with tacky modern decor.
After reading the "Handbook for the Recently Deceased," Charles' daughter Lydia gains the unique ability to see Adam and Barbara, who are invisible to other living mortals. Although the Maitlands strike up a friendship with the teen, the ghosts are determined to drive out Delia and Charles.
So, the naïve souls enlist the help of a ghoulish being named Betelgeuse — pronounced Beetlejuice — to haunt the house and scare away the Deetz family. And in the true spirit of Burton-led films, hilarity and horror ensue.
Beetlejuice earned over $73 million during its theatrical run, according to Box Office Mojo. Even more impressive than the box office haul are the reviews from fans and critics. Rotten Tomatoes reports a positive audience score of 82% based on user ratings. When it comes to critics' grades, Beetlejuice is Certified Fresh by Rotten Tomatoes and boasts an 85% score on the Tomatometer.
The stars of the film have built substantial wealth
Beetlejuice won with audiences during its theatrical run in 1988, and it continues to resonate with horror and comedy lovers. What's more, the movie's cast members remain fixtures in Hollywood, and with the stardom has come wealth. With that in mind, here's a peek at the net worth they have amassed, according to Celebrity Net Worth.
Alec Baldwin as 'Adam'
Alec Baldwin portrayed the ill-fated Adam in Beetlejuice. The star is famous for a slew of big-screen roles as well as his spot-on impression of Donald Trump on Saturday Night Live. Baldwin has built a fortune of an estimated $60 million.
Michael Keaton as 'Betelgeuse' aka 'Beetlejuice'
"I'm Batman" is one of Michael Keaton's most quoted lines. But before the acting veteran played Gotham City's most famous vigilante, he brought Betelgeuse to life. Keaton is worth an estimated $40 million.
Geena Davis as 'Barbara'
Geena Davis sizzled in the role of Barbara. With projects such as The Long Kiss Goodnight and Grey's Anatomy in her rearview, Davis has built an estimated $30 million in net worth.
Winona Ryder as 'Lydia'
From Edward Scissorhands to Stranger Things, Winona Ryder is a Hollywood fixture. The actor who played Lydia in Beetlejuice is worth an estimated$16 million.
Catherine O'Hara as 'Delia'
Catherine O'Hara portrayed Delia in Beetlejuice, and with over 100 acting credits and counting, the Schitt's Creek star is on a roll. She is estimated to be worth a hefty $10 million.
Jeffrey Jones as 'Charles'
The role of Charles went to Jeffrey Jones, the actor who made a splash in Ferris Bueller's Day Off. According to estimates, Jones has amassed an estimated $1.5 million in personal wealth.
Follow Erika Delgado on Twitter.