Before 'A Million Little Things' What Was Christina Moses' Big Break?
ABC'S A Million Little Things revolves around an eclectic group of friends played by a diverse group of actors. The show is bursting with the collective talent and experience of the cast-mates who breathe life into the characters in each episode. Christina Moses is one star of A Million Little Things who boasts a boatload of dramatic skills but knows when to also employ her impeccable comedic timing. Here is a snapshot of Moses' career in entertainment and where fans can see more of her work.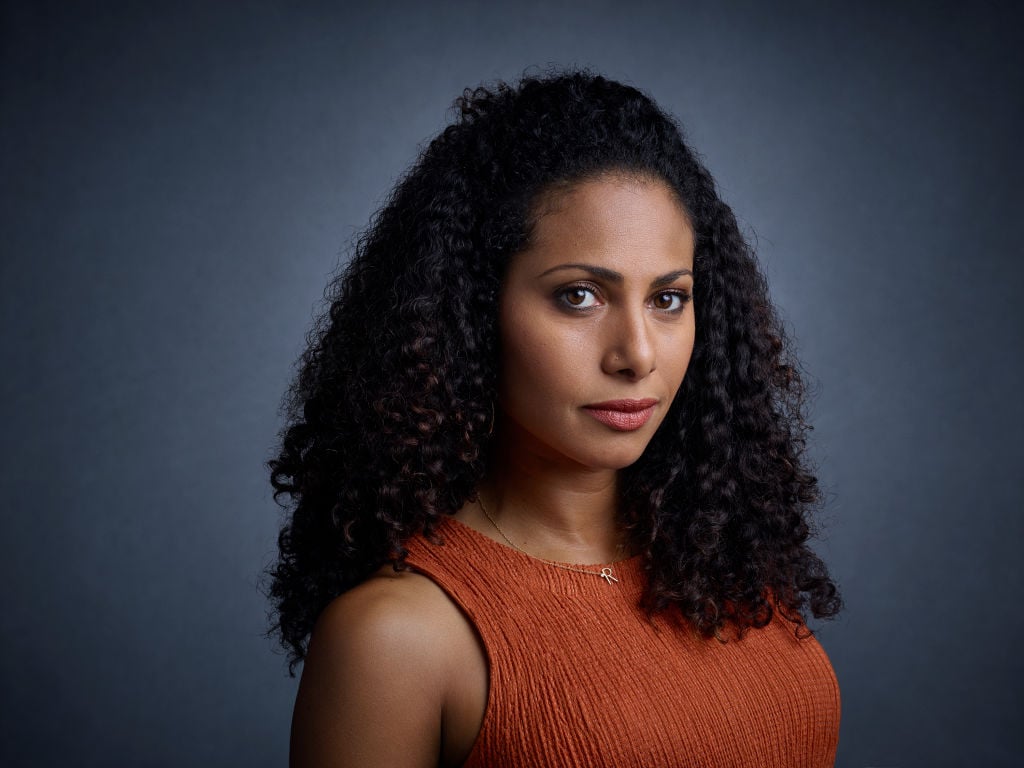 Christina Moses breaks into television
During her adolescence, Moses gave acting a try with a part in a TV movie called The Dollhouse Murders. After that single on-camera performance, she disappeared from television for 15 years. But the actress doesn't appear to stay idle during breaks from the small screen. She told blackfilm.com that she did theater for quite a while "solely just for the pure joy of the artistic expression."
Moses hits a hot streak
In 2008, Moses began a streak of guest-starring roles on series, including Nikita, Twisted, and Rosewood. She also won big-screen roles in short films and feature-length movies.
With extensive experience under her belt, it didn't take long for Moses to score a gig as a series regular on a network show. She joined the cast of Containment, The CW drama series about an epidemic. Although the series only lasted one season, fans can still enjoy it on Netflix.
Moses continued working on various projects before heading back over to The CW for a recurring role on The Vampire Diaries spinoff, The Originals, during the fourth and fifth seasons. On the show, she played a werewolf navigating a relationship with a witch who had a slew of wolf-hating vampire siblings.
When The Originals ended, Moses didn't waste any time. She took a recurring gig on the Audience Network's Condor, a series based on Six Days of the Condor, by James Grady. Shortly after her stint on the show, Moses nabbed a main role in a series for the second time in her career.
Moses lands 'A Million Little Things'
A Million Little Things premiered during the 2018 broadcast season. The show instantly resonated with fans due, in part, to the fantastic performances from the actors. The show has 11 main stars on the roster, and each one tackles serious material while maintaining a balance of gravity and levity.
Moses portrays Regina Howard — chef, friend, daughter, and wife. She frequently shares emotionally intimate scenes with her co-stars, especially Romany Malco, who plays her husband, Rome. From the beginning, Christina Moses quickly endeared herself to fans with her genuine performances, exceptional charisma, and unique chemistry she shares with her castmates.
In Season 1, the actress executed believable scenes of grief and fear associated with the death of Regina's friend and the near suicide of Regina's husband, Rome. Season 2 has given fans another opportunity to root for Regina and Rome as they embark upon a journey to adopt a child.
A Million Little Things airs Thursdays at 10 p.m. on ABC. Fans can watch A Million Little Things from the beginning on Hulu. Both The Originals and Containment are streaming on Netflix.
Read more: Before 'A Million Little Things,' Romany Malco Had a No. 1 Record and Struck Comedy Gold