Before 'Abbott Elementary,' Tyler James Williams Starred in Another Sitcom Based on Real Life
Abbott Elementary is one of the 2021-2022 network TV cycle's breakout hits. The series focuses on an underfunded school in Philadelphia as the teachers work against the system to create a better place for their students. The show features several fresh faces and recognizable TV veterans alike. However, when it comes to Abbott Elementary actor Tyler James Williams, many may have hated him on another sitcom when he was about the same age as his fictional students.
Tyler James Williams starred in the sitcom 'Everybody Hates Chris'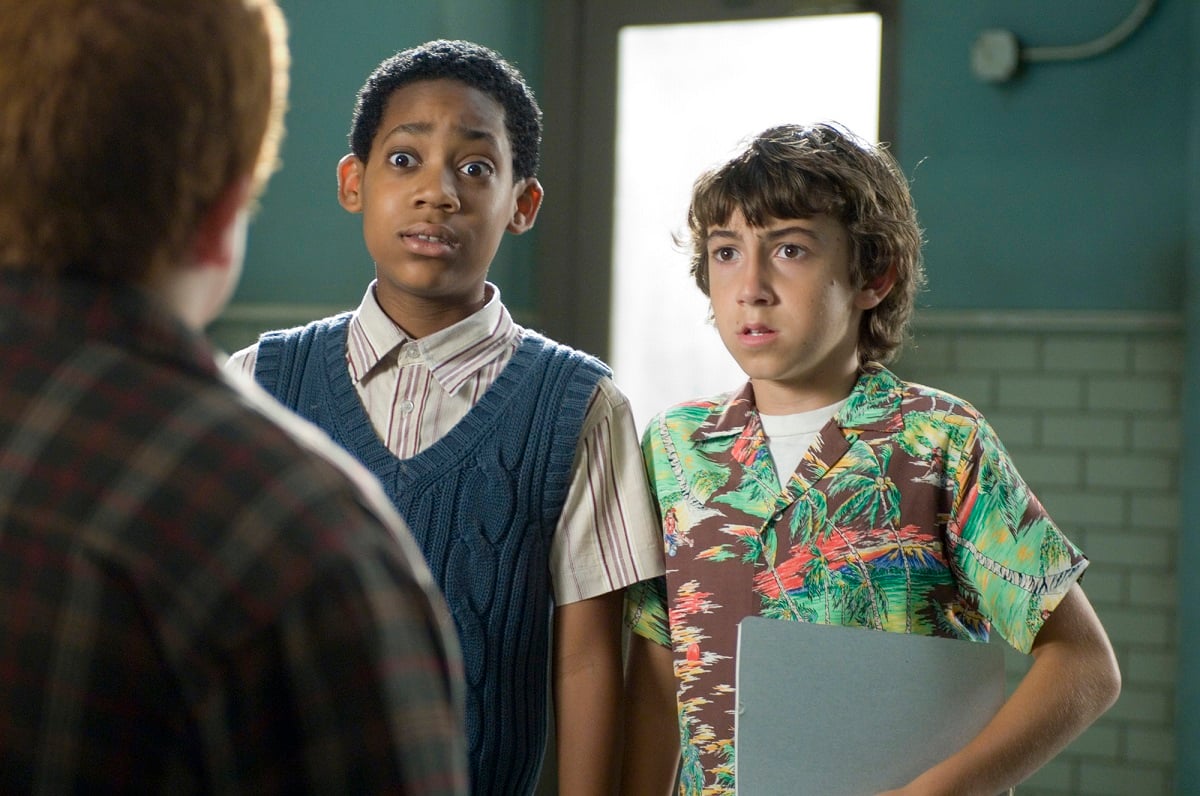 Tyler James Williams began acting when he was elementary school age. His iconic role came when he played a young Chris Rock in the hit series Everybody Hates Chris. Rock narrated the series, which featured Williams as a fictionalized version of the famed comedian. The show aired for four years on UPN, maintaining a faithful fan base more than a decade after it ended.
Now an adult actor, Williams looked back on the experience. "I hit a milestone of some kind — at 12, 13 having a network hit. After that, I have to move on to something else. I have to keep going," he said on Tamron Hall of his perseverance in the industry.
Williams, alongside Terry Crews and the rest of the cast, became an overnight star thanks to his hilarious but natural portrayal of the famously charismatic comedian. He went from a preteen to a teenager on the verge of adulthood. While he's maintained a busy work schedule since Everybody Loves Chris, Abbott Elementary marks a return to the medium that made him famous.
Tyler James Williams stars in 'Abbott Elementary'
In Abbott Elementary, Tyler James Williams plays Gregory Eddie, a substitute teacher who begins working at the school in the pilot episode. His "cute hometown romance" with Quina Brunson's Janine Teagues is a fresh take on the classic television trope, writes Vulture. In a series filled with eccentric characters with vibrant personalities, Gregory and Janine serve to ground the series and remind us of the humanity behind its characters.
Though still young, Williams has been in the public eye for nearly two decades. So while he told Hall that he initially wanted out of the network TV game, Quinta Brunson brought him back by making a unique comedy.
Class remains in session
Brunson took an unusual path to television. She first made her name on BuzzFeed by providing hilarious memes and commentary. However, with Abbott Elementary, she combines those worlds into something equal parts hilarious and poignant. This, according to Williams, was a primary reason he came on board.
"I ended up chemistry reading with Quinta," Williams told the Netflix is a Joke podcast. "She reached out to me in — I want to say December of 2020, saying that she had loved some work that I had done and had written this role for me in this pilot and would love if I would read it and try it out."
Abbott Elementary fills the workplace comedy void left by The Office and Superstore while speaking on essential issues in the process. While Williams has appeared on hit shows like The Walking Dead, Abbott Elementary brings him back to his roots. With the series renewed for another season on ABC, Williams seems to have found another network TV hit.
RELATED: 'Abbott Elementary': Janelle James Says Quinta Brunson Might Be the 'Best Boss I Ever Had'