Before 'Black Lightning' China Anne McClain Was a Disney Star
China Anne McClain has captured lightning in a bottle more than once in her life. By the time she was 20, the actress had landed starring roles on three successful live-action series. Fans of The CW's Black Lightning know McClain as Jennifer Pierce, the rising superhero called Lightning, and the daughter of the DC Comics based character, Black Lightning. But before that, McClain had already racked up numerous starring roles on television and the big screen.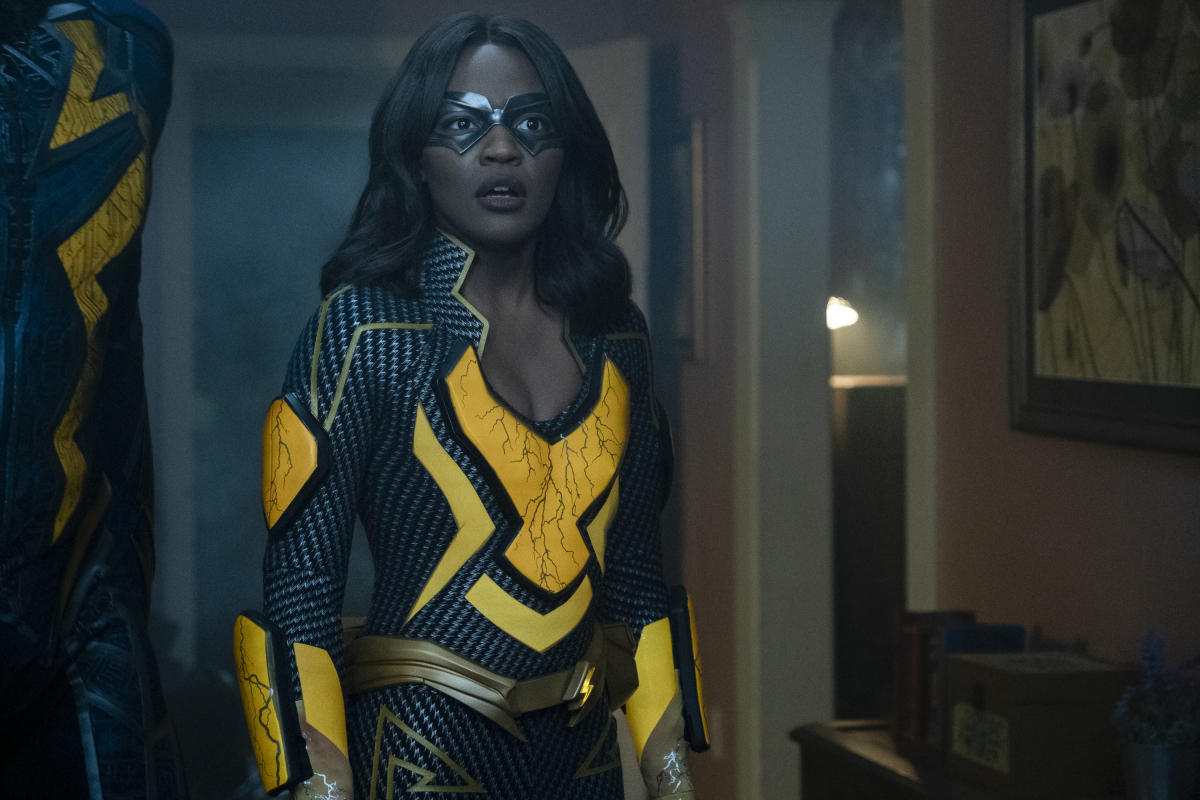 China Anne McClain's big break with Tyler Perry
McClain's first movie role was at the age of 7. The actress, born in Decatur, GA, appeared alongside Idris Elba in The Gospel. It wasn't long before Tyler Perry discovered McClain. The filmmaker went on to cast her in several television series and movies.
McClain's first role in a Perry film was a small, uncredited part in Madea's Family Reunion. Following that, she snagged a much more significant role in Perry's Daddy's Little Girls, where she reunited with her co-star Elba.
In 2006, after a few guest-starring spots on television and a string of movie roles, McClain scored the part of Jazmine Payne in Tyler Perry's House of Payne, which ran for eight seasons. It was McClain's first long-running show.
The actress appeared as a regular for seven out of eight seasons of Tyler Perry's House of Payne. Deadline reported that Perry is producing a revival of the comedy series on BET. McClain is currently expected to return.
McClain's Disney stardom
McClain's next long-term gig was on Disney's A.N.T. Farm. She scored the starring role of Chyna Parks, a musical prodigy. On the show, Chyna mixed it up with other Disney darlings like Zendaya, Cameron Boyce, and Vanessa Morgan.
A.N.T. Farm, which aired for 62 episodes, was one of Disney Channel's top-performing shows, according to The Hollywood Reporter. It was seen in 162 countries and broadcasted in 31 languages. A.N.T. Farm vaulted the actress into international stardom, and McClain's performance earned her an NAACP Image Award.
After A.N.T. Farm, McClain kept busy with television and film projects, and continued to appear frequently on Disney Channel. She was a guest-star on Zendaya's K.C. Undercover and McClain also popped up in several roles within the Descendants franchise. In 2018, she made the jump from Disney to The CW.
'Black Lightning' and beyond
In Black Lightning, McClain plays a more mature role compared to her Disney characters. The show is produced by Greg Berlanti Productions, which is the company behind the Arrowverse, The CW's comic universe. It is possible that McClain will have an opportunity to guest-star on the other Arrowverse series since the shows' worlds have recently collided.
In addition to her regular gig on Black Lightning, McClain continues to stretch her acting muscles. She has at least one project in development. Later this year, audiences can spot her in the upcoming Netflix comedy film Hubie Halloween. She will co-star alongside Adam Sandler, Maya Rudolph, Steve Buscemi, Julie Bowen, Ray Liotta, Kevin James, Rob Schneider, Michael Chiklis, and Kenan Thompson.