Before 'Black Lightning,' Nafessa Williams Was a Soap Star
The CW's Black Lightning is the story of Jefferson Pierce, a vigilante with superpowers, a strong moral compass, and a really cool costume. Clearly, Jefferson's superhero swag is hereditary because his two daughters Anissa and Jennifer, have displayed their own unique powers. The actresses behind the characters bring years of experience to the roles. Many fans may have grown up watching former Disney darling, China Anne McClain, who plays Jennifer on the show. Nafessa Williams portrays Anissa, the eldest daughter of Black Lightning, and like McClain, boasts an impressive resume, including her previous work in soap operas.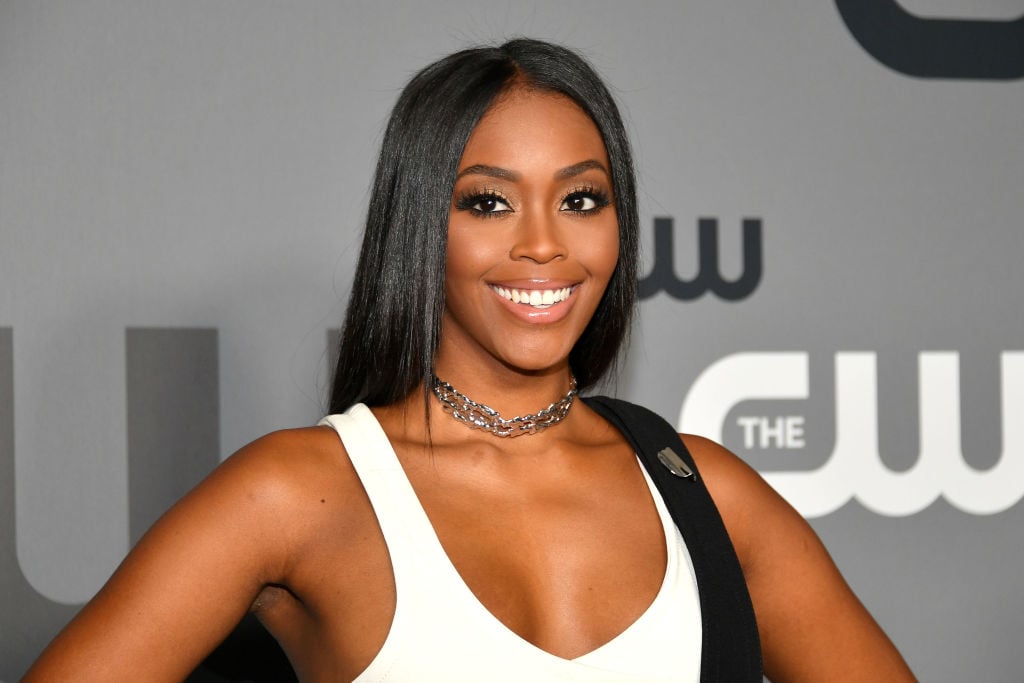 Nafessa Williams, soap star
The classic soap opera, One Life to Live, revolved around a diverse group of characters in the fictional town of Llanview, Pennsylvania. The show ran for 45 years and boasted a virtual revolving door of talent. Stars including Tommy Lee Jones, Nathan Fillion, and Tika Sumpter began their careers on One Life to Live. In 2011, Williams followed in their footsteps with a stint on the daytime drama.
On the show, Williams portrayed Deanna Forbes, a young woman who was searching for her birth mother. During her search, a con man coerced her into participating in a pornographic film in exchange for keeping mum about a crime her friend had committed. Deanna eventually procured the information about her mother and left town to find her.
Making the rounds
After leaving One Life to Live, Williams made the rounds with various guest-starring television roles. She popped up briefly on another long-running soap opera, The Bold and the Beautiful, on CBS.
The actress also made appearances on Survivor's Remorse, The Real Husbands of Hollywood, Code Black, and Twin Peaks. Williams continued working consistently and landed several roles in TV movies, big-screen features, and even a video game before nabbing the part of Anissa on Black Lightning.
'Black Lightning' and beyond
When Black Lightning premiered in 2018, Williams quickly became a fan-favorite, not merely due to her stellar acting, but also for portraying the first Black lesbian superhero on television. The show is now part of the ever-expanding Arrowverse on The CW, which could mean more prospects for guest-starring roles.
Before the events of 'Crisis,' the multi-show crossover event on The CW, Black Lightning existed in a separate universe than the other shows. Since 'Crisis,' the multiverse ceased to exist, giving birth to Earth-Prime. Now, the heroes from Black Lightning live in the same world as Supergirl, The Flash, Batwoman, and Legends of Tomorrow.
This storyline development could open up opportunities for Williams to appear on other shows in the Arrowverse. As her character continues to develop and her fan base grows, the chance to suit up with other heroes in a crossover event is the logical next step.
Williams has historically been open to taking on roles outside of her regular gig on Black Lightning. While on a break from shooting the show, Williams co-starred in the 2019 action film, Black and Blue. She appeared alongside Naomie Harris, Tyrese Gibson, Frank Grillo, and Mike Colter. Fans who want to check out Williams' work in the film can purchase or rent it on various platforms.
Read more: Before' Black Lightning' China Anne McClain Was a Disney Star