Before 'Blue Bloods', This Actress Got Her Start on 'As the World Turns'
One of the most popular characters on CBS' Blue Bloods happens to be one of the youngest: Nicky Reagan-Boyle (Sami Gayle). With Gayle now in her early 20s, she's basically grown up on the show. Her life has even followed a similar life trajectory of her character.
No, it wasn't in wanting to become a cop. However, the two of them parallel in going to college at Columbia University. They also graduated around the same time, giving some real-life connections.
While Gayle is strongly associated with Blue Bloods, her start before being cast was a typical place actors of all ages go to nurture their acting talents. If you thought soap operas, you're right.
Her beginnings on one particular soap coincided with a prestigious debut dancing on a Broadway stage.
Acting on 'As the World Turns'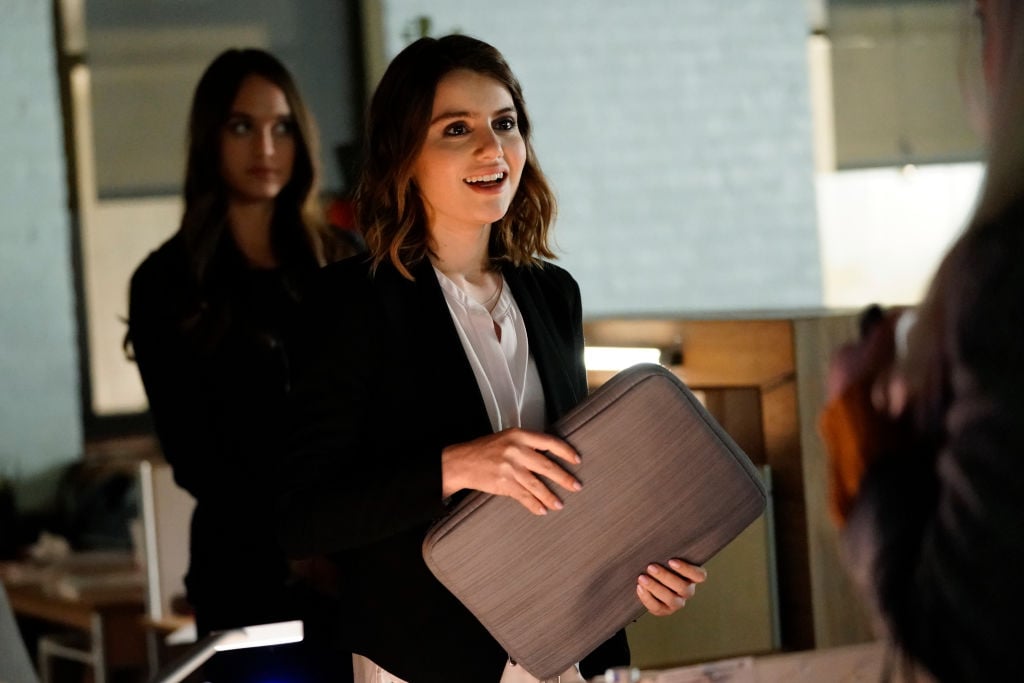 Gayle's first credited TV performances were on As the World Turns during the 2009-2010 season. She acted on the show for only three episodes playing the role of Hayden Lawson.
At the time, Gayle was only 13 years old, but had already had some notable experience on Broadway. She brought some of those musical theater skills to her role on AtWT playing a teenage beauty pageant contestant. Anyone who remembers seeing those episodes will remember her character doing a dance number to All That Jazz during the pageant's talent portion.
Everyone seeing this might have assumed Sami Gayle would become a Broadway musical star rather than a dramatic actress. By 2010, she was called in for Blue Bloods, and the rest has been history.
Moving up the ladder in dramatic movies
Acting on As the World Turns was advantageous for Gayle since it's one of the few soaps taping in New York City. To go from acting on a Broadway stage to being on a national TV show was a perfect setup. Many other Broadway actors do the same.
Even more convenient: Blue Bloods was and still is filmed in NYC, making it possible for Gayle to still do some Broadway stage work along way. Instead, her experience on TV helped her land roles in movies.
During her first year on Blue Bloods, she acted in a movie called Detachment, starring Adrien Brody. Outside of being a small role, she acted alongside a stellar cast: Marcia Gay Harden, James Caan, Blythe Danner, and Bryan Cranston.
A year later, she was able to transition into another drama called Stolen, acting with Nicolas Cage.
More movies, then devotion to college while on 'Blue Bloods'
There was no need for Sami Gayle to have to do soap operas again. After growing up on Blue Bloods and acting in fairly prestigious movies each summer, Gayle was set for bigger projects.
After appearing in other moderately successful movies from The Congress to Vampire Academy, Gayle took time out to go to Columbia University to gain her degrees in political science and art history. Her appearances on Blue Bloods were more infrequent as a result, even though she was still a part of the show.
Of course, with her Nicky character graduating from college around the same time, it's bringing some change to the cast. With Nicky recently saying she's moving to San Francisco, some think Sami Gayle will be leaving the show.
Thanks to her movie career starting back up with her 2018 co-produced movie Candy Jar (with her brother), she might not need Blue Bloods to maintain an acting trajectory. At least this all proves the worth of soap operas as always being the perfect actor's training ground, no matter which coast the actor lives on.