Before 'Full House' John Stamos Appeared on 'General Hospital'
It seems just about every actor in existence began their careers on a soap opera, even if that probably isn't entirely true. Nevertheless, some of the names who did act on them are surprising, including a few who came initially from the stage. Then there's actors like John Stamos who anyone could have guessed started on soaps first.
Well, maybe not everyone knew since he's been known primarily for comedies over the last 35 years. He's been capable of drama, though, and he showcased this once on ABC's General Hospital.
The type of character he played was also a bit surprising considering where it led within a few short years. Let's take a look back at Stamos' acting trajectory and how this might have bounced him into Full House.
John Stamos' 'General Hospital' character Blackie Parrish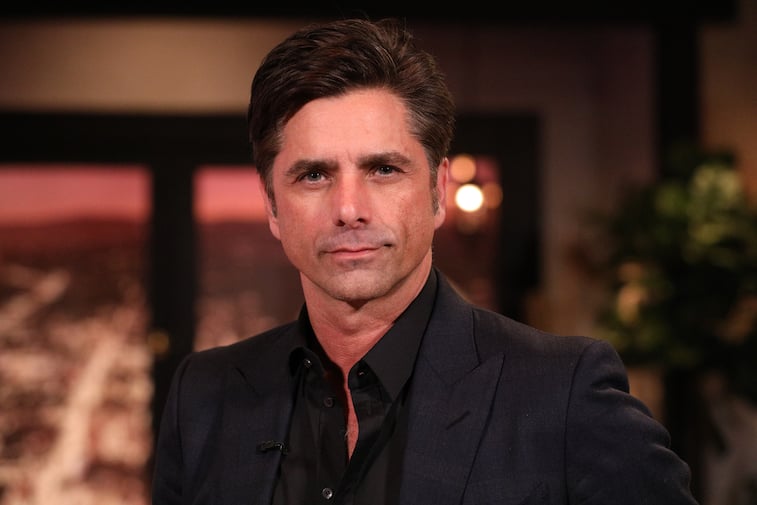 Fans have to go back to 1982 to see when Stamos began on General Hospital. His character, Blackie, came from the streets and had a tough life. Nevertheless, he managed to find a foster home thanks to Rick and Leslie Webber. Because Blackie lost his mother, the Webbers took him in after latter couple experienced the disappearance of their daughter, Laura Spencer.
Back in those days, having a 19-year-old actor on a show usually meant giving them a chance to play in a band or sing as a chance to create a hit single. Since Stamos did sing and play drums, they had his Blackie character start a band within the show. The band was called Blackie and the Riff-Raff, a band name referenced again in more recent years on General Hospital.
A major tragedy was about to unfold for Blackie, though. While dating a runaway girl named Lou Swenson, Blackie is put under pressure to write songs for his new band. Writer's block forces Blackie to steal a song from a Port Charles bellboy.
During a physical confrontation about this steal, Lou falls and hits her head, leading to the latter's shocking death. Blackie is then sentenced to two years in prison for manslaughter.
John Stamos: From 'General Hospital' to 'Full House'
Playing Blackie Parrish was an important stepping stone for Stamos. He won a Daytime Emmy for his role, but it was behind him by 1984. Over the next couple of years, he landed parts on two other shows before getting his most famous Full House role as Jesse Katsopolis.
In the fall of 1984, he managed to win his own show on CBS called Dreams. This was a bit of an extension to his Blackie character since it was about a young guy starting his own rock band.
Since his Jesse character also did some singing and played drums on Full House, one can see a connective line, even if it was from drama to comedy. Just before starting Full House, he was in a sitcom (with Jack Klugman) called You Again?
While lasting only two seasons on NBC between 1986-87, it was proof Stamos could do comedy, including working well with experienced and legendary actors.
What's most interesting is the shadow of Blackie Parrish seemed to hang around on General Hospital, making it open to the possibility of his character showing up again someday.
'General Hospital' referenced Blackie Parrish a few years back
During a 2014 episode, there's a brief mention of a "Blackie Parrish" being scheduled to perform with his band at a nurse's ball. He couldn't perform, however, due to a scheduling conflict.
Everyone was to assume Blackie was released from prison years earlier and likely resumed his life with his band. Maybe he became a bigger music star by this time, despite no references one way or the other.
Will Stamos ever appear as the character again, likely in a cameo? He did return one year (1992), yet played only himself.
If General Hospital ever has a final season, perhaps all the prior stars who worked on the show will return to briefly reprise their characters. In some cases, it may mean raising a few from the dead.