Before 'Hamilton,' Leslie Odom Jr. Played Dr. Martin Luther King Jr.
The Broadway musical, Hamilton, is a worldwide phenomenon. Fans and critics praise the show for the compelling music-driven story. In the original production of the play, Leslie Odom Jr. portrayed Aaron Burr. Odom stopped by The Kelly Clarkson Show to talk about his latest project. He also dropped a bit of trivia on the audience when he spoke of his role as Dr. Martin Luther King Jr.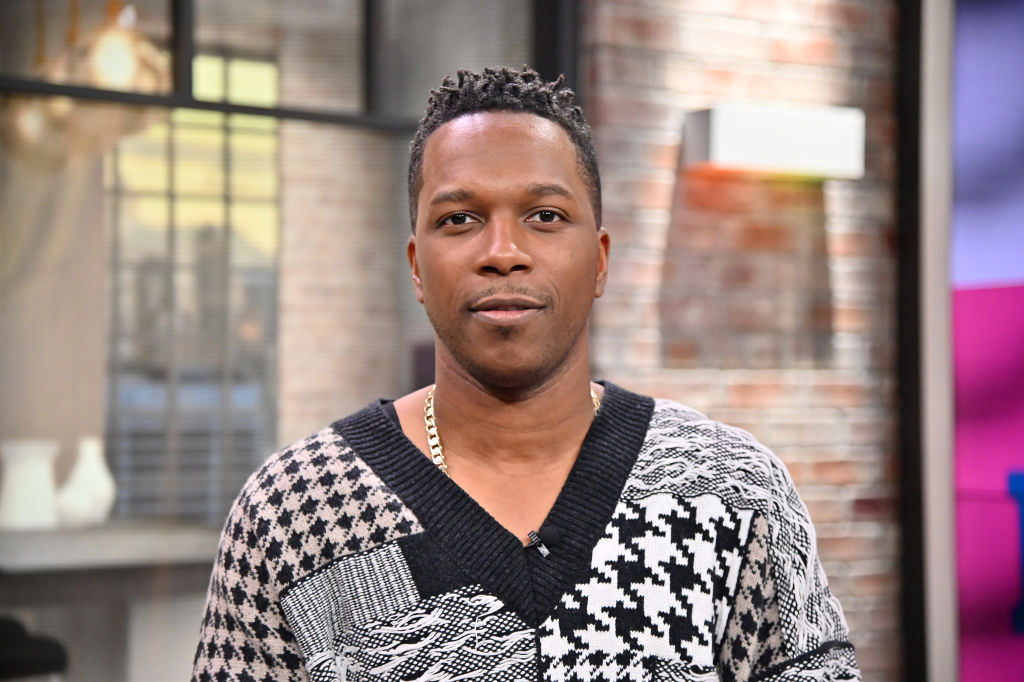 Leslie Odom Jr., from kindergarten King to Broadway star
Odom is probably best known for his role in what Clarkson called, "the biggest show on Broadway, literally." But, the actor played lots of parts both before and after Hamilton. Clarkson asked Odom to recall the first role he ever played.
"My very first theater role was in kindergarten. I played Martin Luther King," Odom shared. "I started at the top," he mused.
He went on to say that he "took it very, very seriously." His teacher, Ms. Lewis, was there to remind the child actors of their lines, but Odom, it seems, was already a pro at the age of five. "I knew all my lines, all five of my lines," he beamed.
Clarkson marveled at the actor's ability to retain so many lines in his theater roles. The talk-show host confessed that she did musical theater growing up, and her attempts typically resulted in sweating and stomach aches.
"This is just one of the many reasons that I should never be an actor," she joked.
Odom's love for classic TV
During Odom's interview, he and Clarkson bonded over their mutual love for television. Odom said that as a latchkey kid, he watched too much TV.
"Me too, but look at us now!" Clarkson said before high-fiving Odom and offering a rebuttal to anti-television sentiment.
"We didn't end up hoodlums. It's fine!" she declared. The duo went on to reminisce about classic television show themes like the music from Cheers and Family Matters.
New music from Odom
Sitcom show themes, and Broadway show tunes aren't the only musical genres that resonate with Odom. The actor has released an album of original music, called 'Mr.'
According to Odom, many of the songs on the album began as personal journal entries, which makes it even more fitting that his wife, daughter, and grandmother are on the album. Odom treated The Kelly Clarkson Show audience to a special performance of the song, "Go Crazy," from his new album.
Hamilton and beyond
Fans of Odom will be seeing a lot more of the actor in the near future. He is reprising his role as Aaron Burr in the big-screen adaptation of Hamilton. He also has a few other projects in various stages of production, including One Night in Miami, directed by Regina King.
Those who would like to check out some of Odom's other work are in luck. The historical biopic, Harriet, in which Odom co-starred with Cynthia Erivo and Janelle Monáe, is available to rent or purchase on various streaming platforms. Also available for streaming is the musical drama, Smash, which featured Odom as an aspiring Broadway star. Fans can watch the series in its entirety on NBC.com.
Read more: Before 'Black Lightning' China Anne McClain Was a Disney Star