Before Idris Elba Fell in Love With Cars, He Built Them
Before Idris Elba was the Idris Elba, before he became one of those celebrity names everyone knows, he was just like the rest of us. Trying to earn a scrape up enough money with odd jobs while pursuing his goals in the entertainment industry, Elba found himself working part-time with his father at a Ford dealership near his hometown of Hackney, London, England.
Now, nearly 30 years later, guess who's collaborating on the marketing campaign for Ford's new Mustang Mach-E? Elba, himself, course. In one of life's delicious ironic twists, Elba is now using his fame to help sell Ford's most historic car with a new look.
Idris Elba has a strong connection with Ford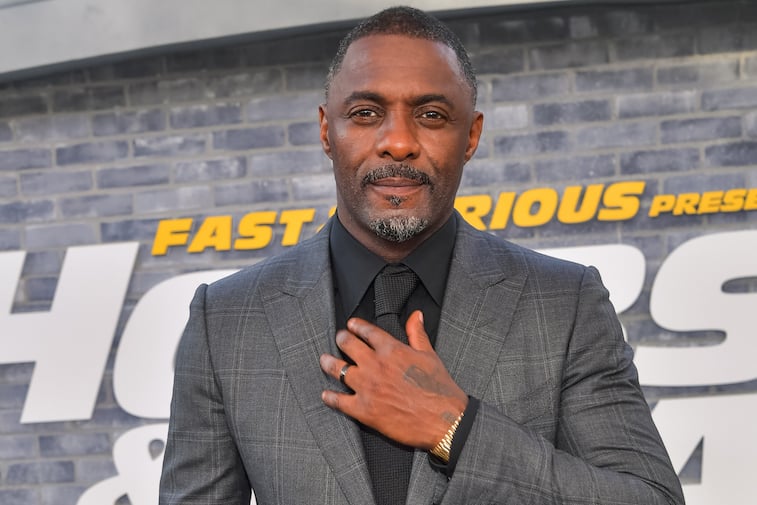 When Elba was in his late teens and early twenties, he began his acting career by performing in local theatre in his small English hometown. In between shows, he started working odd jobs in order to make steady money; he helped his uncle run his wedding DJ business, he took cold-calling jobs, and he took up working part-time on the assembly line at the Ford Dagenham plant where his father had worked for years.
Telling The Hollywood Reporter about his history with the company, Elba said, "It's practically in my blood." He went on to explain that he worked at the Dagenham plant for two years partly to save money and partly to satiate his father, who didn't want him to be a broke actor.
"I did the night shift — and I hated the night shift — but the reason I worked there is my dad worked there for 25 years and I wanted to follow in his footsteps… My dad loved his job, he brought it home with him; it was our community. We drove Fords and it wasn't just a job to him or me, it was part of our lives."
Now, Idris Elba is headlining the marketing campaign for Ford's most exciting car ever
Acknowledging that this is a full-circle moment, the 47-year-old actor said that he never thought he would be working for the company again in this way. "This partnership is very sentimental as I know my late father, who worked for many years at the Ford factory, would be so proud of me."
The new Mustang Mach-E is the most advanced Mustang in the car's 55-year history. Available for reservations now, the Mach-E will be hitting car lots much later this year with the 2021 model. The Mach-E is the first Mustang to be fully electric and has a new look; Ford redesigned the traditional look of the Mustang, making the Mach-E a crossover SUV instead of a passenger car. Still boasting plenty of power under the hood, the Mach-E will be one of the most environmentally friendly cars available. 
Is Idris Elba a car lover?
Absolutely. The English actor has clearly always had a love of cars stemming from his father's passion while he was growing up, and now that he's got a little extra cash to spare, well, he's playing right into that little kid dream. Elba, like many other celebrities, has a huge passion for cars. According to CNN, in 2015, he actually broke a U.K. record for a "flying mile," a one-mile race that Elba did in a Bentley Continental GT Speed.
In 2013, he released a documentary called Idris Elba: King of Speed, focused on the underground racing community around the world.
Cars are clearly a vital part of Idris Elba's history, as well as his future. Making it clear that working with Ford to promote the new Mustang Mach-E is an honor for him, he said that "I always — and still do — feel connected to the Ford family." We're sure he'll look as cool as ever behind the wheel.