Before Kanye West's Twitter Drama, Kim Kardashian West Hinted That She'd Reached Her Breaking Point in Their Marriage
This isn't the first time Kardashian West has been at a crossroads with her husband as she previously revealed that she was at her "breaking point" in their marriage.
We hate to say it, but it's looking like Kim Kardashian West and Kanye West's marriage could be ending pretty soon. Following the rapper's headline-making presidential rally and his wild Twitter spree, insiders revealed that the couple's now considering divorce.
However, this isn't the first time Kardashian West has been at a crossroads with her husband, as she previously admitted that she was at her "breaking point" in their marriage.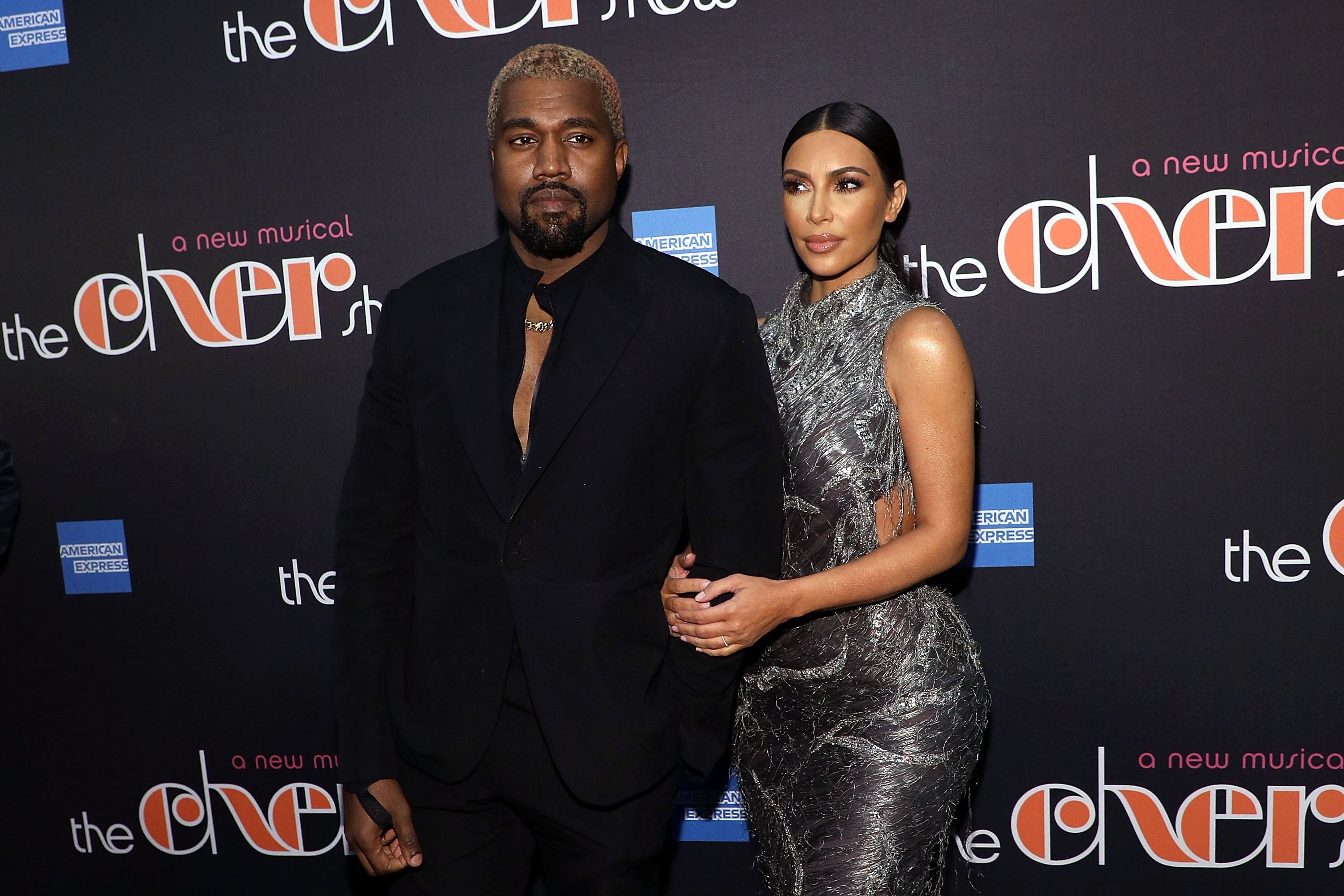 Kim Kardashian West seemingly hinted at divorce in 2019
During an April 2019 episode of Keeping Up With the Kardashians, Kardashian West seemed to hint that she was at her wit's end with the rapper after he unexpectedly announced that he was moving their family from Calabasas to Chicago — permanently — while performing at an event.
The announcement was news to the reality star who found out about her husband's plans from friends after they texted her this information during a photoshoot for her beauty brand.
"I have to get there in person face-to-face and see what's really going on," Kardashian West said.
Although she was "a little bit annoyed" that she found out about the move on social media, Kardashian West kept her composure while she finished her shoot. She then flew from Los Angeles to Chicago to confront West about his "insane" announcement.
"The thing that set me off was that should've been a conversation before I see on the Internet you're moving to Chicago," the reality star told West while they sat on a couch in his Chicago office.
Though West was dead set on uprooting their family to Chicago, Kardashian West couldn't bring herself to go along with the plan.
By the end of the episode, the SKIMS founder had decided that she and the couple's kids would definitely not be moving to Chicago. She even admitted that if West were to bring up moving there once more, that'd likely be the final straw for her.
"I'm really happy that Chicago is such a good place for Kanye. It's where he grew up, he has so many different memories there, there's a lot that he wants to do there," she said during the episode. "But I definitely feel I'm being pulled in a million directions. The kids are in school and we have another baby on the way, so moving to Chicago would have to be a long conversation. And honestly, it might be my breaking point."
Both Kim Kardashian West and Kanye West have been considering divorce
Though she was close to reaching her breaking point, Kardashian West ended up working through her differences with West, and the two eventually came to a compromise about where they would live.
 "I just think that it would be amazing to have a second place in Chicago," Kardashian West said.
"We're not gonna move full time but we will spend time there because that's my home too," West responded.
After that, the couple continued to stand by each other through some pretty trying times. However, sources say the pair's been experiencing a tough few weeks in their marriage, and they're now considering divorce.
West was the first to claim in a since-deleted tweet that he wants a divorce from the KKW Beauty mogul. The post came during the rapper's latest Twitter spree, during which he made several shocking claims about the KUWTK star and her family.
"I been trying to get divorced since Kim met with Meek at the Warldolf for 'prison reform,'" he tweeted. 
Though he's since apologized to his wife for his comments, Kardashian West is considering taking some time away from her husband.
While insiders claim the reality star has been meeting with divorce lawyers lately, separate sources have now revealed that conversations about the A-listers ending their marriage have been ongoing.
"Kim is not leaving the relationship because of this current situation, but before this situation, over the last three months or so, they had been talking about divorce," an insider tells Us Weekly. "Kim has wanted to make this marriage work and so has Kanye. They both still love each other and there is still some interest in making this marriage work but in recent months it has looked way less likely."
While the reality star and the rapper hasn't been in much contact to discuss their future, the source adds that Kardashian West could be moving forward with a possible separation sometime in the future.
But until then, her primary focus is getting West healthy and their four children. "There is no conversation about divorce until he's able to be in a better mental space," the insider continues. "Really, there's little to no contact between Kim and Kanye right now."