Before Kourtney Kardashian, Travis Barker Was Involved With 1 of Her Famous Sisters
After years of wondering, we finally know what's really going on between Kourtney Kardashian and Travis Barker. Since 2018, the pair have claimed to only be friends while continuously stirring up romance rumors. But now, insiders have confirmed that the reality star and the Blink-182 drummer are officially a couple!
While it's about time the pair gave romance a try, it turns out that this isn't the first time Barker has been linked to a member of the infamous Kardashian clan.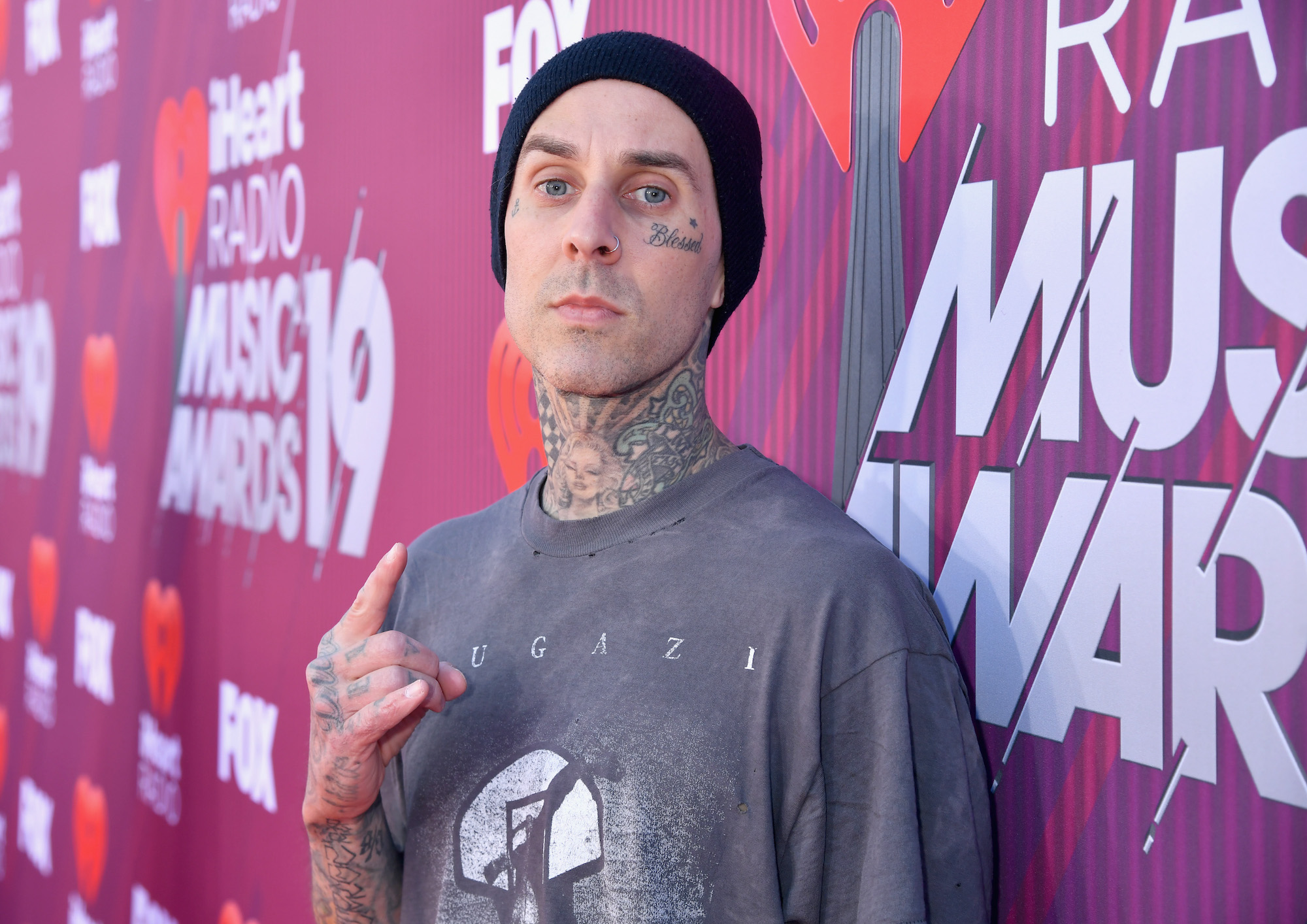 Travis Barker was once smitten with Kim Kardashian West
Long before he started sparking romance rumors with the eldest Kardashian sibling, Barker was involved with her sister — and tabloid favorite — Kim Kardashian West.
While speaking to Us Weekly in 2015, the rock star explained that he first met Kardashian West when she worked as a personal assistant and closet organizer to the stars.
Though he was hooking up with the Keeping Up With the Kardashians star's boss, Paris Hilton, at the time, Barker admitted that he was instantly taken with Kardashian, noting that he "couldn't keep his eyes off" her.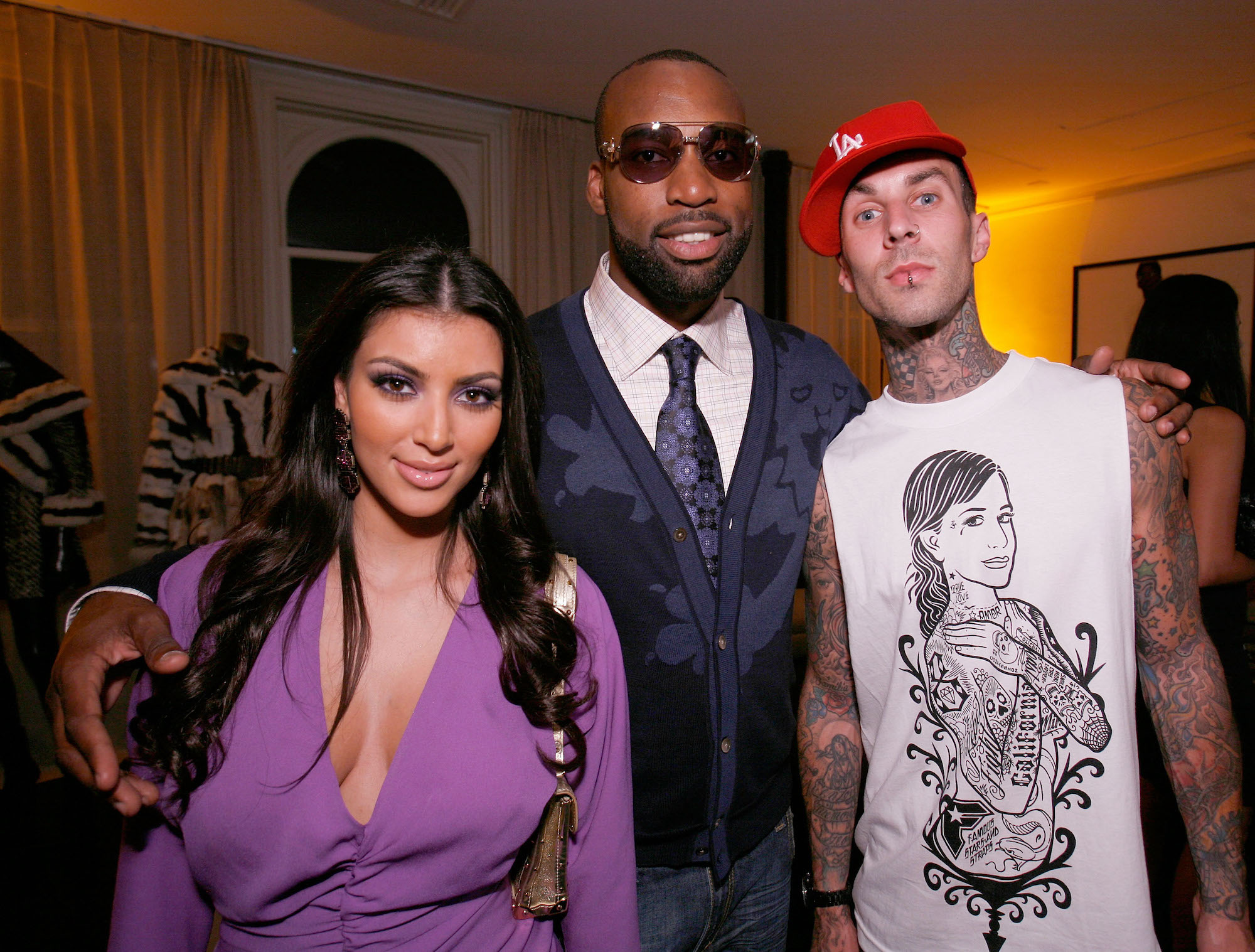 "How could you not stare at Kim?" he told the outlet of his immediate attraction to the now-famous mogul. "Mind you, I enjoyed hanging out with Paris, but I love curvy girls. Kim was eye candy."
While he "had a crush on her" and they "were flirtatious," Barker says nothing romantic ever developed between him and Kardashian West.
Travis Barker and Kim Kardashian West have been good friends ever since
As the drummer had previously explained to Complex, he has the "utmost respect" for Kardashian West, which is why he couldn't bring himself to hook up with her and possibly ruin their friendship.
"Kim and I, we just became good friends. When Shanna [his ex-wife] and I broke up, I was very clear in my book saying that [Kim] was nothing but a sweetheart, and I have the utmost respect for her, and I can't say anything negative about her," Barker told the outlet in 2015. "She was dope. Everyone was like, "Why didn't you ever hook up?" I couldn't see myself being anything but a gentleman to her. She was just always so cool."
As the years went by and their chemistry raged on, Kardashian West and Barker would often hang out platonically in Calabasas.
The reality star had even turned to Barker for guidance after she and her family were approached to star in their very own reality show, which would later become Keeping Up With the Kardashians.
"Kim was like, 'I really want to do this reality show. We're supposed to do it with Ryan Seacrest. I just think my family's interesting,'" Barker recalled while speaking with Us Weekly. "I gave her the best advice I could but I still remember the conversation like yesterday: 'I think my family is interesting and it could be something.' Well, you were absolutely right!"
Are Travis Barker and Kim Kardashian West still friends today?
During his 2015 interview with Us Weekly, Barker revealed that he and Kardashian West were still pals.
"When I see her, I give her a hug and wish her the best and there's no awkwardness," the musician said. "Because God knows, when you hook up, sh*t gets awkward!"
While that was the last time we heard anything about Barker's relationship with the reality star, it seems the two are still tight, even though he's now dating her sister, Kourtney.
Though Barker and the Poosh founder have been sparking romance rumors since 2018, media outlets recently confirmed that the two are dating after they were seen spending time together at Kris Jenner's Palm Springs estate.
"It's been very low-key," an insider tells E! News. "They have been neighbors and great friends for years, and it just recently turned romantic."
So far, it's unclear what Kardashian West thinks of Kourt and Barker dating. However, the outlet seemingly implied that the Kar-Jenner family is supportive of this romance.
"They are a really good match, and Kourtney's entire family already loves Travis," the source added.