Before Meghan Markle, Prince Harry's Ex Chelsy Davy Also Found the Pressures of Royal Life 'Difficult' and 'Couldn't Cope'
Before Prince Harry and Meghan, Duchess of Sussex announced their bombshell decision to step down as senior royals, the pair revealed in a candid documentary that they were struggling with the pressures of royal life.
Harry was born into that life but his wife was not so she, especially, had a hard time dealing with it all. The former actress told journalist Tom Bradby that things had been tough given all the negative media attention that came her way. But Meghan isn't the first woman involved with Prince Harry who spoke about this. In fact, his ex, Chelsy Davy had a few choice adjectives to describe how awful things were for her when they were dating.
How Davy described their relationship and dealing with the spotlight
The prince and Davy, the daughter of a Zimbabwean millionaire, got together in 2003. They dated on and off until 2011. Four years after their breakup, reports swirled that the two were back on again but they never confirmed if those were just rumors or had any truth to them.
What is true is that during their relationship Davy, like Meghan, struggled with being in the prince's world because that meant that she was always under a microscope too.
Davy confessed to having a turbulent relationship with Harry that led to a lot of heated arguments, but she admitted that a contributing factor to their split had to do with her not being able to handle the paparazzi.
"It was so full-on crazy and scary and uncomfortable. I found it very difficult when it was bad. I couldn't cope," the Daily Mail quoted her saying. "I was young, I was trying to be a normal kid and it was horrible," "It was nuts. That's also why I wanted to go back to Africa."
Their last phone call before Harry married Meghan was emotional
Years after their breakup, Davy attended her ex and Meghan's nuptials on May 19, 2018. Several media outlets reported that she and the prince had closure during an emotional phone call the night before the ceremony.
"It was their final call, a parting call in which they both acknowledged Harry was moving on. Chelsy was quite emotional about it all, she was in tears and almost didn't go to the wedding," a source told Vanity Fair.
What Davy is up to today and has she found love again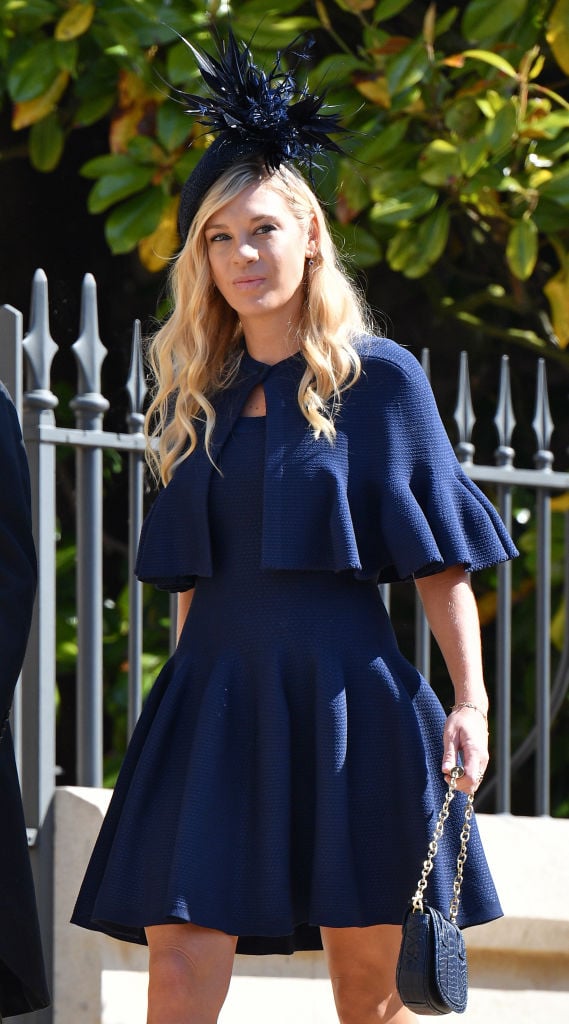 These days, Davy divides her time between London and Cape Town, South Africa. In a recent interview with Tatler, the Zimbabwean businesswoman revealed that she is happy now. And she's in a new relationship.
"Yes, there is someone, and I am quite taken by this one, but it's very new and I don't want to say too much," she said, adding, "I'm very happy with where I am right now. I'm happy with everything. Everything is falling into place."
Read more: How Prince Harry and Meghan Markle Have Been Enjoying Life Away From the Royal Family