Before Prince Harry and Meghan Markle: The Most Expensive Royal Weddings Ever
Prince Harry and Meghan Markle tied the knot in a lavish affair in May 2018. With every royal wedding comes a royal price tag and their big event was no different.
Here's a look at some of the other priciest royal weddings ever from the least to most costly. Click through to see where Harry's brother and sister-in-law, Prince William and Kate Middleton, rank compared to his parents, Prince Charles and Diana.
You'll be amazed by the cost of this 15th century wedding (page 11). 
11. Crown Princess Victoria of Sweden and Daniel Westling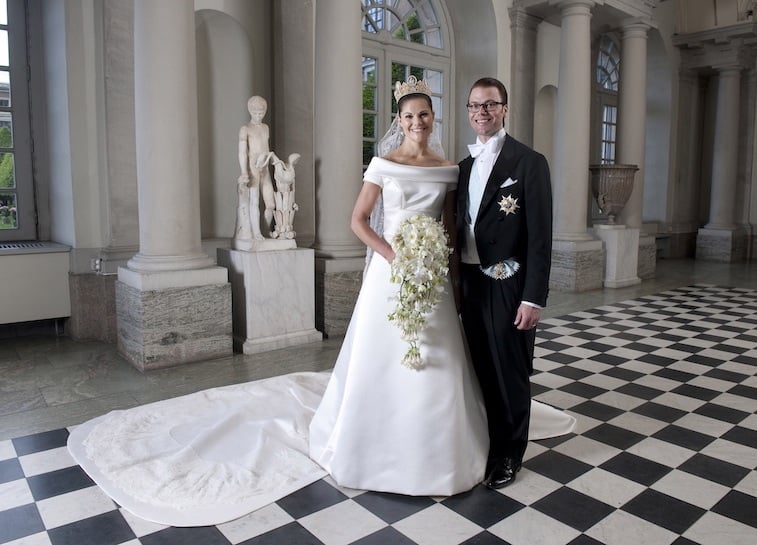 Wedding cost: $3 million
This pair certainly aren't the most famous of all the royals, but Princess Victoria of Sweden and Daniel Westling still spent a healthy amount of around $3 million when they said "I do" in 2010.
The princess married her fitness trainer in a wedding that was dubbed by many as the biggest since Prince Charles and Diana's. The royal and Westling said their vows at the Stockholm Cathedral in front of family and friends, which included six kings and nine queens.
Next: Brunei knows how to roll
10. Prince Al-Muhtadee Billah of Brunei and Sarah Salleh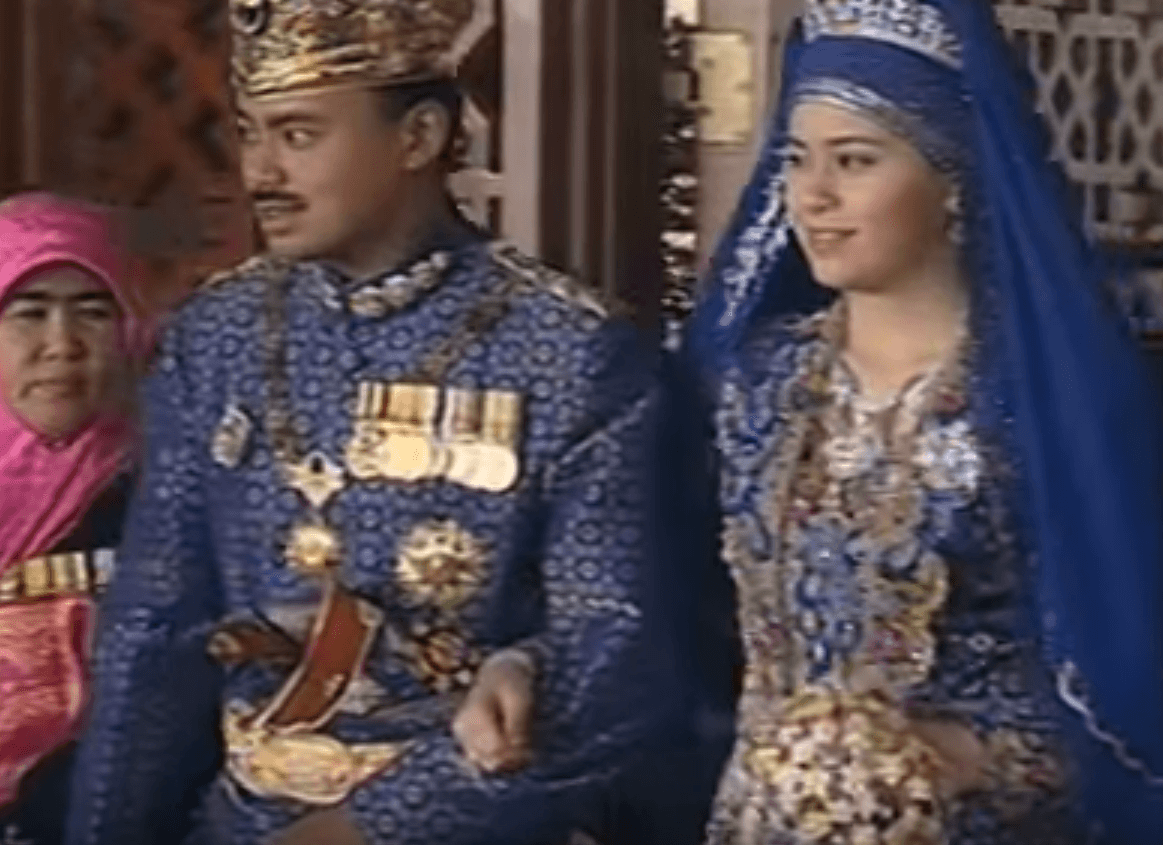 Wedding cost: $4 million
Prince Al-Muhtadee Billah is the heir to the sultanate of Brunei, and his importance was clearly shown during his 2004 wedding. After their marriage, the prince and his new wife were paraded around in a golden Rolls-Royce stretch limo. The procession included another 103 limos to boot.
Next: This gown took months to make
9. Prince Pavlos of Greece and Marie-Chantal Miller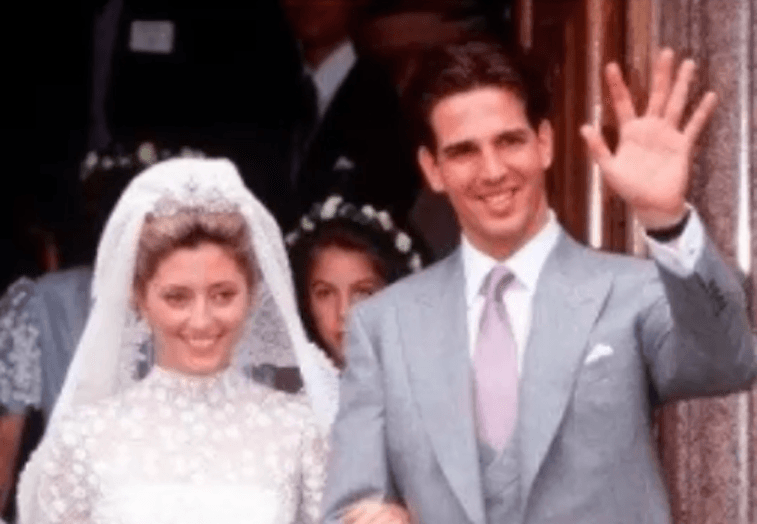 Wedding cost: $7 million
The Crown Prince Palvos of Greece and Marie-Chantal Miller were married in 1995 during a lavish affair that cost upwards of $7 million in today's dollars.
The bride wore a custom-made Valentino gown that required 12 types of lace and took four months to create. Royal watchers noted that the dress alone cost more than $225,000.
Next: The outfits and decorations were outrageous
8. Princess Hajah Hafizah Sururul Bolkiah of Brunei and Pengiran Haji Muhammad Ruzaini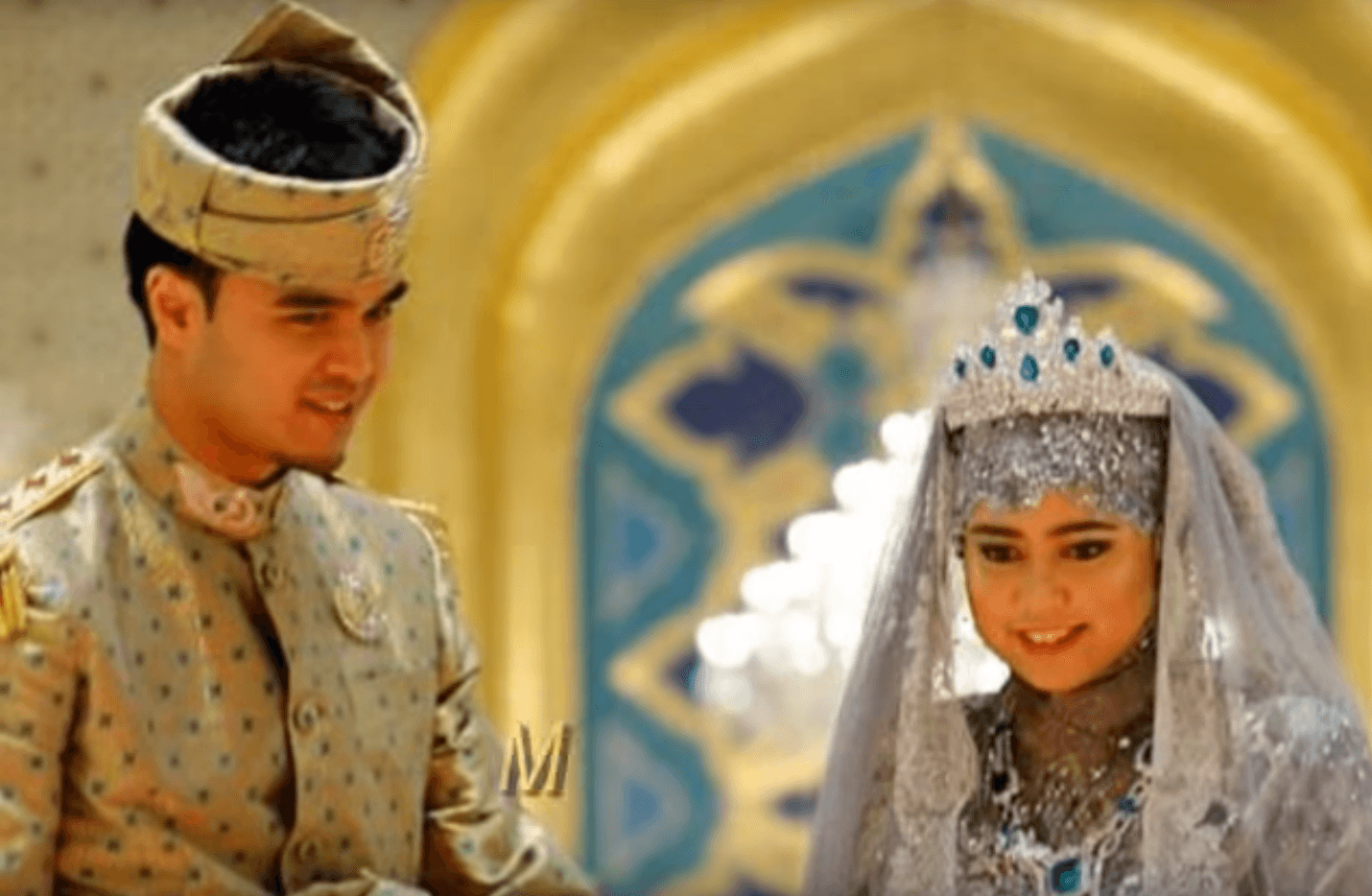 Wedding cost: $15-20 million
This time the one getting married was the daughter of the sultan of Brunei. Her wedding was estimated to have cost about $1,000 per guest. What could have made it so expensive? Look no further than the outfit and the venue. The princess herself wore a beige and silver gown adorned with crystals, and the venue was decorated with crystal flowers.
Next: Flowers everywhere
7. King Felipe of Spain and Queen Letizia Ortiz Rocasolano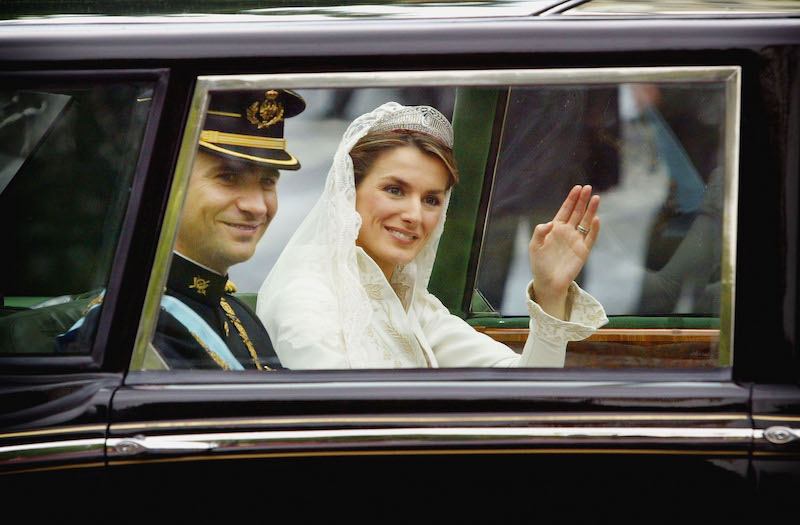 Wedding cost: over $25 million
In November 2003, then-Prince Felipe and Letizia Ortiz Rocasolano announced their engagement, and on May 22, 2004, the former news anchor and prince wed in a celebration at Madrid's Almudena Cathedral. The entire church was decorated with millions of flowers and the price tag was also in the millions; costing over $25 million.
The wedding was attended by a number of other royals from all over, including Prince Charles, King Constantine and Queen Anne-Marie of Greece, Crown Princess Victoria, Prince Carl Philip, Princess Madeleine of Sweden, and Princess Caroline of Monaco.
Next: Yet another Brunei marriage
6. Prince Abdul Malik of Brunei & Dayangku Raabi'atul 'Adawiyyah Pengiran Haji Bolkiah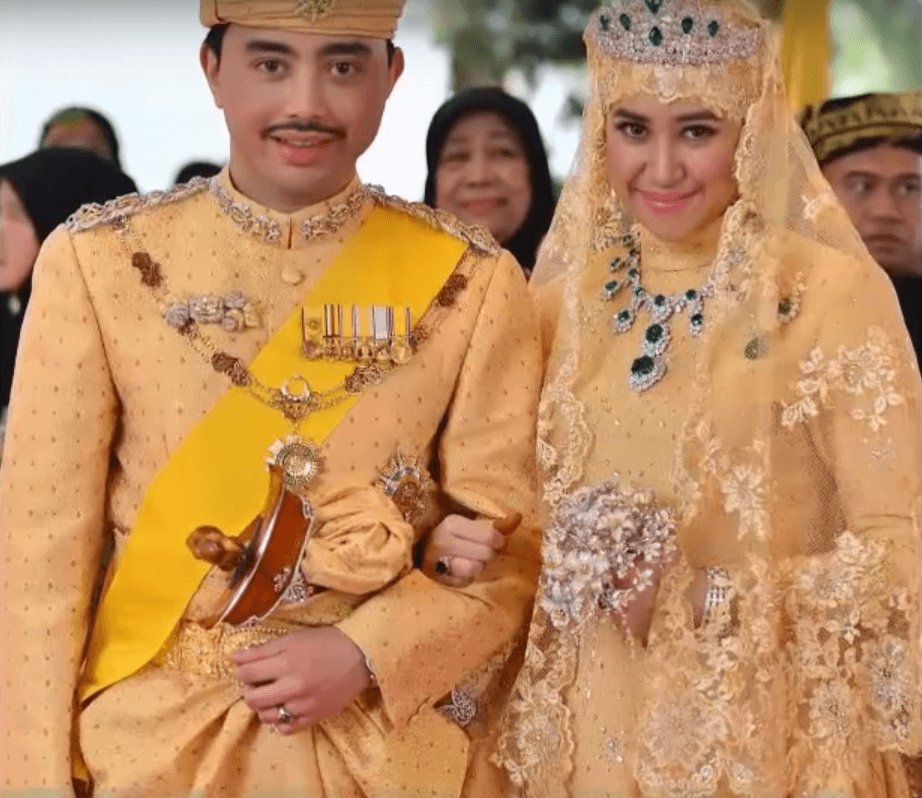 Wedding cost: over $30 million
Yet another wildly expensive wedding hosted in Brunei. This time it was the youngest son of the sultan who got married. Their marriage was held at the Istana Nural Iman palace, the largest residential palace in the world. The wedding outfits were particularly extravagant.
For starters, the bridge carried a bouquet of gems. Her entire outfit was encrusted with diamonds and emeralds. This included a diamond tiara studded with emeralds, a diamond pendant encrusted with emeralds, a similar brooch to match, pure gold anklets, and Christian Louboutin heels covered in Swarovski crystals.
Next: This famous royal couple married in style
5. Prince William and Kate Middleton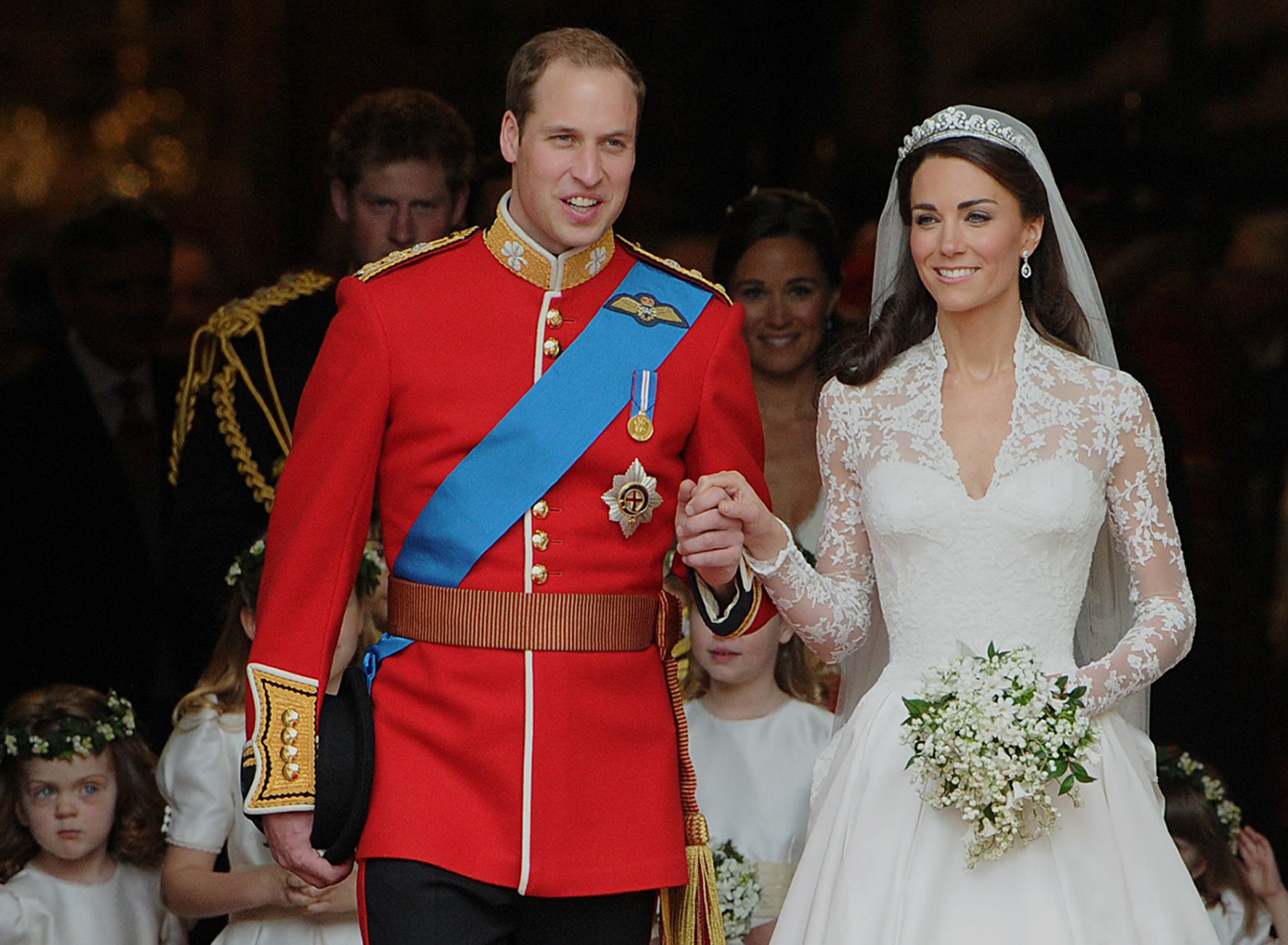 Wedding cost: $34 million
The royal wedding of Prince William and Kate Middleton in 2011 made our list as one of the most expensive with a steep price tag of about $34 million.
The beautiful ceremony, watched by millions around the world, took place at Westminster Abbey and was followed by a parade of Britain's future king and his new bride in a horse-drawn carriage through the streets of London. As extravagant as that may have been it wasn't why the price was so high. The reason for such a hefty cost was due to security, which reportedly took up about $32 million of that.
Next: Famous names abound
4. Prince Albert II of Monaco and Charlene Wittstock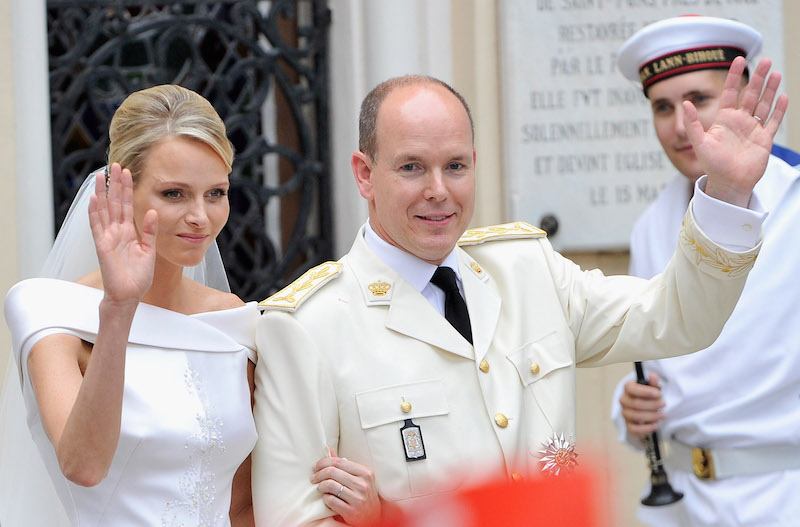 Wedding cost: $65 million
Prince Albert of Monaco and Charlene Wittstock's nuptials a few months after the Duke and Duchess of Cambridge's cost almost double at a reported $65 million. However, the prince and former Olympic swimmer (now Princess Charlene) did have two weddings over the course of as many days.
Designers such as Karl Lagerfeld and Giorgio Armani were on the guest list ,as well as politicians like Nicolas Sarkozy, who served as the president of France.
Next: An entire week?
3. Sheikh Mohammed bin Zayed Al Nahyan and Princess Salama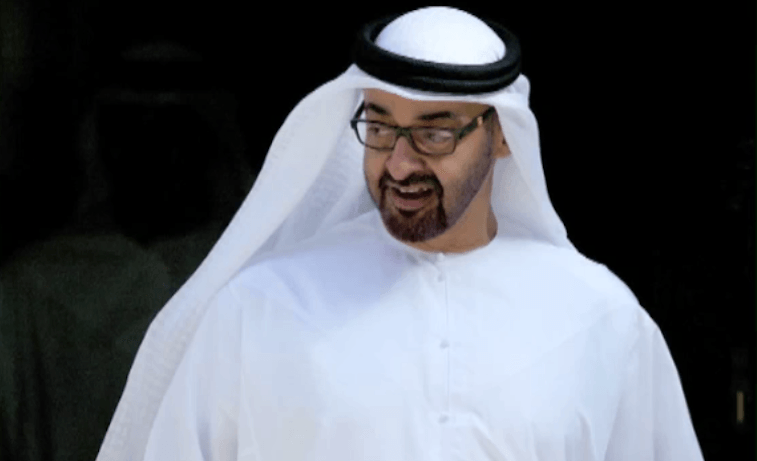 Wedding cost: $100 million
One of the most expensive weddings in modern-day history was the 1981 union between Sheikh Mohammed bin Zayed bin Sultan Al Nahyan and Princess Salama. No expense was spared for the crown prince of Abu Dhabi as it costs a staggering $100 million in inflation-adjusted dollars.
The wedding was a seven-day long celebration which brought in many ambassadors and royals from other Arab and African nations, all who were flown in on 34 private jets.
So, who's wedding could possibly top $100 million? The one that was dubbed the "wedding of the century" of course.
Next: The iconic princess
2. Prince Charles and Diana Spencer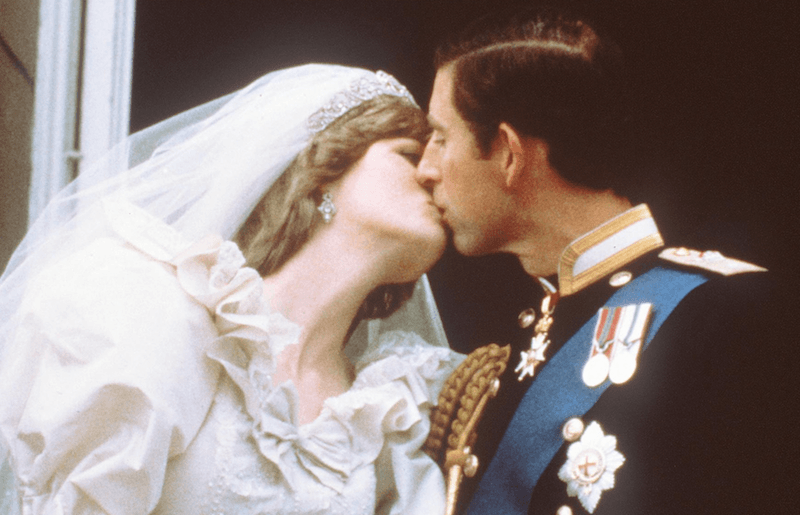 Wedding cost: $110 million
Yes, Prince Charles and Diana Spencer's union that same year cost a whopping $110 million in today's dollars, although some estimates put it closer to $70 million. Either way, it was definitely the most extravagant of all the royal affairs.
Lady Diana's dress had a 25-foot train, and the couple and their guests enjoyed a five-foot-high wedding cake. But hey, when over 750 million eyes around globe are watching and you have millions to spend, you can be flashy.
Next: They knew how to spend in the 15th century
1. Margaret of York and Charles the Bold of Burgundy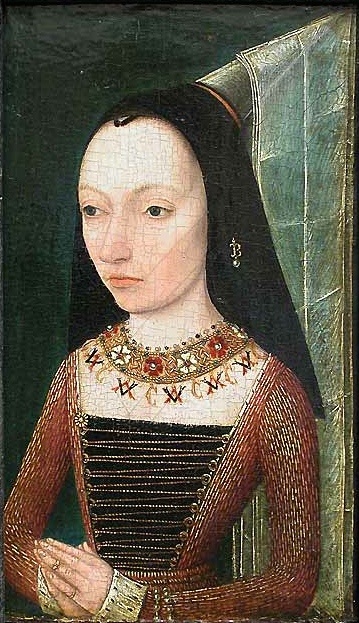 Wedding cost: Approximately $200 million
Every other wedding pales in comparison to this 1468 marriage. What could have cost so much in the 15th century? Apparently fun and games. The wedding reception included four days of jousting between some of the most famous knights of the age. And of course, the bride's outfit was expensive. Margaret wore a crown covered in pearls and diamonds.
Follow Michelle Kapusta on Twitter @philamichelle.
Check out The Cheat Sheet on Facebook!
Additional reporting by John Wolfe