Before Queen Elizabeth II, Who Was England's Longest-Reigning Monarch?
Queen Elizabeth II is the longest-reigning British monarch but who was before her and how long were they on the throne?
Most of us are aware that Queen Elizabeth II is England's longest-reigning monarch, but not many of us know who ruled the longest before her.
The current queen has been Britain's head of state long enough that a good number of people either don't remember or haven't been around long enough to witness anyone else on the throne other than her. So we thought we take a look at just how long Queen Elizabeth's reign has been and who falls behind her as the United Kingdom's second longest-serving monarch.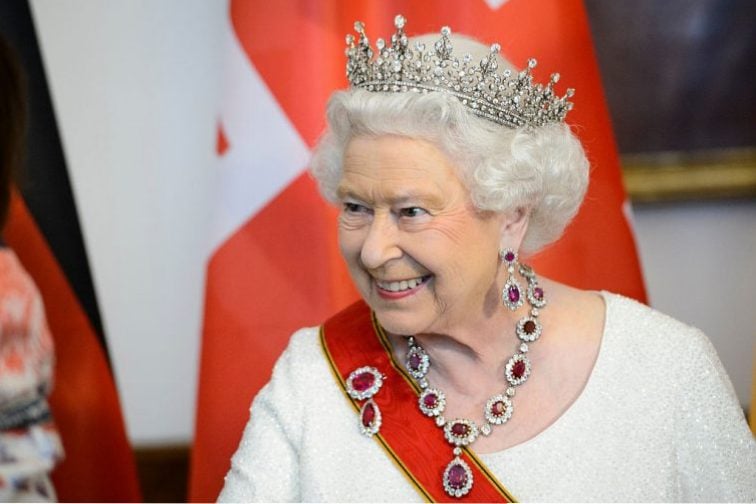 When she became Queen Elizabeth II
Queen Elizabeth II ascended the throne upon the death of her father, King George VI, on February 6, 1952, and has been in power ever since.
At the time of her dad's passing, the then-25-year-old was in Kenya with her husband, Prince Philip. Although King George VI died in 1952, Elizabeth II wasn't crowned until the following year on June 2, 1953. The reason is due to the tradition of allowing an appropriate length of time between a monarch's passing and holding a celebration for their heir's coronation.
In 2015, the queen became the U.K.'s longest-serving monarch and in 2016, after the death of Thailand's King Bhumibol Adulyadej, she became the longest-reigning monarch in the world. Her eldest son, Prince Charles, is the longest-serving heir apparent in the British royal family's history.
Longest-serving monarch before her
The person Queen Elizabeth II surpassed for the longest reign was her great-great-grandmother, Queen Victoria. She was the queen of the United Kingdom for a total of 63 years and 216 days from June 1837 to January 1901.
Victoria inherited the throne when she was just 18 and also held the title of Empress of India, which she adopted in 1876. The late queen married her first cousin, Prince Albert of Saxe-Coburg and Gotha, in 1840 and was the first monarch to live in Buckingham Palace. However, she passed away at the former royal residence of Osborne House, which was used as her and Prince Albert's summer home and rural retreat.
One of the things Victoria is remembered for was her attempts to improve relations between England and France.
After Victoria, her grandfather, King George III, had the third longest reign which lasted 59 years and 96 days.
Other kings and queens with impressive reigns
While Queen Elizabeth II, Queen Victoria, and King George III have had the longest reigns, there are many other monarchs who also spent several decades on the throne. Those other kings and queens are King James IV of Scotland, who ruled for 57 years and 246 days; King Henry III of England and Lord of Ireland, who was in power for 56 years and 29 days; King Edward III of England and Lord of Ireland, who spent 50 years and 147 days on the throne; King William I of Scotland had a reign of 48 years and 360 days; Queen Llywelyn of Gwynedd ruled for 44 to 46 years; and Queen Elizabeth I of England and Ireland whose reign lasted for 44 years and 127 days.
Read more: How Queen Elizabeth II and Prince Philip Are Already Preparing to Say Goodbye to Each Other
Check out The Cheat Sheet on Facebook!