Before Robyn Dixon Was on 'RHOP,' She Defended Juan Dixon's Steroid Use During His Overseas Basketball Career
Fans have seen many sides of reality TV star Robyn Dixon over the years as she's endured significant highs and lows alongside her long-time love Juan Dixon. The two are seemingly perfect for each other, but they've had their share of problems. And they recently announced their wedding (again). However, before things were as good as they are now, they were divorced and co-parenting. 
Nonetheless, the two have always been thick as thieves and were bound to find their way back to each other eventually. But before we got an inside glimpse into their relationship on Real Housewives of Potomac, Robyn was defending Juan Dixon after his tests came back positive for steroid use during his overseas basketball career. In fact, both were adamant about his innocence. 
Juan and Robyn Dixon's storyline on 'RHOP'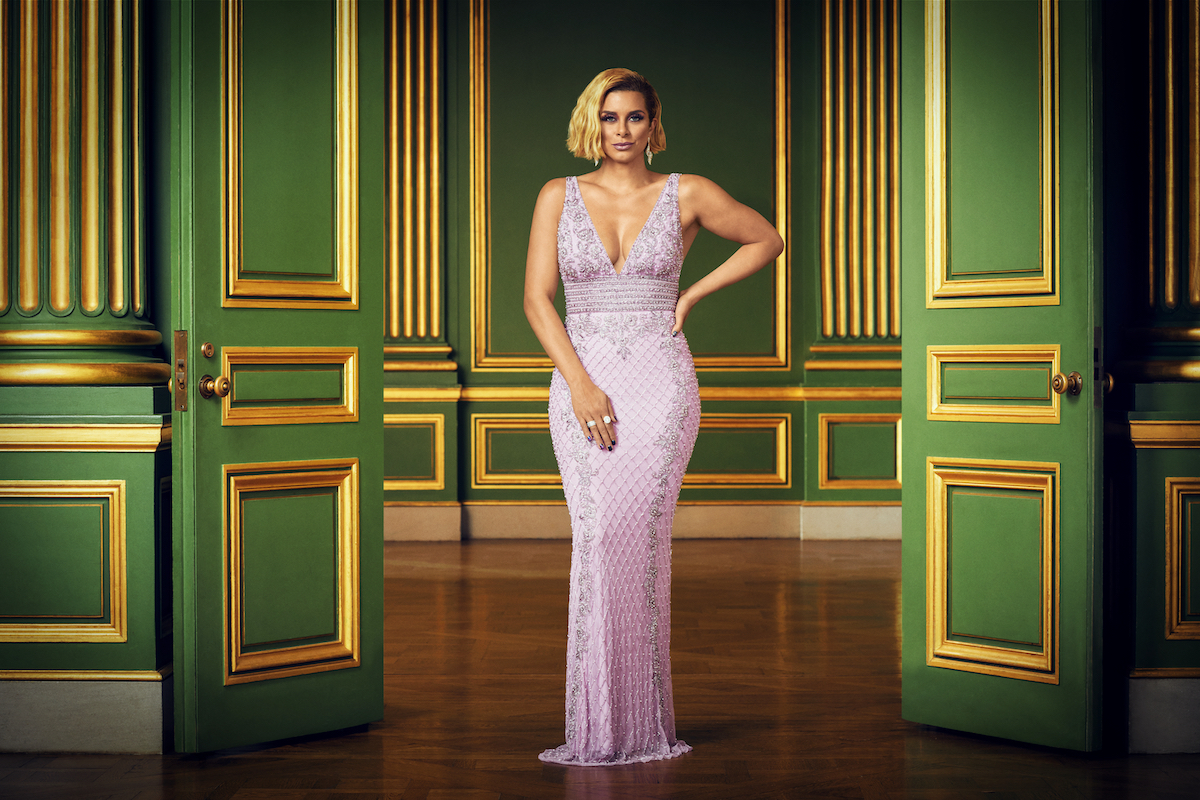 Juan and Robyn Dixon were high school sweethearts. And although they have gone through a lot together, they're coming out the other end in a better place. Through the Real Housewives of Potomac, fans have seen the couple crazy in love, having two boys, and growing closer than ever. But over time, their bond began to see cracks after it came out that Juan cheated.
Despite their challenges leading to their divorce, the two lived under the same roof to keep their family intact. After they had enough time to heal, the couple reconciled and began making plans for their second wedding.
In an interview with Bravo, Robyn opened up and updated eager fans about her upcoming wedding details. "[COVID-19] has postponed our plans. We were going to begin the planning when Juan's basketball was over in March, but we all know what happened," Robyn said. "We're just enjoying our engagement."
Juan Dixon's basketball career: NBA and in Europe
In the 2002 NBA draft, the Washington Wizards picked Juan Dixon 17th overall. Three years later, he signed with the Portland Trail Blazers as a free agent. In 2007, just two years into his contract with the Blazers, he was traded to the Toronto Raptors. After just a season with the team, Dixon was traded again, to the Detroit Pistons, before heading back to Washington later that year. In 2009, he signed with the Atlanta Hawks but was waived by late October that year.
Dixon's next journey led him into Europe, where he joined Unicaja Málaga of Spain. When he was a player there, news broke that he had tested positive for steroids. The team suspended him. He recovered and signed in Turkey the next year. But that lasted only one season before he switched to coaching. 
Robyn defended Juan's steroid use
Following the news of Juan's steroid test, Juan and Robyn Dixon were quick to shoot down the rumors. They were adamant that the results were a mistake with supplements and that he would never intentionally take them otherwise. 
Juan insisted it was a dumb mistake. "I'm a supplement junkie," ESPN reported him saying. "I like to try different things, and I made the mistake of not doing the research and making sure it was legal." He also pointed out his normal weight gain range since high school, saying it's obvious he didn't do it on purpose.
Defending Juan, Robyn also took to the media to clear the air about her longtime love. "[He] took an over-the-counter supplement and had no idea it had any type of steroid in it. It's not like he was injecting steroids," she told the Baltimore Sun. "Playing seven years in the NBA and not having this issue, you don't think there's a problem with any of this stuff that's sold over the counter."
It's clear Robyn Dixon has had Juan's back since the beginning. Their relationship has been a roller coaster of highs and lows, but they worked it out and stay together. There isn't anything they wouldn't do for the other, and it shows.
Stay tuned to Showbiz Cheat Sheet for more about the Dixons' wedding!