Before 'Roswell, New Mexico,' and 'Grey's Anatomy,' Jeanine Mason Won A Reality Competition
Roswell, New Mexico landed on The CW in January of 2019. The series is a sci-fi drama that centers around a group of aliens and their human counterparts in the small Western town of Roswell. For the ensemble cast, this show isn't their first rodeo. Roswell, New Mexico features a gifted group of actors including, Jeanine Mason as Liz Ortecho.
Mason shines as one of the romantic leads in the story. By the time she landed the role of Liz, the actress had already gained nearly a decade of acting experience in television and film projects. But before that, the dancer-turned actress won the Fox reality competition, So You Think You Can Dance.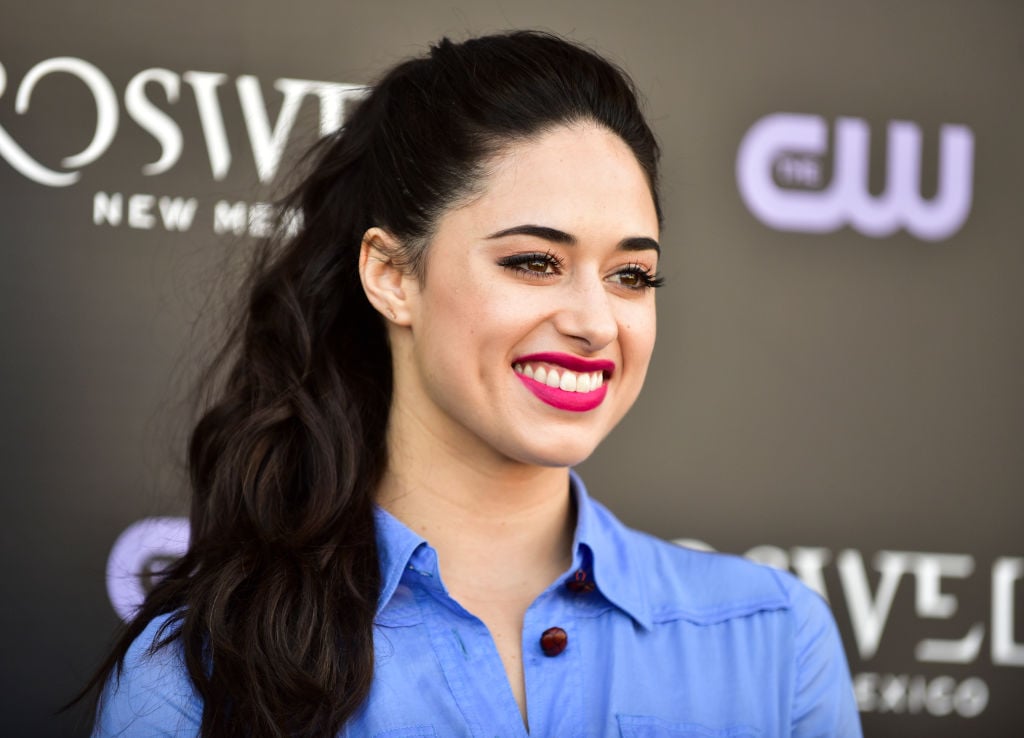 Jeanine Mason dances away with America's hearts
Mason's 2009 audition for Fox's So You Think You Can Dance, is one of the most iconic moments of the show. From the very beginning, the judges and the fans responded to Mason's unique performance quality. The fan favorite wowed the audience with her impeccable contemporary dance skills and her winning personality.
The format consisted of auditions held in various cities across the United States, followed by callbacks in Las Vegas. The Vegas activities entailed one week of rigorous training, dance workshops, feedback, evaluations, and elimination or selection by renowned choreographers.
The dance gurus who were tasked with choosing the top 20 dancers to advance included Debbie Allen, Adam Shankman, Lil' C., Mary Murphy, Mia Michaels, and show co-creator, Nigel Lythgoe. Mason slid into the top 20 group and prepared for the next level of competition.
Week after week, the dancing dynamo nailed performances in genres from hip-hop to ballroom, and more. Things became a little dicey for Mason when she landed in the bottom three twice, but she narrowly escaped elimination, rebounded, and made it to the final two.
The Season 5 finale of So You Think You Can Dance came down to Mason and Brandon Bryant, who was also a contemporary dancer. Bryant was also an accomplished artist and a powerful performer, but it was Mason who took home the prize. She was the second female in five seasons to win So You Think You Can Dance.
Mason makes the leap to 'Grey's Anatomy' and 'Roswell, New Mexico'
Mason capitalized on her So You Think You Can Dance victory and transitioned into acting. In 2010, she began popping up in guest-starring roles on television. The bubbly performer made the rounds on procedurals such as CSI: Crime Scene Investigation, Major Crimes, NCIS: Los Angeles, and Criminal Minds.
Mason kept busy with a string of television and film parts and during the 2017-2018 broadcast season, she appeared in a recurring role on Grey's Anatomy. She portrayed Dr. Sam Bello, a love interest to Dr. Andrew DeLuca, who later wooed Dr. Meredith Grey. After Mason's stint on the medical drama, she scored the role of Liz Ortecho on Roswell, New Mexico.
Mason plays a down-to-earth character surrounded by aliens
On Roswell, New Mexico, Mason's character, Liz, is privy to the secrets of the UFO crash that happened in her hometown years earlier. She also becomes romantically entangled with one of the aliens, which puts her in the crosshairs of their enemies. The Season 1 finale ended with the death of one key character and the miraculous resurrection of another one.
Fans won't have to wait much longer to find out what will happen next in the small town of Roswell. Season 2 of Roswell, New Mexico premieres on The CW on Monday, March 16 at 9 p.m. Fans who want to watch the show from the beginning can head over to Netflix to stream Season 1 in its entirety.
Read more: Before 'Black Lightning' China Anne McClain Was a Disney Star