Before 'Roswell, New Mexico' Trevor St. John Was a Soap Star
The CW's Roswell, New Mexico, boasts a diverse roster of talent. From film veterans, to reality competition winners, to soap opera royalty, the sci-fi drama pulled out all the stops when it came to casting the ideal actors for each role.
Trever St. John is one of the bright stars on Roswell, New Mexico. But before being tapped for his role on the show, he had amassed an impressive acting resume, including a juicy role on the daytime drama, One Life to Live.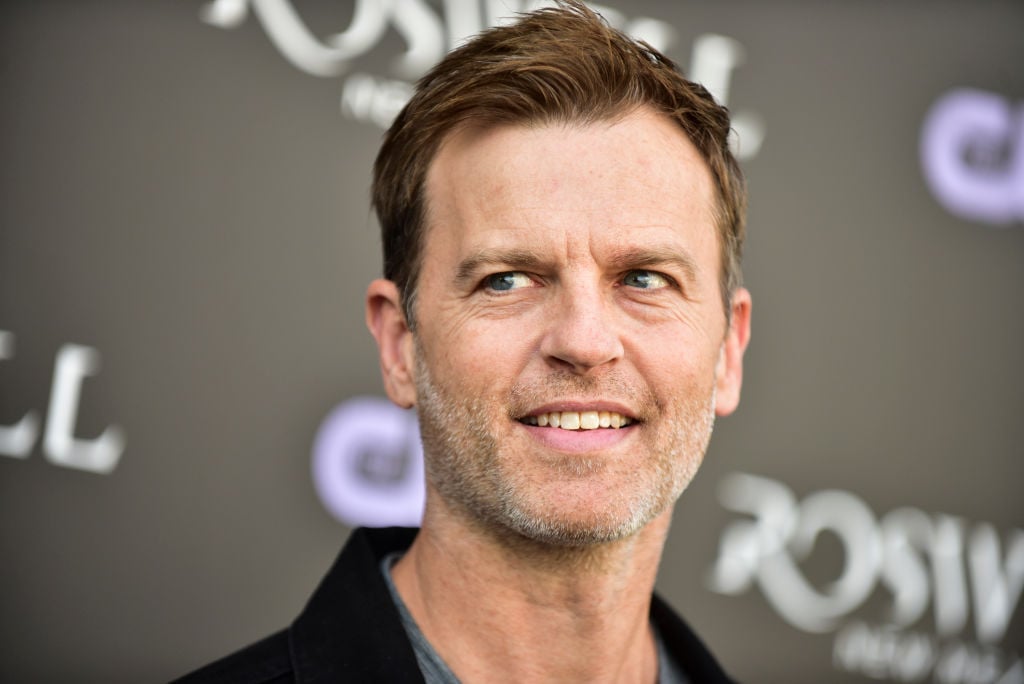 Trevor St. John makes the rounds
St. John made his film debut in John Singleton's 1995 film, Higher Learning. The movie was a snapshot of college life on the backdrop of racially charged America. After Higher Learning, St. John acted in several television movies, film shorts, and big-screen projects. He nabbed featured roles in major Hollywood pictures, including Crimson Tide, Payback, and The Bourne Ultimatum.
Although St. John shined in dramatic roles, he also stretched his comedy muscles in films such as Bio-Dome, as well as on sitcoms, including Hope & Faith and Just Shoot Me! The actor's most iconic role was his part on the long-running daytime soap opera, One Life to Live.
St. John's soapy alter ego
St. John joined One Life to Live in 2003. Incidentally, another thespian in The CW lineup, Nafessa Williams of Black Lightning, appeared on the show during the same time St. John starred. Based on the career trajectories of St. John, Williams, and others, it would appear that soap operas are superb training grounds for up-and-coming actors.
Read more: Before 'Black Lightning,' Nafessa Williams Was a Soap Star
One Life to Live featured characters from a multifaceted socio-economic landscape. On the show, characters from different backgrounds co-mingled in romantic relationships and ignited hot-blooded rivalries. St. John took over the role of Todd Manning, aka Victor Lord Jr., on One Life to Life after Roger Howarth left the show.
Todd was the villain that viewers loved to hate or hated to love. He was a controlling, conniving, rich boy with a knack for slithering out of tight jams. St. John handled salacious storylines and complex plots, and he brought humanity to a character who often carried out inhuman acts. Now, the actor brings his dramatic style to The CW's Roswell, New Mexico.
St. John's villainous flair on 'Roswell, New Mexico'
St. John's alter ego on Roswell, New Mexico is the military officer and alien hunter, Jesse Manes, father of Alex Manes, who is an ally to the aliens. Season 1 of the show explored their father-son dynamics through flashbacks, revealing that the contentious relationship between Jesse and Alex stems from secrets, abuse, and intolerance.
The juxtaposition of Jesse and Alex as father and son on opposite sides of explosive issues echoes St. John's daytime drama storylines. The actor portrays Jesse with a deliciously wicked flair that he, without a doubt, honed during his time as a soap star.
Fans won't have to wait much longer to find out what happens between Jesse and Alex, or what new adventures await for the aliens residing in the town of Roswell. Season 2 of Roswell, New Mexico premieres on The CW on Monday, March 16 at 9 p.m. Fans who want to catch up on the series can stream Season 1 in its entirety on Netflix.
Read more: Before 'Roswell, New Mexico' and 'Grey's Anatomy,' Jeanine Mason Won A Reality Competition