Before 'Sister Wives': What Was Kody Brown's Job?
In 2010, TLC cameras introduced the Brown family to viewers. The Browns, a polygamist family then living in Utah, have become stars thanks to their reality TV series, Sister Wives. While Brown family followers have enjoyed dissecting the family dynamics, their past is somewhat shrouded in mystery. In fact, no one seems entirely sure what family patriarch, Kody Brown, did to support his family before TLC.
What did Kody Brown do for a living before 'Sister Wives'?
Sister Wives premiered in 2010. During the pilot episode, Kody revealed that he worked as a salesman. He claimed to sell internet ads but didn't speak much about his work life. Fans were quick to notice that Kody's professional life evaporated relatively quickly. After the first season, Kody only made vague references to work outside of the show. He mentioned marketing at one point and advertising at another. Sister Wives viewers strongly believe he was involved in several MLMs, and those were the sales jobs he mentioned.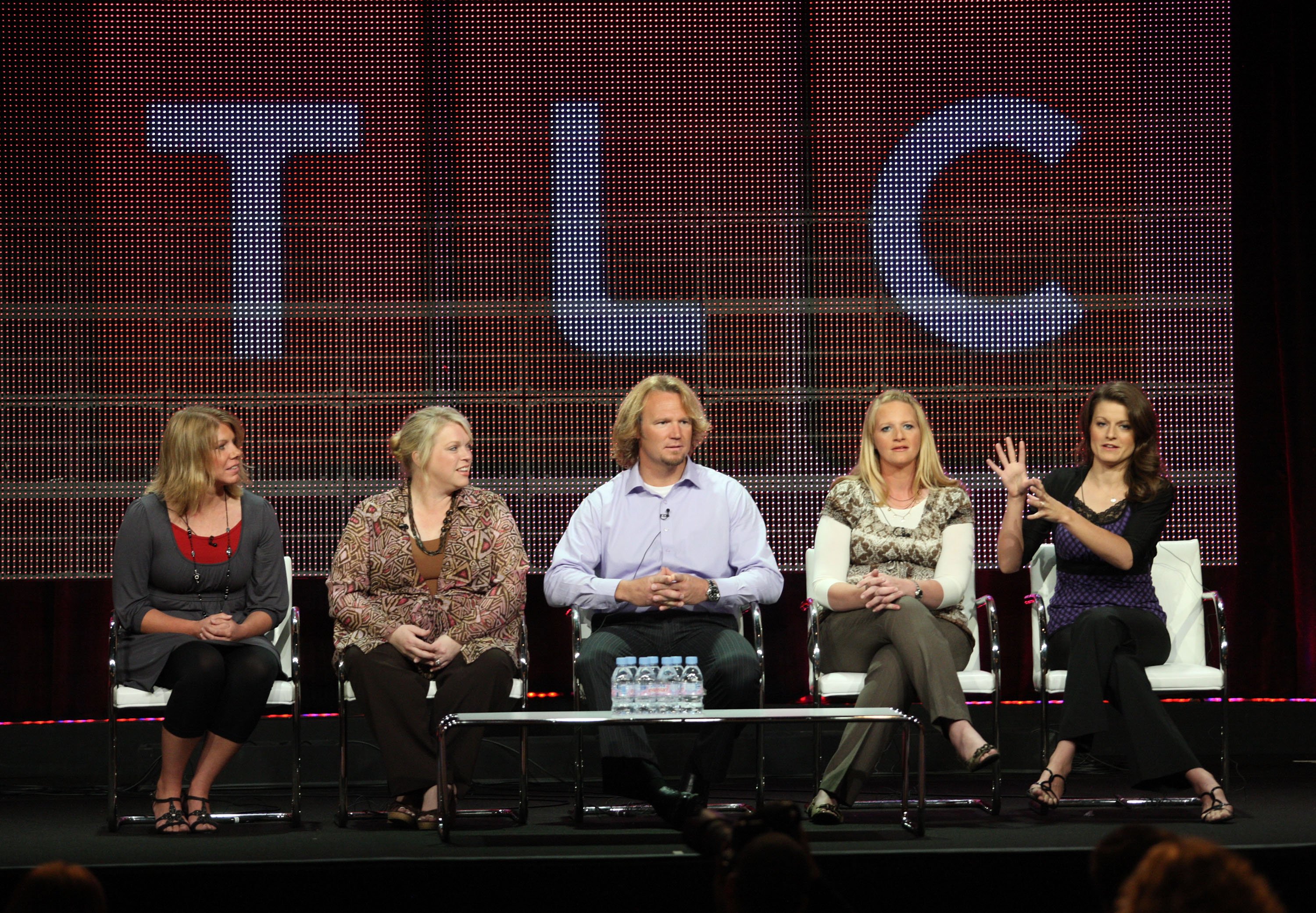 RELATED: 'Sister Wives': The Brown Family's Finances Continue to Spiral out of Control
Before all of that, though, the Brown family moved around often for business opportunities. In the family's 2012 memoir, Becoming Sister Wives, Kody revealed that he once worked as a lumberjack and a traveling salesman in several states, including Wyoming and Utah. The money must not have been great, though. The family relied on government assistance, and several family members have filed for bankruptcy in the past.
Shortly after the show premiered, Kody quit his job to help build the Brown family's brand. That is what he's reportedly been doing ever since. Aside from purchasing expensive property and complaining about the family's financial situation, Kody doesn't appear to be doing much to help out financially. Several of his wives do, though.
Kody's four wives have all had side hustles
While Kody thought Sister Wives was enough to keep his family afloat, his wives clearly did not. At one time or another, each of his four wives had side hustles to help bring extra income into the family. Currently, three of his four spiritual partners still work outside of the family's reality TV show.
RELATED: 'Sister Wives': Has Meri Brown Permanently Moved to Utah?
Meri Brown, Kody's first wife, has two successful businesses in her name. The empty-nester is a top earner with LuLaRoe, the MLM that peddles loudly patterned leggings to the masses. According to a Reddit user, there was a point when Meri was moving thousands a month in product as a top earner. The fate of LuLaRoe, as a company, however, appears in jeopardy. Multiple lawsuits threaten to sink the brand. Meri is also the proud owner of Lizzie's Heritage Inn, a small bed and breakfast in Utah. The inn only has four rooms but has rave reviews from people who have stayed at the property.
Christine Brown, Kody's third wife, also sells LuLaRoe and was once a top earner. She, like Meri, was invited on the top-earners cruise in 2019. However, her actual sales figures are not available. Kody's second wife, Janelle Brown, is a real estate agent, although she doesn't appear to have sold a home recently. In more recent months, fans have noticed she seems to be selling Plexus, another MLM popular within the Brown family's social circle. According to KUTV, Utah is the state with the most MLM businesses registered. The Brown family lived in Utah for many years and still have ties to the state.
Robyn Brown, Kody's fourth and now legal wife, doesn't appear to have a job outside of Sister Wives. The mother of five attempted to build an online jewelry business while living in Las Vegas, but it never took off. Robyn closed the company in 2018 when the family moved to Flagstaff, Arizona.